5 Excellent Examples of Effective CSAT Surveys in India
5 Excellent Examples of Effective CSAT Surveys in India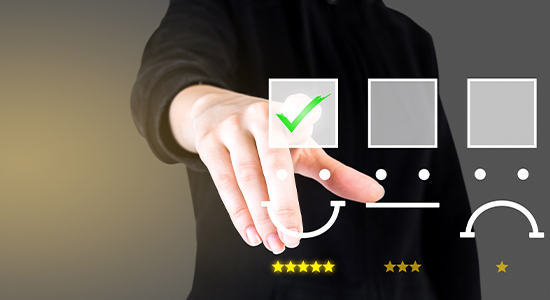 Customer satisfaction (CSAT) surveys have become an important tool for businesses to measure customer satisfaction. These surveys offer a window into customer perceptions, reflecting their interactions with products, services, and overall brand engagement. Additionally, they offer invaluable advantage of capturing immediate feedback, enabling prompt resolutions and a proactive approach to enhancing customer experiences.
According to a study by Harvard Business School , a 5% increase in customer retention can lead to an increase in profits of between 25% and 95%. Notwithstanding the fact that it costs much less to retain a customer than to gain a new one, we can easily say that CSAT surveys play a key role in assessing satisfaction levels, thereby empowering businesses to enhance customer retention rates. In this article, we will explore the key advantages of CSAT surveys and how businesses are leveraging them to enhance customer experiences.
In this article, we will explore:
Advantages of Incorporating CSAT surveys into Business Strategies
Customer satisfaction (CSAT) surveys are an important tool to measure customer satisfaction enabling businesses to tailor improvements, make informed decisions, and foster a customer-centric approach. Choosing the right CSAT survey software and incorporating it into your business strategies has several advantages:
Customer Insights: CSAT surveys provide direct feedback, offering valuable insights into customer satisfaction levels and help businesses understand their needs and preferences.
Tailored Improvements: Based on Feedback from CSAT surveys, businesses can identify specific areas for improvement and tailor strategies to meet customer needs.
Enhanced Decision-Making: Insights from CSAT data allow businesses to make well-informed, data-driven decisions and refine products, services, and the overall customer experience.
Proactive Issue Resolution: CSAT surveys highlight potential issues early, enabling businesses to proactively address concerns and prevent escalations. This proactive approach contributes to higher satisfaction levels and a stronger brand reputation.
Customer-Centric Approach: Through CSAT surveys, businesses convey their commitment to customer-centricity, fostering stronger relationships and brand loyalty.
Performance Benchmarking: Regular CSAT assessments establish performance benchmarks, enabling businesses to track progress and set higher service standards for continued growth.
CSAT Survey Examples to Inspire You in the Indian Landscape
Explore CSAT survey examples tailored for the Indian landscape and understand how businesses use this tool to enhance customer experiences and achieve success.
Decathlon

French sports retailer Decathlon focuses on customer satisfaction as its number one priority. Besides adopting several omnichannel strategies, they have invested in implementing a customer satisfaction survey to collect feedback from customers after every interaction.
Decathlon captures feedback when users visit their physical store. The customer is asked to rate their experience by selecting the appropriate emoji on a touchscreen device near the billing counter. If the customer is unsatisfied, it is recorded as a ticket and shared with the User Happiness team for further action. The brand has a further plan to build a single view system that will integrate the online and offline experiences of a user.
Airtel

Airtel, one of the leading telecom brands, uses CSAT surveys to identify areas where they can improve their products and services, monitor the customer experience over time, track the effectiveness of their customer service initiatives, and make data-driven decisions about their business.
For instance, Airtel launched a new customer service chatbot called Airtel Assist based on feedback from Airtel's CSAT surveys, which showed that customers wanted a way to get help with their accounts, 24/7. They also introduced a new self-service portal called Airtel Thanks that allows customers to manage their accounts, resolve issues, and get help with their Airtel products and services. 
Urban Company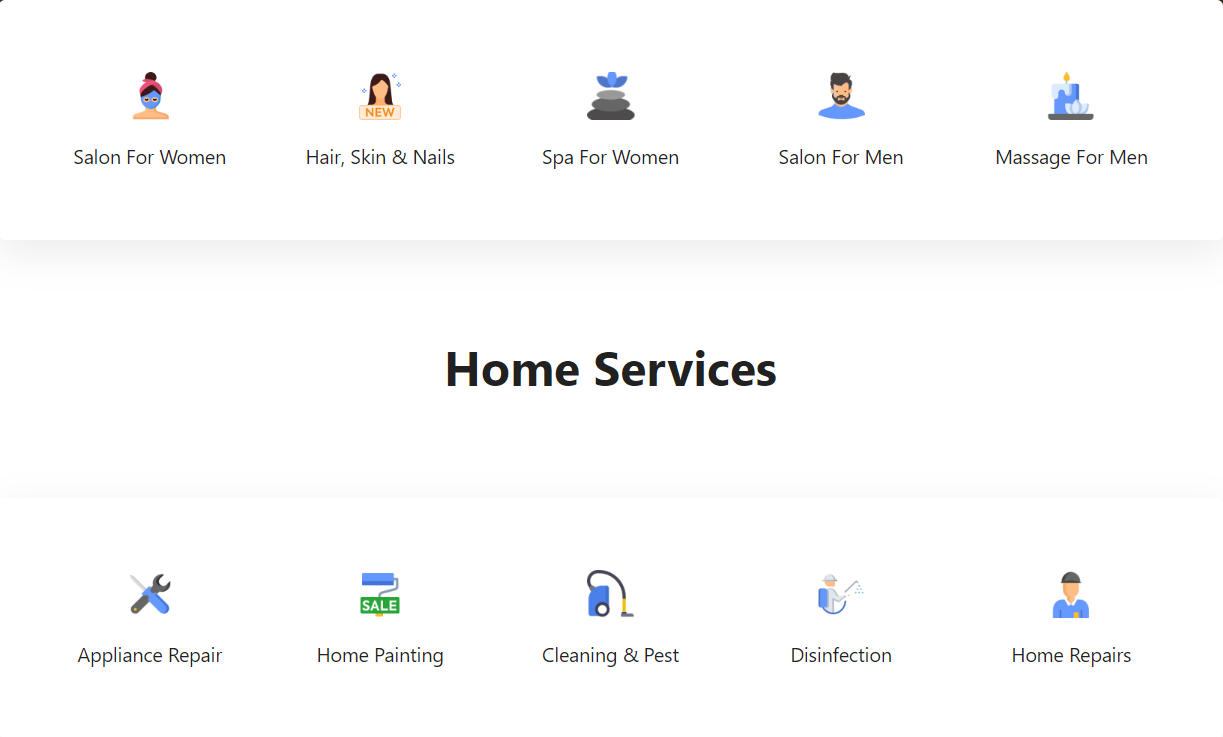 Home services provider Urban company sends out CSAT surveys to customers after they have completed service. The survey asks customers about their satisfaction with the overall experience, the quality of the service, the professionalism of the service provider, and the ease of using the Urban Company platform.
Based on feedback from Urban Company's CSAT surveys, they launched a new feature called "Track Your Service" that allows customers to track the progress of their service in real-time. They also introduced a new rating system for service providers based on feedback from CSAT surveys, which showed that customers wanted to be able to share their feedback about the service providers they had worked with.
Amazon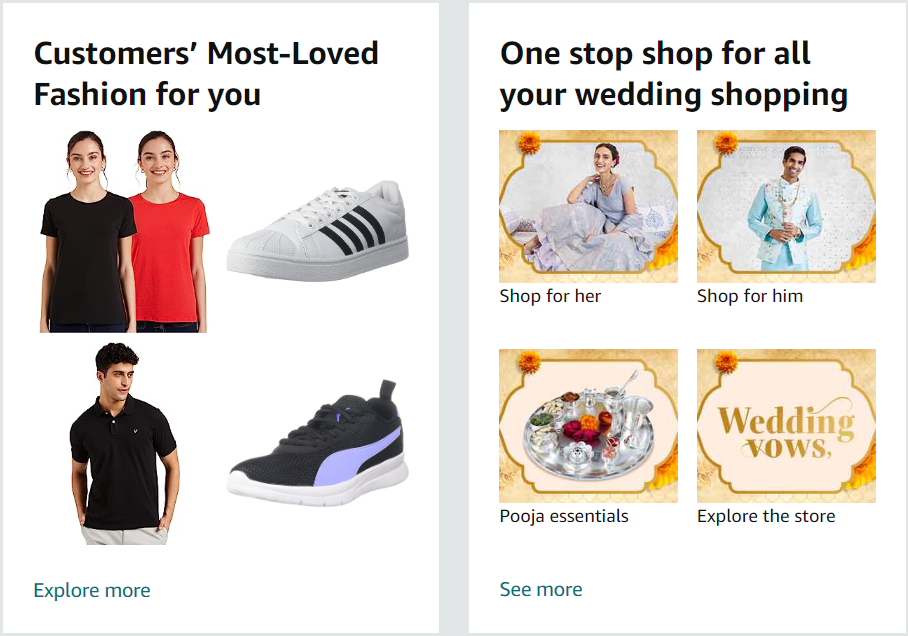 E-commerce giant Amazon uses CSAT surveys to get feedback from customers about their products, services, and shipping experience. This feedback helps Amazon to improve its products and services and to provide a better overall customer experience.
Amazon launched a new feature called "Prime Now" (now shut down), which offers same-day delivery on a variety of products. The service was developed based on feedback from Amazon's CSAT surveys, which showed that customers wanted the ability to get their products quickly. They also introduced a new rating system for sellers that allows customers to rate the sellers they have purchased from on a scale of 1 to 5 stars.
Flipkart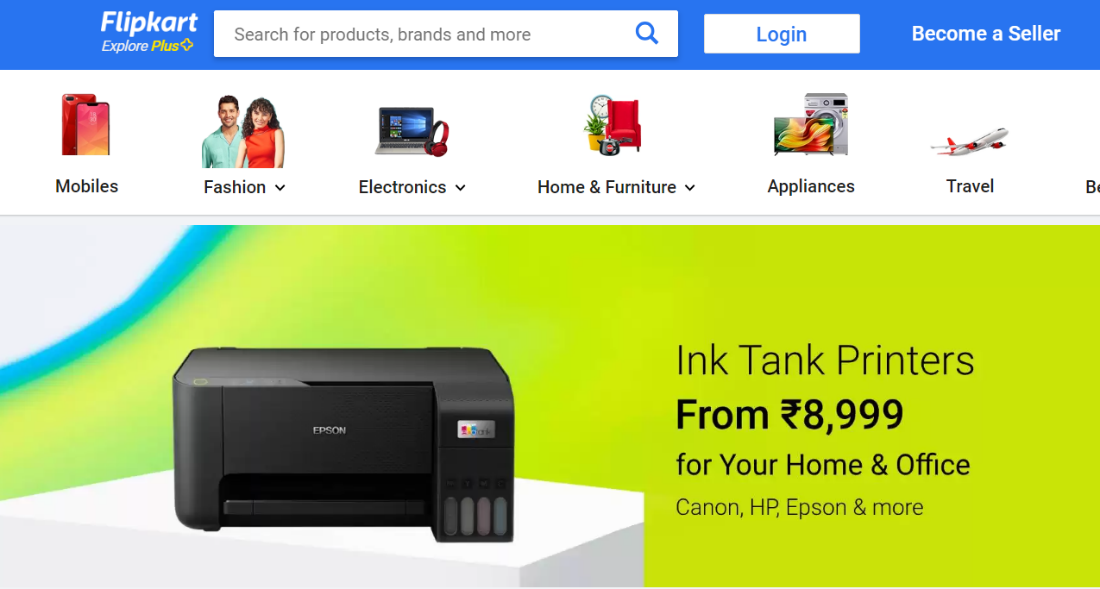 Indian e-commerce platform Flipkart uses CSAT surveys to improve its products and services and enhance its overall customer experience. They have used CSAT surveys to launch a new feature called "Flipkart Assured" – a program that guarantees customers will receive genuine products from trusted sellers. The survey feedback showed that customers were concerned about the authenticity of the products they were buying online.
Zomato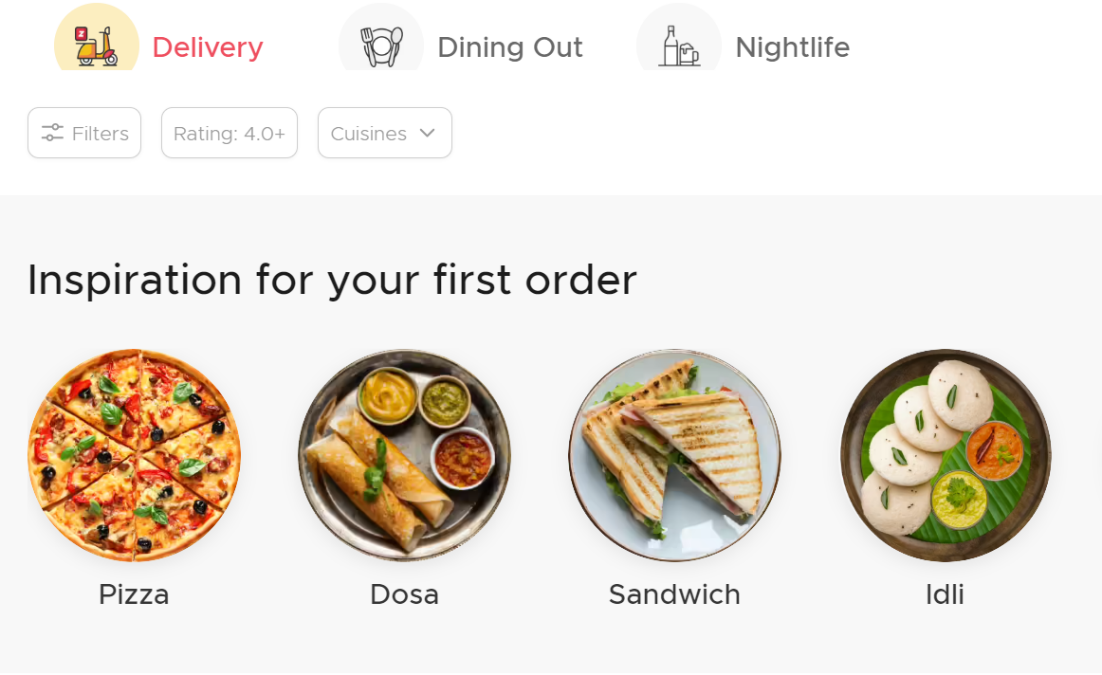 Online food delivery platform Zomato uses CSAT surveys to get feedback from customers about their food, delivery experience, and customer service. The company launched a new feature called "Zomato Gold" a few years back. It is a subscription service that gives customers discounts and offers at restaurants. The service was developed based on feedback from Zomato's CSAT surveys, which showed that customers were looking for ways to save money on food.
In Conclusion
These real-world CSAT survey examples, tailored for India, showcase the clear benefits of this powerful tool. By adopting CSAT surveys as a strategic necessity, businesses can nurture lasting customer relationships, boost brand loyalty, and thrive in India's vibrant market.   So, as you journey forward, remember that embracing CSAT surveys is your key to unlocking enhanced customer satisfaction, operational excellence, and sustained growth. Your commitment to understanding and acting on customer feedback is the foundation on which remarkable success stories are built.