Sophisticated, Intelligent Contact Center Features
Available in all Ozonetel Solutions
One-click mute, hold, warm transfer, and blind transfer features.
Let customers listen to hold music or customized messages when on hold
Agents can click to call customers and prospects from their existing dashboard or from within their CRM.
Agents automatically view relevant customer or prospect data during calls.
Calls can be auto-transferred to an agent's mobile phone or landline at home or in the office.
Agents can revive or make calls without login.
Available in all Ozonetel Solutions
Build and modify complex IVRs without wiring a single line or code.
Give callers the option of self-service via IVR
Use speech recognition and AI to let customers carry out simple conversations with your IVR
Available in all Ozonetel Solutions
Quickly route calls to the right agent or department.
Automated call distribution
Divide calls equally amongst your agents based on idle times.
Divert calls that arrive after work hours to agents in another time zone, IVR, or voice mail
Customer calls can be auto routed to their account or relationship manager
Instead of keeping callers waiting in a queue, reroute them to fallback agents, or offer voice mail and/or callbacks.
Integrate your ACD with your CRM to personalize how you respond to different customer segments.
Available in all Ozonetel Solutions
View agent performance, call queues, and campaign performance in real-time
Barge-in. Snoop & Whisper
Supervisors can silently join ongoing calls to identify training needs or help struggling agents.
All calls are recorded and stored against customer ticket
Available in all Ozonetel Solutions
Click to call from within your CRM
Call dashboard opens within the CRM.
The system automatically retrieves relevant customer info from the CRM on incoming and outgoing calls.
A new ticket is generated for all incoming calls from unknown numbers or auto-logged against existing tickets.
Open APIs are available for advanced customization
Available in Call Center Solution, Sales Dialer, and CX Hub
Uses an algorithm to predict& how many calls to dial per agent.
Dials one phone number after the next, sequentially to connect agents to call recipients.
Outbound IVR blasts to large databases.
Automatically distribute both calls and chats to the right agent in the right department
In blended view, the same agents can easily answer both calls or chats
Interact on WhatsApp, Live Webchat, Facebook, twitter and more
Build a chatbot without writing a single line of code.
Use AI to answer and speak to customers naturally.
Use AI to analyze and monitor customer sentiment and conversational quality on every call and chat.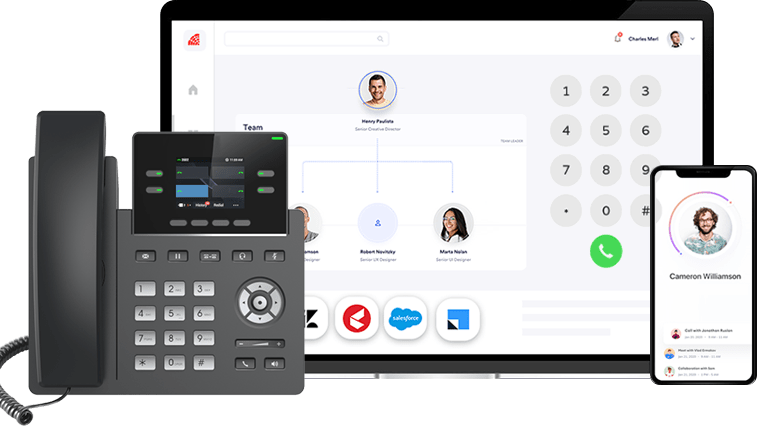 Start your 21-day free trial
Get call context and guide your caller to the right department or deliver self service
Build or change your multi-level IVR and self-service in minutes, with no help from IT
Our AI can understand mutli lingual user languages with 92% accuracy
Route skills to the right agent using our skill-based routing
Transfer calls to another agent, supervisor, or external party
Distribute your incoming calls, chats, and social media messages with our automatic call/chat distributor
Agents can dial phone numbers from their Ozonetel dashboard
Automatically dial calls and connect agents to live calls
Sequentially dials calls from your call list to improve agent productivity while preventing dropped calls
Automatically record all calls for security and compliance
Monitor and manage multiple campaigns with ease
Blend bots and humans for an optimum customer experience
Automate how you personalise and send bulk sms texts
Every tool you need to manage and respond to your WhatsApp messages faster and better
Switch all your agents to WFH in less than an hour
Solutions for low bandwidth
Let agents login to the cloud call center via Mobile, Tab or Laptop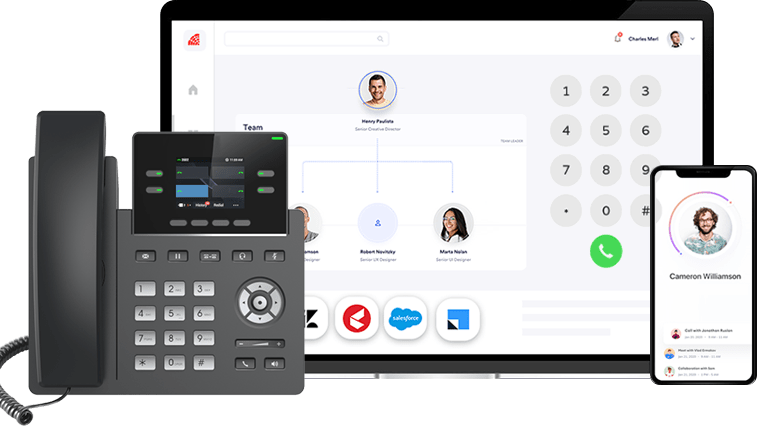 Contact us now and our sales representatives can give you a comprehensive demo of all our features