Telemarketing is marketing your products or services directly to your potential clients, over the phone.
This highly personal approach is an extremely powerful selling method when done right. Telemarketing is cost-effective, effortlessly multiplies your reach, and is one of the best ways to build rapport with your customers.
You can get instant engagement, instant feedback, and instant sales.
Manage telemarketing challenges with ease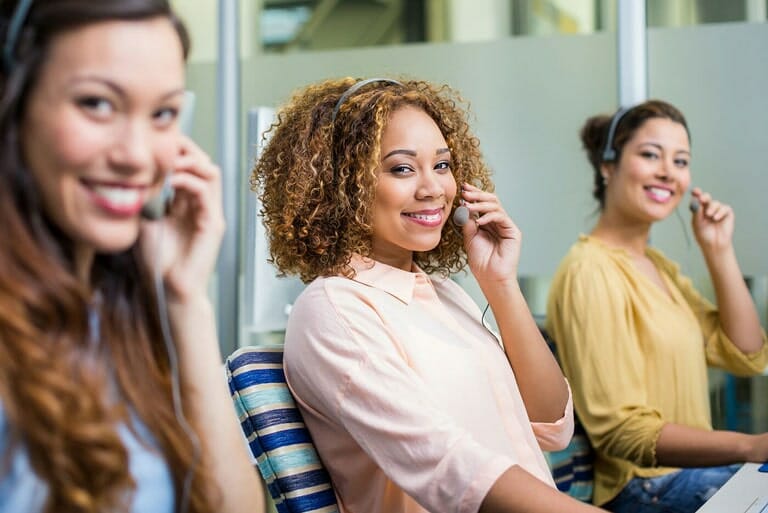 Telemarketing is one of the most challenging sales methods. It is interruptive in nature and generally uninvited. And can be stressful for sales agents since leads often respond rudely or angrily. Telemarketing has developed a poor reputation due to phone-based fraud and manipulation.
Explore these features thoroughly in a free trial.
Ozonetel works for both inbound & outbound telemarketing solutions
Ozonetel is a cloud-based, comprehensive, omnichannel automated telemarketing system that improves all types of telemarketing campaigns.
Inbound telemarketing software
Inbound telemarketing can be less stressful since the customer chose to initiate a conversation. To be effective, businesses should quickly respond to prospects, when the brand recall is still high, generally in 24 hours or less.

Our call center software boosts inbound telemarketing by automating phone calls, call routing, lead distribution, and SMS follow-ups.
Outbound telemarketing software
Outbound telemarketing is a more aggressive form of marketing. Your goals are in your own hands. The main limitations are answer rates and the willingness of the prospect to listen.

Our outbound call center solution automates outbound telemarketing and retries to maximize reach and minimize agent time wastage.
Improve Your Telemarketing campaign answer rates with Ozonetel
Ozonetel is a cloud-based marketing powerhouse designed to help your telemarketing & sales teams be more effective. Here is what makes it the best telemarketing platform you can choose.
Switch between 5 auto-dialing modes
Ozonetel combines the best of five auto-dialers with its power, IVR, preview, progressive, and predictive dialer modes. Each one is designed to give your campaign the best results in varying situations.
Choose what's best based on your product value, database, number of staff, and amount of time needed to prepare.
If data quality is low, our predictive dialers will prioritize your agent's time. If data quality is high, you can put the preview or power dialing mode to work
Our auto dialing comes with a rich suite of features. Like the option to click-to-call from within your CRM software.
Ozonetel's software logs all calls into your CRM. Your agents can automatically access customer information during every call.
Your agents will be far better prepared for their calls, with the full customer profile at hand.
Their overall performance will go up, as every call becomes more efficient and effective.
Convert faster with automated workflows that push web leads to call center agents in real-time.
Ozonetel's CRM integration connects web leads into your entire sales process. Just send web leads to your CRM and let the automated telemarketing software take care of the rest. 
When web leads are logged into your CRM, Ozonetel will instantly alert an agent. They receive a notice that includes all the important customer details.
All your sales agent has to do is click to call. If they don't, the lead automatically goes to the next available team representative.
Improve answer rates with a local presence
Ozonetel creates a sense of familiarity by automatically dialing your leads with numbers that are local to them.
They receive your calls without the sense of distrust caused by strange area codes and toll-free numbers. This not only disarms them but also gives the sense that your business is part of their community.
Your leads are far more likely to answer when you call from a familiar phone number. They can also call you back through their local number.
Strategic call scheduling
Our call center software includes flexible retry rules. This lets you create strategies for your campaign calls and call retries.
Every lead demographic set will respond to your campaigns in certain patterns. You can schedule your campaigns to get them at the right time. The time when they're most likely to answer your calls and be receptive to your offer.
Per month pricing, easy setup
With our easy subscription-based, monthly payment model you can startup and scale with ease. Setup in 24 hours or less with no investment in hardware, software, or maintenance.
Telemarketing software features
Ozonetel's cloud-based call center software has all the tools you need for a complete telemarketing solution.
Call recording
Record calls for quality, compliance, and training purposes. All call recordings are stored on the cloud and are easy to access from anywhere.
Flexible dialing logic
Administrators can configure the dialing logic they want. Determine what best suits the data value and let the program go to work. Choose between "agent-first" or "customer-first" logic.
Over 70 reports
Get deep insight into operations with real-time analytic monitoring and over 70 performance reports. These actionable reports cover inbound metrics, outbound metrics, performance management, and customer experience. Managers can monitor service level adherence, see how many agents are logged in at any time, see the calls in queue, and see how many calls are abandoned.
Live call monitoring
Supervisors have a suite of tools for call quality management. They can listen in on calls in progress, and join live calls with three options: silently, communicating with the agent only, or communicating with both the agent and the lead.
API availability
Build customized solutions for your business with our open API library. Create the perfect automated workflow, integrate with your other tools, build custom logic, and more. Ozonetel is robust enough to build you the communication solution of your dreams.
DND scrubbing
Stay compliant with automated DND scrubbing for outbound calls. Your agents won't waste any more time with these calls. And their overall morale will go up when they no longer have to deal with these calls.
Pre-recorded voicemail messages
What happens when your agent or your dialer reaches a prospect's voicemail? It needn't be a wasted call, nor does your agent need to waste time leaving a message. You can pre-record messages to be left as voicemails for unanswered calls.
SMS follow-ups
Automatically follow-up your telemarketing calls with an SMS text message. Agents can send SMS messages out immediately after a call while the conversation is still fresh in the lead's mind. Either to deepen a successful sales message or to smooth things over. They can also use text to follow up after missed calls and voice mail.
Interactive woice response IVR
Greet incoming callers and be used to automate outbound call messages with Ozonetel's easy-to-setup IVR. Send customers automated reminders, notifications, or greetings. Your IVR can also record basic responses in the form of DTMF or voice recordings.
A perfect contact center solution for growing call center needs
"A pleasant experience with a mutual vision to grow and enhance"
The whole team at Ozonetel is very helpful. Efficient, always ready to help, and a brilliant attitude towards work and their services have ensured a very smooth journey for our organization.
The customer support is the best in class.I wanted to thank you all for the excellent support we have gotten from your end. Rilin, always responsive and quick to action! Glad to be working with you!
"One-stop solution for all telephony requirements"
Its not just a telephony dailer, The best part of this solution is we can design it based on our needs, A very intelligent system which keeps a track of everything, from IVR,Calls routing,Queue logic, Agents productivity,seamless integration with CRM and the best part is dynamic call prioritization...See More
Ease of setup. I took over the Infra setup & I was not exposed to this setup earlier. But, few calls with the technical & account manager helped me answer all the questions and go live at the earliest.
"Advanced and an intensive solution that meets all requirements"
Overall the software has helped in remotely monitoring and understanding the agent performance and the call center performance providing the much required insight
"Amazing product, great support team and excellent dashboards"
overall experience with cloudagent has been extremely good and i will recommend it to other users with similar requirements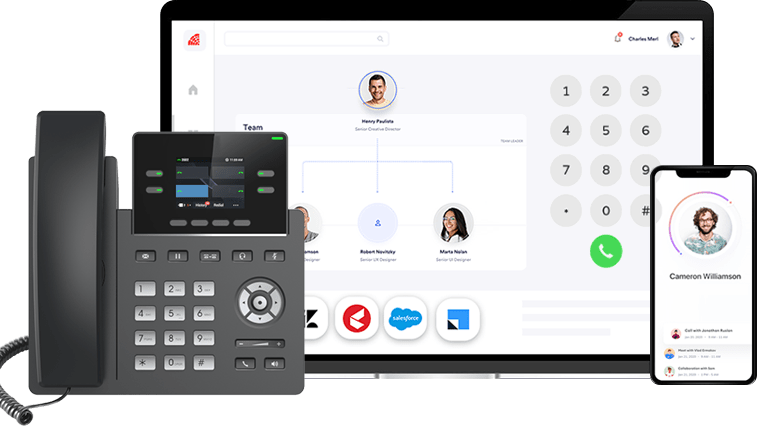 Start your 21-day free trial
Frequently Asked Questions