What Is Customer Orientation? A Comprehensive Guide
What Is Customer Orientation? A Comprehensive Guide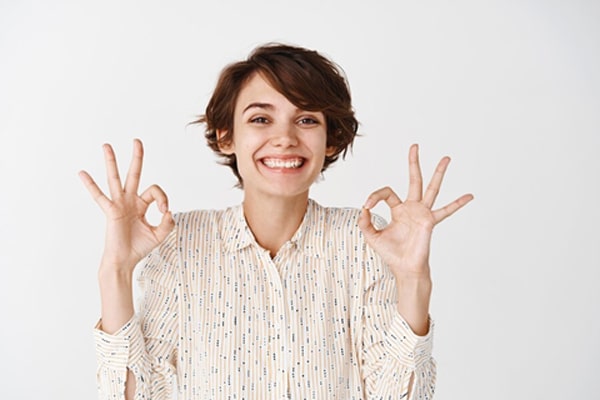 What is the most important part of your business? You may think it's your product or service offer, or the employees who make every effort to reach your goals. But the most valuable business asset is really your customers. Without them, everything else you do is pointless.
We believe that when the customer is placed at the heart of a business strategy, success is closer than ever. This is because customer-oriented brands place their customers' success before their own, and it pays them back in spades.
By learning more about customer orientation, you can help transform the way your organization develops new products, markets itself, and serves its audience. Rather than always trying to get noticed in a competitive landscape, you can stand out by knowing precisely what people are looking for in a business and deliver it to them with a smile. 
In this beginner's guide to customer orientation, we'll delve deeper into what customer orientation is all about, and why customer-oriented brands are the most successful today. We'll also offer tips for becoming more customer-oriented, so you can deliver greater value to your audience, no matter what industry you operate in.
In this article, we will explore:
What Is Customer Orientation?
Customer orientation is the process of tailoring your business's strategy toward its customers. Simple, right? It seems so, but many brands mistake customer orientation as merely thinking of their target audience when marketing products. Unfortunately, this dehumanizes the customer and turns them into an object rather than the real, complex human being that they are.
With a customer orientation focus, businesses go beyond simply seeing customers as "leads" and "conversions" and begin to identify the core values, thoughts, wants, and needs of their ideal consumers.
Rather than try to segment an audience into something objective, you learn to recognize common trends and patterns that allow you to align your marketing strategy and customer service to better suit the people your products are made for.
Whether you work in healthcare, ecommerce, tech, or education, every business in every industry can benefit from becoming more customer-oriented.
What Does It Mean to Be Customer-Oriented?
Imagine that you are a donut shop owner trying to bring more customers to your business. You think as hard as you can about all the flavors you can offer, and you price your menu according to your competitors' offer. Countless hours go into crafting what you believe is the perfect donut menu in your community, yet you're still not drawing in customers. What's wrong?
You're focused on the donuts, not the people who are going to enjoy them. This is the difference between a product-oriented (or profit-oriented) and customer-oriented business.
Product-focused businesses think in dollar signs and measurable objectives. While financial health and profit are the ultimate goals of any organization, they can't come before a customer's wants and needs. When they do, it becomes transparent to consumers that they are second-place in a business's eyes.
Unless you are fortunate enough to have an (unfortunately) captive audience, customers will pay more for better service elsewhere.
The benefits of customer-orientation cannot be understated. As the internet gives more generations of people greater choice over where they do business, companies cannot afford to forgo a customer-oriented strategy.
We can put it like this:
Customer orientation is caring about your customer's first and profit second, knowing that caring more for the former will naturally boost the latter.
Customer orientation is not a one-size-fits-all solution; each company has to tailor their business model to reflect the unique needs, wants, and preferences of their audience.
Businesses that are truly customer-oriented enjoy long-lasting relationships with their customers, grow more through referrals, and earn more from their customers on average.
In the Harvard Business Review, global lead of Accenture Interactive Gene Cornfield writes, "Most company operations are optimized for efficiency, which often causes friction with customers or inhibits employees from delivering better experiences — all to the detriment of growth."
In order to find greater success, businesses have to be willing to ask difficult questions and rethink their for-profit mindset. While money will always be a priority, it should not be placed before helping customers.
Why Customer Orientation is Important For Businesses?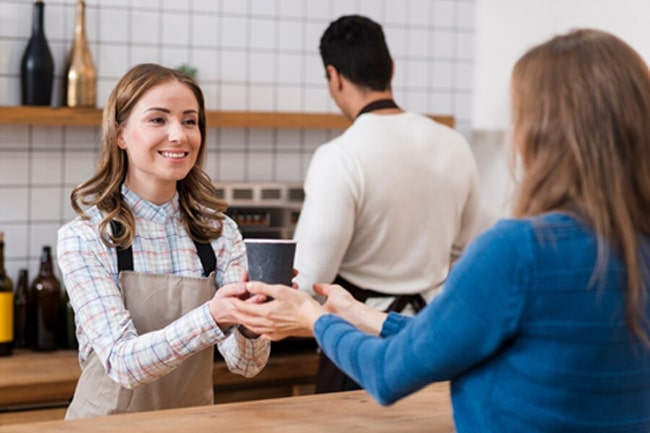 You have probably heard the saying, "The customer is always right." Is this entirely true? It depends on the situation, of course, but the underlying philosophy of the statement is a core part of being customer-oriented. You know that even if someone makes a mistake, they still have the right to be treated with respect and offered solutions to their problems.
Interestingly, businesses that are customer-oriented tend to have far fewer complaints and can resolve any issues that occur much more easily than their non-oriented counterparts. Think of a hotel with an angry customer at the front desk; they're furious that housekeeping didn't change their sheets, and they're threatening to check-out.
A customer-oriented business uses empathy and understanding to first acknowledge the customers' feelings before offering a solution. They do not get defensive or even dismissive. Even if it turns out the customer was wrong and housekeeping did, in fact, change their sheets, the business doesn't take an I-told-you-so approach.
You can easily witness this play out in many ways when reading online reviews. Companies that are customer-oriented will respond to even the worst 1-star reviews with a compassionate approach. They apologize for someone's unhappiness and offer to discuss it further offline. If they do need to defend their brand publicly, they do so with tact and do not attack the customer or attempt to undermine them. Instead, they stress their values and try to offer a solution, even if that is just a sincere apology and wishing the customer well.
Businesses that have a strong customer focus always go the extra mile to make their customers happy. They don't do customer service just because it's a necessity; they care for their customers because they believe they're truly valuable and they want to make their lives better.
Elements of Customer Orientation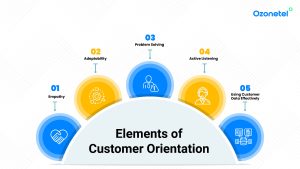 Now that we have established what customer orientation is, we can look more closely at specific elements to bring it to life in your own organization. These are core principles of strong customer orientation that can transform the way people perceive a brand. Remember, it's not just about what you sell but how you make people feel.
Empathy
Adaptability
Problem Solving
Active Listening
Using Customer Data Effectively
Empathy
The most fundamental element of good customer focus is being sincerely empathetic with your customers. This goes back to not seeing them as merely a transaction but a real person who has a wide range of emotions. Your business will affect your audience, and you always want to go out of your way to ensure the impression it leaves is a positive one.
However, there will be times when customers are unhappy. Some will express this unhappiness in a much more defensive, angry way than others. Empathetic businesses do not only prefer to help their customers who are polite voicing their problems. They aim to offer a solution to everyone, and they empathize with those who seem more negative from the start.
Oftentimes, expressing empathy helps diffuse anger. Customers can immediately take an aggressive approach because they feel as though the business is only going to defend itself. When they realize that your company really cares, they are more likely to engage in rational, polite conversation.
Even when you cannot completely resolve a situation, practicing empathy helps your business provide good customer service to everyone, regardless of whether they choose to accept your kindness.
Adaptability
One element of customer orientation some overlook is adaptability, or the ability and willingness to adjust your business's operations to better serve your customers. Businesses that stay tuned into their audience's needs are proactive and take preemptive measures to accommodate changing attitudes, beliefs, needs, and expectations.
Returning to our donut shop example, imagine that you have begun developing strong customer focus and realize that many people who come in often ask if you have gluten-free options. Rather than repeatedly state you don't offer this option, you take the time to learn new recipes and offer gluten-free donuts that are just as delicious as your other options.
One important thing to note about adaptability is that it is not limited to merely responding to a need and doing the bare minimum to look like you care. It is taking the time, effort, and resources to improve the customer experience at every stage.
Think about how many businesses began offering curbside pickup and contactless delivery during the pandemic. Those that were first to do this saw the greatest profits during lockdown.
While the changes may have been necessary from a financial standpoint, they had a greater impact. They showed customers that their local businesses cared about their health and safety and wanted to make products as accessible as possible during a difficult time.
According to The State of Customer Care by McKinsey & Co. in 2022, the focus on customer care increased 19% from the year prior. It's safe to say that any business that wants to maintain an edge over its competition should be investing in its customers first.
Problem-Solving
Being an adaptable business goes hand-in-hand with problem-solving. Companies that think ahead are equally responsive (not reactive) when issues arise. Obstacles are inevitable in business, and a business that cares about its customers will always do whatever it can to eliminate barriers their customers face. And if they can't erase them entirely, they do everything in their power to make life easier.
Active Listening
When it comes to good customer service, active listening is a vital skill. Rather than simply hear what someone says and offer a stock answer, active listening uses skills like reflecting and summarizing to help customers feel validated and truly understood.
Reflection is the process of repeating what someone has said with the intention of building upon it.
For example, when thinking back to our hotel scenario, the manager could use reflection to acknowledge the customer's feelings. "You called for housekeeping and specifically requested them to change the sheets, but it doesn't seem like they did, so you're understandably angry. You've invested a lot of money in your stay and have high expectations for our business. I'll do my best to make sure that happens."
Summarizing is similar, but it recaps entire points to establish clarity and understanding. For example, the manager might say, "You called our front desk after you noticed the sheets weren't changed and asked about the linens, but no one could tell you if they had definitely been changed?"
Actively listening to a customer requires patience, self-control, and a willingness to empathize with them even when they are being difficult. It isn't always easy, but it does allow your business to provide greater service and, ultimately, make a more positive impression on the people it serves.
Using Customer Data Effectively
A customer-oriented business does not wait for customers to come to them. They use appropriate data to gather information, learn more about their audience, and make meaningful changes.
For example, you could use open rates of emails to improve your content. Clickthrough rates in ads reveal far more than engagement; they show whether the ad content you're running or products you're promoting are really speaking to your audience.
Customer satisfaction surveys are also important for improving your customer orientation. Always offering people the chance to provide feedback and thanking them for their insight is a great way to boost your knowledge and make more impactful changes throughout your organization.
Customer Orientation Examples with Real-World Case Studies
Here are real-life examples of India's top businesses using Ozonetel's cloud-based CX Solutions to improve customer orientation.
Customer Orientation in NBFCs
India's top gold loan NBFC Muthoot Gold deployed a zero inventory model for its jewelery vertical. The company wanted to display jewelry without incurring the cost of retail stores and inventory and leverage the trust that exists between customers across 5,000 branches. Here's how Ozonetel helped them. Read More
Customer Orientation in Healthcare
One of India's emerging health-tech companies leveraged Ozonetel's solution to become more customer-oriented. The company wanted to ensure round the clock availability for patients, automate repetitive queries and tailor communication approaches to cater to the diverse needs of patients. Here's how they tackled these challenges and improved their CSAT score and increased lead conversions. Read More
Customer Orientation in Stockbroking
One of India's top stockbroking firms wanted to set up a reliable and responsive contact center to effectively address customer queries and ensure high satisfaction. Every contact center solution the broking firm had tried invariably crashed under the load of fluctuating call volumes. They required a robust solution that could handle their inbound and outbound calls-efficiently, cost-effectively, and reliably. Here's how Ozonetel helped them become more customer-oriented. Read More
Customer Orientation in E-commerce
One of India's top e-grocery brands BigBasket wanted to create a seamless and convenient buying journey for its customers. They wanted to deeply understand customer needs, leverage technology to deliver a superior experience and reduce the need for customer service. Moreover, they wanted preferential treatment for loyal customers. Here's how Ozonetel helped them. Read More
Customer Orientation in Insurance 
A leading Insurtech startup wanted to leverage technology to make communication experiences around policy, claims, and renewals reassuring and effortless for their customers. For customer orientation, they aimed at reducing the time spent in the IVR, accelerating the speed of resolution, and automating query resolution. The product team worked closely with Ozonetel to achieve these goals. Read More
Following are additional real-life examples showcasing global brands' customer orientation effort.
Netflix has a "customer obsession," in the eyes of its former vice president of product, Gibson Biddle. In a Medium article, he writes about how focusing on the customers ultimately allowed the company to use the scientific method to make strategic improvements. The team would develop hypotheses, test them, and devise solutions from the results.
This resulted in changes such as expanding distribution hubs to reduce the wait for DVDs, improving their brand's language to be more approachable, and improving the selection of TV series and films they offered to attract a wider audience.
Another example we can look to for inspiration is Patagonia. The outdoor apparel brand does not exist just to sell durable athletic wear. It wants to educate, inspire, and motivate its customers to live the most sustainable, active, healthy lives they can. Through their philanthropic efforts, dedication to eco-friendly manufacturing, activism campaigns, DIY repair kits, a generous return policy, and an Ironclad Guarantee, they ensure that their customers feel supported both before and after a purchase.
How to Implement Customer Orientation   
It's never too late to become more customer-centered. Any business can begin offering greater value and service by following these customer orientation tips.
Create Buyer Personas
Ask For Feedback
Train Your Leaders
Train Your Employees
Keep a Postive Attitude
Create Buyer Personas
Often used in marketing, buyer personas are fictional characters who represent a member of your audience. A business can have several personas that they advertise to at different times. No matter what industry you're in, a buyer persona helps humanize your audience and help you connect more with their personal needs by understanding their core values and wants.
This guide by can help you get started creating your own buyer personas. Use them whenever you are thinking about how a change may impact your audience.
Ask for Feedback
The best way to find out how your company can improve is to go straight to the source. Ask pervious customers for their opinion through a survey. You may want to dig deeper in some cases, in which you can ask the customer whether they would like your business to follow-up by phone or email.
Surveys should be short (under 5 minutes) and directly correlate to the customer's recent experience with your business. You can even incentivize your audience more by offering them a discount on their next purchase as a way to say thank you.
Train Your Leaders
If management isn't customer-centered, the organization can't succeed. When it comes to creating a long-lasting change in your company, be sure to start with the most influential people. By training them first, you can ensure that your employees will always have the best role models and guidance.
Train Your Employees
Invest additional time into creating a customer-oriented communication strategy for your business. Coach employees on how to handle conflict, how to engage with difficult customers, and how to problem-solve using active listening and empathy.
Training should be ongoing to ensure that employees can continually sharpen their skills and learn from each other's experiences. Consider hosting weekly or monthly round tables where employees share recent interactions, struggles, and success stories.
Keep a Positive Attitude
Even if your efforts don't seem to have an immediate effect on your audience, you should keep working hard to be there for them. Customers may not always be overwhelmingly receptive, but that does not mean your actions don't have a meaningful impact.
Conclusion
A customer-oriented business always puts its customers first. The process of becoming more customer-focused starts by recognizing the needs of your audience and seeing them as real people instead of just potential sales. Get into your audience's heads, and use data to make meaningful changes. Ask for feedback, and incorporate training that will help your employees understand the importance of being customer-oriented. When they believe in your message, they can put it into action every day.
Want to see what Ozonetel can do for your company? Sign up today for a free 21-day trial.
Frequently Asked Questions