The Top Benefits of Using Auto-Dialer Software for Outbound Calls
The Top Benefits of Using Auto-Dialer Software for Outbound Calls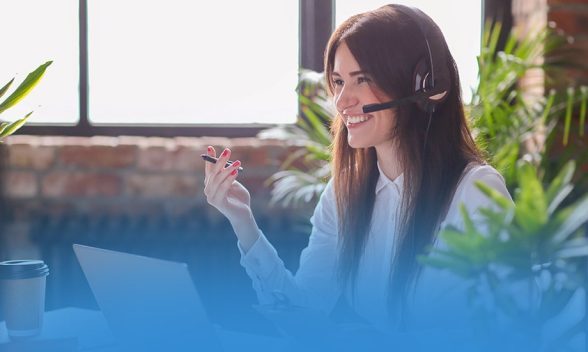 Businesses across the world are going the extra mile to maintain a constant and consistent dialogue with existing, new, and potential customers for a host of reasons ranging from product promotion, market surveys, customer service support to appointment reminders. 
Most sales conversations or important customer service calls require an agent to speak with customers over the phone. Businesses also needed to run call campaigns at scale. An auto dialer can efficiently address these challenges & make sales and customer service more efficient. In this post, we will be taking a closer look at auto dialers, their types & how they can benefit your business.
In this article, we will explore:
What are Auto-dialers?
Just as IVR helps customers navigate to the appropriate menu and relevant tasks, auto-dialer software plays an important role in initiating outbound calls with customers and conveying the appropriate message or initiating the right conversations. 
Today, auto-dialers are software-as-a-service (SaaS) solutions that connect customers with a sales executive, a contact center agent or a relevant pre-recorded message — by automatically dialing a given list of contacts. Auto dialers are often an integral part of a cloud contact center or outbound calling solution. 
In other words, the auto-dialer directs the VoIP system to make the call instead of the executive manually dialing it. 
This saves time for the contact center agent or sales representative which would otherwise be spent listening to busy tones or avoiding answering machines. The agent is instead free to concentrate on the primary task at hand, which is to connect with the customer, understand their requirements, guide them on policies and processes, and eventually connect them to the appropriate department.
Depending on the type of auto-dialer that you select for a campaign you can prioritize agent efficiency and productivity or customer experience. Let us explore these types of auto dialer technologies available in the market today.
An auto-dialer has been rightly termed a time-saver because it relieves the agent from manually dialing each number and speaking to each customer. This helps
Automates outbound calling
Prevents manual errors in dialing
Saves agent time and improves productivity
Makes outbound campaigns easier to track
Improves the quality of conversations
Types of Auto-dialers
Auto-dialers come in various types, each designed to cater to specific requirements of an outbound campaign. Understanding the different types of auto-dialers available in the market can help organizations choose the right tool to meet their unique needs.
Let us look at them in a little detail.
There are four types of auto-dialers available in the market:
Power dialers.
Predictive dialers.
Preview dialers.
Progressive dialers.
Power Dialers
Power dialers sequentially dial one number at a time while filtering busy and disconnected numbers. Power dialer software also filter fax numbers and voicemails. Once the current call ends, it automatically dials the next number. So, the customer care executive does not have to select and dial the next customer manually. Power dialers are typically used in outbound customer contact centers.
Predictive Dialers
Predictive auto-dialers enable you to connect to multiple customers instantly by dialing various numbers. This type of dialer uses an algorithm that calculates the probable time the customer care executive will finish the current call and places the next call in the queue for the executive. For example, suppose you have 100 customer care executives, and you are using the predictive dialer. In that case, you can connect with 300+ customers in a 30-minute duration, given that each customer takes about 10 minutes of the agent's time.
The two most significant benefits of these dialers are the efficiency of connecting with several customers simultaneously and the number of leads that can be attended using predictive dialers. Predictive dialer software automatically dial the following number in the list for the agent once the current call is completed while filtering voicemails, fax machines, and disconnected and busy numbers. They provide the following benefits:
1. The executives are free from manual dialing and can concentrate on the customer.
2. The dialing is error-free, which saves time and money. 
Predictive dialers are typically used in cases where the focus is on the number of outreaches done by the executives and the conversion rate. They work similarly to power dialers except that power dialers dial the numbers sequentially, one after the other, whereas predictive dialers dial several numbers in a single instance based on the algorithm used. 
Preview Dialers
As the name suggests, the preview dialers help the customer care executive to research client information and prepare for the call by initiating the call only after gathering the relevant information.
Preview dialer software enables contact center agents to go through the customer's profile and history to understand the requirements before initiating a call. This helps executives better prepare for the conversation and pick the best product, plan, or service based on the information gathered. This, in turn, initiates the client conversation on the right note and goes a long way in building a fruitful and successful relationship with the customer. With the information an executive provides, the customer can make an informed decision with a higher probability of buying the product.
Such dialers are best suited to high-value or complex interactions, which require the agent to be prepared with all relevant information. For example, an organization wanting a loan for their new venture, or a customer looking for high-value insurance plans. 
Progressive Dialers
Progressive auto-dialers enable you to automatically place the second call as soon as the first call ends and are best suited for scenarios where the focus is more on the quality of leads and not on the number of calls.
Progressive dialers are typically used in outbound call centers. When the customer dials in for any query or information, they are connected to a customer care executive who answers questions, provides information, and has a detailed discussion with the customer. This process enhances the chances of converting a lead into a new customer.
Benefits of Auto-dialers
Auto-dialers improve the efficiency of your teams by saving time, but they also can improve the customer experience by enabling better conversations between the contact center agent and the customer or prospect.  
Here are some of key benefits of using auto-dialers:
Improved Agent Efficiency and Productivity
Auto-dialers ensure that sales executives or contact center agents are more productive and efficient. How does that happen? By cutting the time executives spend in time scanning a list of phone numbers dialing each number manually, and then disconnecting on busy tones, they can improve efficiency anywhere between 30 to 300% depending on which dialer you choose. 
Faster Sales Response Time
One of the major benefits of auto-dialers is improved customer touchpoints. Businesses can automate callbacks to a prospect as soon as they make an inquiry or fill up a form on the business website. 
In this way, it improves the sales response time, aka, lead response time, which is proven to improve conversions by almost 21 times. In addition, improved touchpoints help to reduce friction points ('I have called regarding the inquiry you made 5 minutes back' versus 'I'm calling regarding the inquiry you made 3 days back') and creates a smoother agent and customer experience. 
Proactive Customer Support
Contrary to the popular belief, auto-dialers are useful for both sales and support functions. For instance, a utility company may use an auto dialer to alert customers about an upcoming outage. A busy contact center may use this technology to automate callbacks to those who abandon calls when still in queue. And a finance company or a subscription-based service may use the auto dialers to remind their customers about an upcoming or overdue payment. 
Better Management 
Auto-dialers are often part of a contact center suite that offers various live monitoring dashboards, call monitoring tools, various reports, and even AI-based analytics to monitor agent and campaign performance. Supervisors and team leads can view the number of calls made, contact rate, live recordings, and so on to accordingly reschedule calls, plan campaign timings, improve sales scripts and improve the quality of every conversation.
Why Ozonetel?
Ozonetel is an industry leader within the Customer Experience (CX) space, offering businesses a robust, omnichannel customer communication platform to manage end-to-end communication flows. We offer the best auto dialer software that will help you cut through the busy tones and voicemails, boosting outbound calling campaign efficiency by 30% or more.
You can significantly improve your lead conversion ratio and improve your outbound call campaigns with Ozonetel. Using Ozonetel's auto dialer software, you get:
Deep CRM integrations. With readymade, deep CRM integrations with all leading CRM software, Ozonetel can help your business to automate workflow and make every call more efficient with features such as screen pops that enable agents to view customer or prospect information with ease during every single call.
Multiple dialer modes. With Ozonetel, your team has the flexibility to choose between predictive dialers, progressive dialers (power dialer), IVR dialer or preview dialers depending on the goal of each campaign.
Excellent Campaign management. Ozonetel offers intuitive dashboards, reports and other tools that make it easy for your supervisors and managers to upload data, view campaign performance, supervise campaigns, access call recordings, or reschedule calls.
Ozonetel's cloud solution is also easy to deploy and run. Our plug & play auto dialers can be set up in minutes. To experience the solution for yourself, ask our team for a 21-day free trial now.
Frequently Asked Questions