How AI-led CX is Reshaping NBFC Growth – A Leadership View
How AI-led CX is Reshaping NBFC Growth – A Leadership View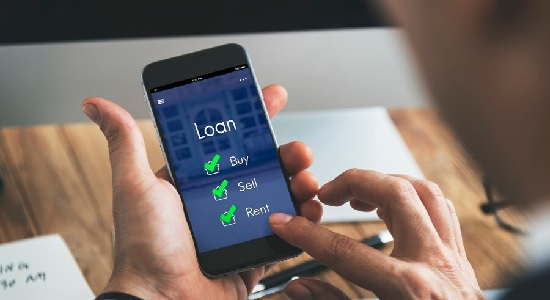 Driven by the need for innovation and efficiency, digital transformation has become a key focus for most industries. Non-Banking Financial Companies (NBFCs) are no exception to this trend. With the emergence of technology-driven financial services, NBFCs are increasingly investing in digitizing their operations and processes to stay competitive in the market.
Ozonetel's recent round table Digital Transformation in NBFCs: Elevating CX and Accelerating Growth with AI-led Strategies, brought together experts from the NBFC industry to discuss the impact of digital transformation on their sector.
Our panelists included:
1. Suraj Shetty – Head of Customer Experience, Ring
2. Pushp Raj Singh – Senior Vice President MSME Lending, Northern Arc
3. Sricheta Das – Head of Partnerships and Strategic Alliances, Kreditbee
4. Rohit Garg – Head Digital and Product SCF, HeroFinCorp
5. Anil Kwatra – Head of Operational Excellence and Innovation: Satin Creditcare
In this article, we will delve deeper into digital transformation in NBFCs, explore how it is reshaping the financial services landscape, and provide key takeaways from the expert panel discussion.
In this article, we will explore:
The Impact of Digital Transformation on NBFCs
With the rise of fintech startups and tech giants foraying into financial services, the traditional banking sector is facing stiff competition. To stay relevant and meet the evolving needs of customers, NBFCs are embracing digital transformation as a means to enhance their operational efficiencies and improve customer experience.
Digital transformation in NBFCs is evident in their operations, from customer onboarding and loan processing to risk management and regulatory compliance.
With innovations like AI-powered chatbots and self-service IVR, customers can now easily access information and complete transactions without human intervention. This has not only led to faster service delivery but also reduced operational costs for NBFCs.
Moreover, by digitizing their processes, NBFCs can gather and analyze vast amounts of customer data. This enables them to gain valuable insights into their customers' behavior, preferences, and needs, allowing them to offer tailored financial solutions.
Key Takeaways from the Expert Panel Discussion
During the round table discussion, the panelists highlighted some key factors driving digital transformation in NBFCs. These include:
Prioritizing Customer-Centric Digital Solutions
Digital transformation is centered around providing a seamless and personalized experience to customers. By understanding their needs and pain points, NBFCs can design and implement digital solutions that cater to their customers' specific requirements.
As Suraj Shetty points out, even communication with customers has evolved with digital channels, such as chatbots and voice assistants, to provide real-time assistance and WhatsApp to reach customers where SMS may not be effective.
"Some of the key trends that I see when it comes to customer experience in the NBFC space and in general for the BFSI space are the increased use of WhatsApp for important notifications, so there is a major shift away from SMS and app notifications to going towards WhatsApp as a preferred mode of communication for important notifications. Second, I would say is the increasing use of bots. We started with chat Bots around four to five years back, and now brands are increasingly shifting towards voice bots as a preferred mode of communication."
Improved Onboarding and Loan Processing
Digital technologies have significantly reduced the time taken for customer onboarding and loan processing. This has not only improved the overall efficiency of NBFCs but also enhanced the customer experience by reducing manual intervention.
Pushp Raj highlights the CX challenges customers encountered in the onboarding process, involving multiple signatures and a desk-to-desk approach. In the past, KYCs and bank statement print-outs required physical signatures from the customer, making the process cumbersome. However, over the last decade, there has been a significant transformation.
" In the earlier days, even with Citi Bank, customers had to physically sign applications and KYCs, along with providing signed bank statement print-outs. Now it's all app-based. I don't have to submit a hard copy application; I don't have to countersign on my KYC. It has been taken care of by the app. I think the onboarding process has been simplified a lot which has given a lot of convenience to the customer."
The Use of AI Credit Risk Models
With the increasing number of digital transactions and data available, NBFCs are turning to AI-powered credit risk models for more accurate and efficient loan underwriting. These models consider factors such as customer behavior, credit history, and external data points to assess risk and make informed decisions.
Sricheta emphasizes the significant potential to assist borrowers with low credit scores, often attributed to technical reasons. She discusses how KreditBee established a scalable fintech solution, aiming to address this particular challenge.
As Sricheta Das explains:
" Earlier, We used to ask for a lot of documents from certain users and had blacklisted areas where we couldn't lend. It was a very long process that took time and effort. But with AI, we have opened up those areas where people could not qualify before. We use a lot of AI and ML models to check individual credit scores, socio-economic parameters, and data points. I think those are some of the areas where AI has helped us to expand our lending business."
Providing Services For The Unbanked
One area that has seen a significant impact of digital transformation in NBFCs is financial inclusion. With digital platforms and mobile banking services, NBFCs can reach out to the unbanked population and provide them with access to financial services. With over 190 million Indian adults still unbanked, this is a crucial step towards inclusive growth.
Anil Kwatra delves into challenges, highlighting that in situations requiring the communication of financial literacy or the establishment of an emotional connection with the customer, technology faces limitations.
As he points out:
"It's financial inclusion at the customer's doorstep wherein you're dealing with people who do not know how to read and write who do not know how to do signatures. You need the right training for your business correspondents. You need to put technology in their hands. The customer may be literate or illiterate, but every customer wants a seamless experience with the least amount of data entry."
Anil also discusses the challenges, stating, "In situations where we need to convey financial literacy or foster an emotional connection with the customer, technology has its constraints." He emphasizes the importance of a seamless transition, noting that "In such cases, it's crucial to facilitate a smooth shift from chatbots to human agents to ensure the ongoing conversation is effective."
Streamlined Loan Processing
Digital transformation has enabled NBFCs to automate their loan processing and risk management processes. AI-powered algorithms can now analyze vast amounts of data to detect fraud, assess creditworthiness, and improve overall decision-making.
As Rohit Garg highlights:
"So earlier, as Sunil, Surj and Anil have mentioned, we used to take say five to six days to disburse a loan. Today, dispersing a loan only takes 5 to 10 minutes or maybe an hour, and that's a big difference in terms of time. And that's what we are achieving through digital automation."
AI-driven Advertising and Customer Segmentation
Another area where digital transformation has impacted NBFCs' advertising and customer segmentation strategies. With AI-powered algorithms, NBFCs can target their advertisements to specific demographics and reach potential customers through social media and other online platforms.
As Sricheta Das states:
"There used to be a time when you had to manually push a button on an ad campaign because of the time when your customers were using social media. But now everything is on autopilot because we have AI algorithms that run 24/7 and target ads to the right demographics of people. This makes a big difference in marketing budgets and the impact we can create with our campaigns."
Embracing Fintech Collaborations
Digital transformation has also led to increased collaborations between NBFCs and fintech companies. These partnerships allow NBFCs to leverage the latest technologies, such as blockchain and data analytics, to improve their services and stay competitive.
As Pushp Raj Singh explains:
"Fintech collaborations have been a big win-win for both sides. As NBFCs, we can leverage the latest technology and digital platforms provided by fintech companies to offer our customers better services. This not only improves our efficiency but also enhances the customer experience."
Multi-Language Support
Digital transformation has enabled NBFCs to offer services in multiple languages, catering to the diverse population of India. This not only helps in reaching out to more customers but also enhances customer satisfaction and loyalty.
Suraj outlines a key initiative within their NBFC, highlighting the implementation of multi-language support. This feature allows customers to choose their preferred language for communication. He further details the process of tracking customer language preferences during interactions with the customer service center and how this information is recorded in the system for future communications.
""This strategic approach ensures that all subsequent communications, including payment reminders, align with the customer's language preference. By sending messages in both Tamil and English, we've observed a significant reduction in our non-contact rate." says Suraj
Strategic Partnerships
Digital transformation has also led to strategic partnerships between NBFCs and other organizations, such as e-commerce websites and digital payment platforms. These collaborations allow for a seamless integration of services, providing customers with a one-stop shop for all their financial needs.
As Anil Kwatra states:
"We have strategic partnerships with various e-commerce websites and digital payment platforms. This allows us to offer our services seamlessly and conveniently to our customers. They can not only apply for a loan but also make payments and manage their accounts through these platforms, making it a one-stop-shop for all their financial needs."
Handling Queries at Scale with AI
NBFCs have also implemented conversational AI chatbots for customer service, providing quick and efficient customer assistance. These chatbots are available 24/7 and can handle multiple queries simultaneously, reducing wait times and improving overall customer experience.
Suraj sheds light on the current buzz around AI, emphasizing the widespread interest in understanding its use cases and implementation possibilities. According to him, the most effective AI solutions at present are conversational GPT-powered chatbots. These chatbots demonstrate the ability to handle multiple queries concurrently, continuously learning and enhancing their responses over time.
As Suraj Shetty  explains:
"I would say, right now, the best AI solutions that are available are conversational GPT-powered chatbots. They can handle multiple queries simultaneously while learning and improving their responses over time. We have seen a significant reduction in wait times and increased customer satisfaction since implementing these chatbots."
Reaping The Benefits of Digital Transformation
Digital transformation has revolutionized the NBFC sector by providing new opportunities for growth and innovation.
From providing services to the unbanked population to streamlining loan processing and enhancing customer experience, the potential benefits of digital transformation for NBFCs are significant.
NBFCs that embrace digital transformation and invest in the right technologies will stay competitive and thrive in the ever-evolving financial landscape. At the same time, those who resist the change may struggle to keep up with their competitors.
Want to see what Ozonetel can do for your company? Sign up today for a free 21-day trial.