From Inbox to Impact: Top Tools for Bulk Messaging in 2023
From Inbox to Impact: Top Tools for Bulk Messaging in 2023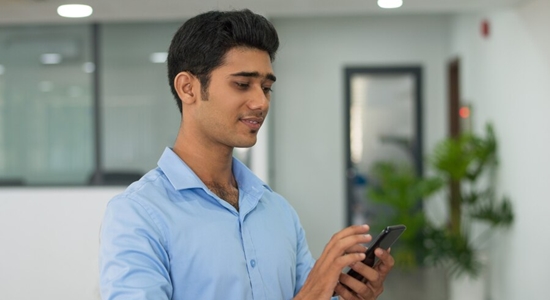 Effective communication is the lifeblood of every successful organization in today's tech-driven environment. As company owners, you might be aware of the urgent need to engage with your customers, yet the question frequently arises: How can you stand out in the middle of the digital noise?
Bulk messaging tools come into play here. They serve as your company's voice, a method to connect with and interact meaningfully with clients, partners, and potential customers. They are more than simply tools.
Here, one more question arises: why bulk SMS marketing software? When you have social media, email marketing, chatbots. The fact remains SMS marketing is ten times more effective and has a 98% open rate.
Clearly, it is not just about sending messages to prospects or customers. It requires a strong marketing strategy; it's about sending the correct message to the right people at the right time.
That's where you need bulk sms marketing tools.
The best bulk messaging software can guarantee that your communications are understood that your audience remains engaged or informed, and that your business succeeds.
In this article, let's explore top bulk messaging tools so that you can choose one for your business.
In this article, we will explore:
What is a Bulk Message Tool?
Bulk SMS Sending Software is a platform that enables companies to send numerous clients or prospects a large number of text messages at once. These mass texting software solutions are made to speed up sending SMS texts in bulk for various uses, including marketing campaigns, notifications, and alerts.
Features: To help organizations manage their SMS campaigns efficiently, bulk SMS software frequently includes capabilities like contact management, message personalization, scheduling, and reporting.
Benefits: You can rapidly and affordably reach a large audience using bulk texting software. It is a potent marketing, consumer engagement, and crucial communications tool.
Types: Different forms of bulk SMS software exist, including paid open-source and commercial products. There are options.
Factors to Select the Right Bulk SMS Tool for Your Business
The following important elements should be considered while selecting the best bulk SMS-sending software for your company:
Reliability: As dependable message delivery is essential for your company's communication requirements, be sure the software vendor has a high delivery success rate.
Message Customization: Seek out a platform that lets you add your brand name to messages to give them a more polished appearance.
User-Friendly Interface: The software should have a user-friendly interface for effectively sending and managing SMS campaigns.
Price: Examine several price options to find one that fits your budget while providing good value for the features offered.
Scalability: Make sure the software has scalable plans and capabilities to support the expansion of your firm.
Compliance: Verify that the provider complies with SMS regulations to avoid legal issues.
Customer Support: Access to reliable customer support is essential for troubleshooting and addressing any issues promptly.
API Integration: Check for API capabilities if you require integration with other business systems.
Analytics and Reporting: Look for tools that provide insights into the success of your SMS campaigns, helping you refine your strategies.
Security: Ensure the platform follows security protocols to protect your data and customer information.
Considering these factors, you can make an informed choice when selecting bulk sms marketing software for your business.
List of the Best Bulk Message Tools
Ozonetel

Using Ozonetel's bulk messaging service, you can effortlessly send personalized text messages at scale to your target audiences. You can leverage Ozonetel's powerful SMS integration capabilities to broadcast messages to a targeted population.
Key Features
Real-time reports: Use this service to get real-time message delivery and campaign reports. Live analytics and dashboards for better business decision-making.
Pan-India Delivery: You can use our solution to deliver messages pan-India across any telecom operator, at any scheduled time with a 6 character sender ID.
Open APIs: Our open APIs allow businesses to program and customize campaigns as per their requirements.
Scalable solution: Our robust platform allows you to scale up and down campaigns with ease.
Seamless Integration: Our solution can seamlessly integrate with all the major CRMs and ticketing solutions.
Easy to Set Up: It is easy to set up, access, and port. No hardware or software installation required; all you need is a web browser.
Customer Support: Ours is a complete call center solution including voice blasts, phone support, IVR, SMS, email, social media, chat and voice bots.
Compliant: WE adhere to all regulatory compliances so that businesses can use our omnichannel solution to send transactional, promotional, and bulk SMS with ease.
Use Case
Indian Oil wanted to reach out to underserved segments with innovative SMS campaigns automated with predefined triggers. They aimed to enhance brand awareness, boost engagement, and drive effective lead generation through this campaign.
IOCL launched a campaign for truck drivers, the theme being, become an owner of a truck, rather than a driver! The drivers had to share their diesel bill via SMS for a chance to win prizes.
How it Worked
Driver sends SMS to number in the prescribed format
Data is collected, and stored in a database. Used for lucky draw
Helpline number provided for any FAQs and additional support.
The campaign garnered 3.5 million messages in 90 days, enhancing brand awareness & promoting printed fuel bills, leading to a significant sales surge. The winner was selected using a randomizer algorithm developed by Ozonetel. The truck was handed over to the winner.

With the help of MessageMedia, an all-in-one messaging platform, companies can communicate with clients through various channels, including SMS, social media, and over 85 integrations.
MessageMedia streamlines client communication through capabilities including SMS messaging, a single shared inbox for many messaging applications, and seamless connections.
Key Features
Boost SMS open rate to 98% for higher audience and conversions.
Manage multi-platform communications in one inbox and easily integrate with HubSpot, Shopify, and BigCommerce.
Send bulk messages or series to your contacts.
Track response follow-up in two-way SMS conversations.
Send personalized SMS/MMS and create mobile landing pages for better engagement.
Pros
Excellent customer service.
Easy setup and usage.
Seamless integrations with other platforms (e.g., Zoho).
Promptness in resolving issues and providing support.
Cons
Delay in text enabling existing phone numbers.
Occasional dashboard loading issues.
Potential challenges in linking to active employee accounts.
Pricing:
MessageMedia has a free trial for 14 days and their paid starts from $49/month.
Customer Reviews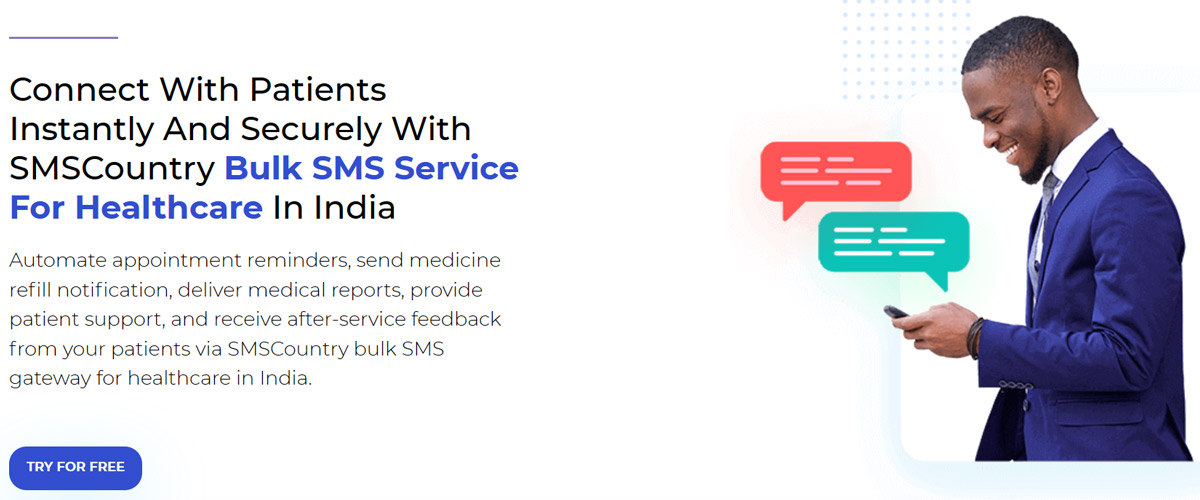 Through transactional, promotional, two-way, and OTP SMS, SMSCountry offers a robust bulk sms sending software to enhance customer communication. They're renowned for sending more than 200,000,000 SMS messages per month and provide adaptable SMS solutions to companies in more than 180 nations.
Key Features
Personalize SMS with multichannel options and easily integrate SMS with APIs.
Use SMS across various platforms with 24/7 support for quick assistance.
Ensure secure data storage and specialized account management.
Regulatory compliance with bulk SMS.
Experienced in 180+ countries since 2003.
Pros
All-in-one platform for managing and running SMS campaigns.
Effective campaign management by account managers.
Generous and attentive support team.
Cons
The platform interface is confusing, but improvements are in progress.
A specific scenario where the user wanted to test SMS delivery to different phone types.
Fast2SMS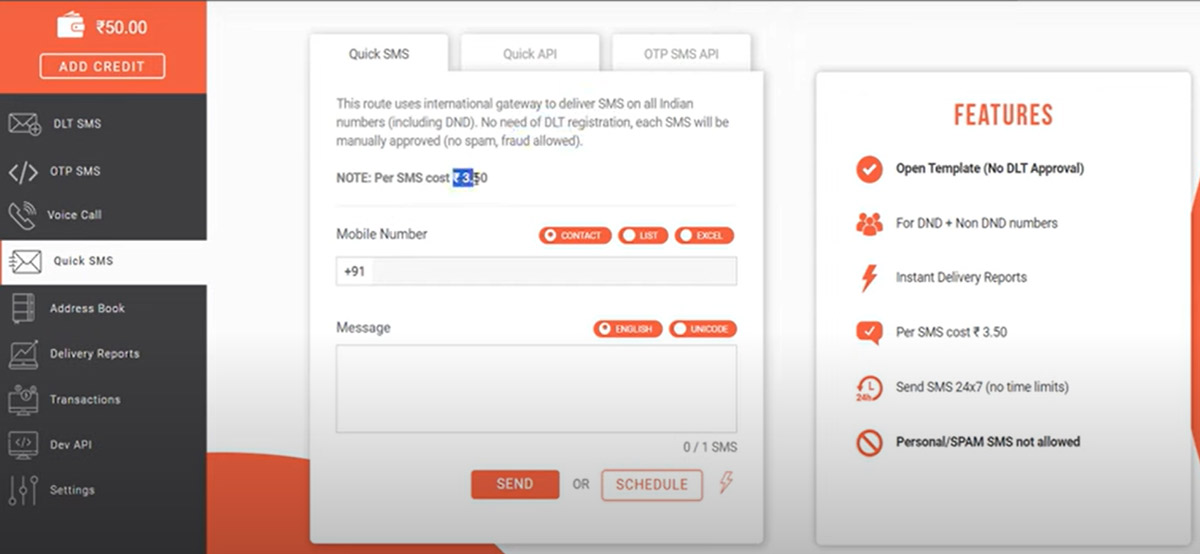 Fast2SMS is a versatile bulk SMS platform that enables businesses to send DLT SMS, OTP SMS, API SMS, voice calls, and Quick SMS with or without DLT registration. It's a cost-effective, user-friendly solution designed specifically for India.
Key features
Ensure TRAI compliance with DLT sender IDs and templates.
Send DLT-compliant SMS via API.
Send notifications quickly and effectively.
Bulk SMS without DLT registration, with human consent.
Various types of provided bulk SMS services.
Pros
Easy interface and robust technology.
Trusted by millions of users for bulk SMS needs.
Low wallet balance starting from ₹10.
Suitable for startups looking to grow gradually.
Cons
SMS has limited characters for detailed info.
Complying with SMS regulations can be complex.
JookSMS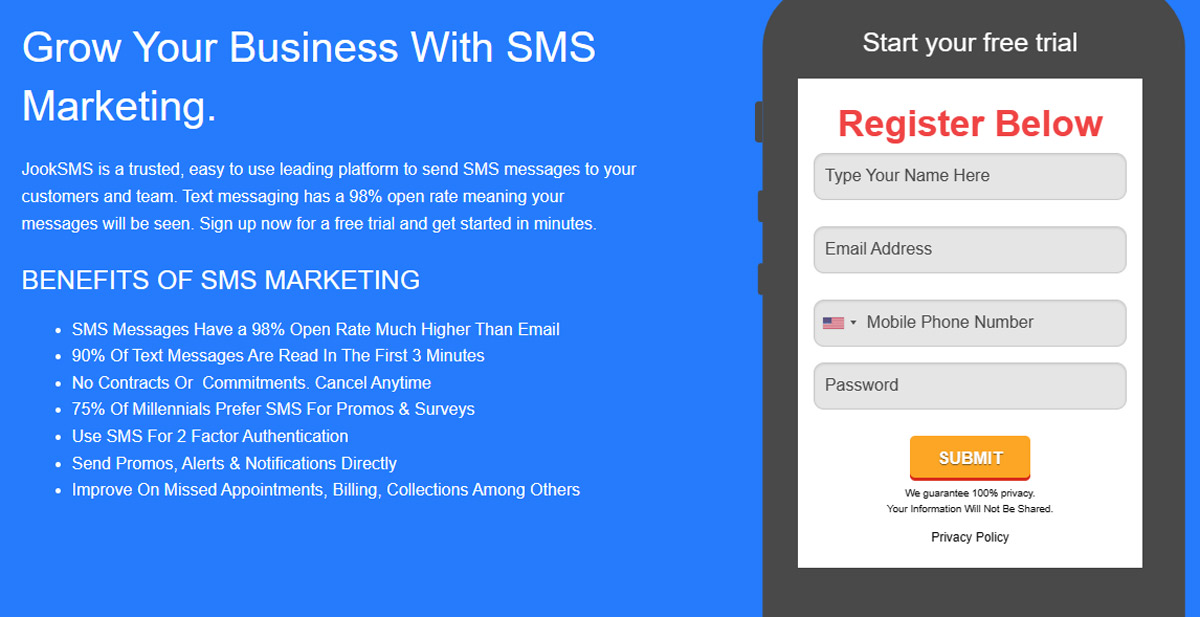 JookSMS, a well-known SMS marketing platform, enables businesses to communicate effectively with customers and team members using SMS messages. With a remarkable 98% open rate and the ability to send messages in only a few minutes, it's a useful tool for boosting interaction and communication.
Key Features
SMS boasts a 98% open rate, surpassing email, and 90% of texts are read within 3 minutes.
JookSMS offers flexibility without obligations with 2-factor authentication.
Promos and Alerts: Instantly notify with promos and alerts.
Boost Efficiency: Optimize appointments, billing, and collections.
Seamlessly integrate JookSMS with your app or website, and you can also monitor success by using short links for SMS marketing analytics.
Pricing
JookSMS has three plans Prepaid, Basic and Gold. Prepaid starts from $0.026 per SMS, basic costs $25 and gold is for $50.
User Review
SimpleTexting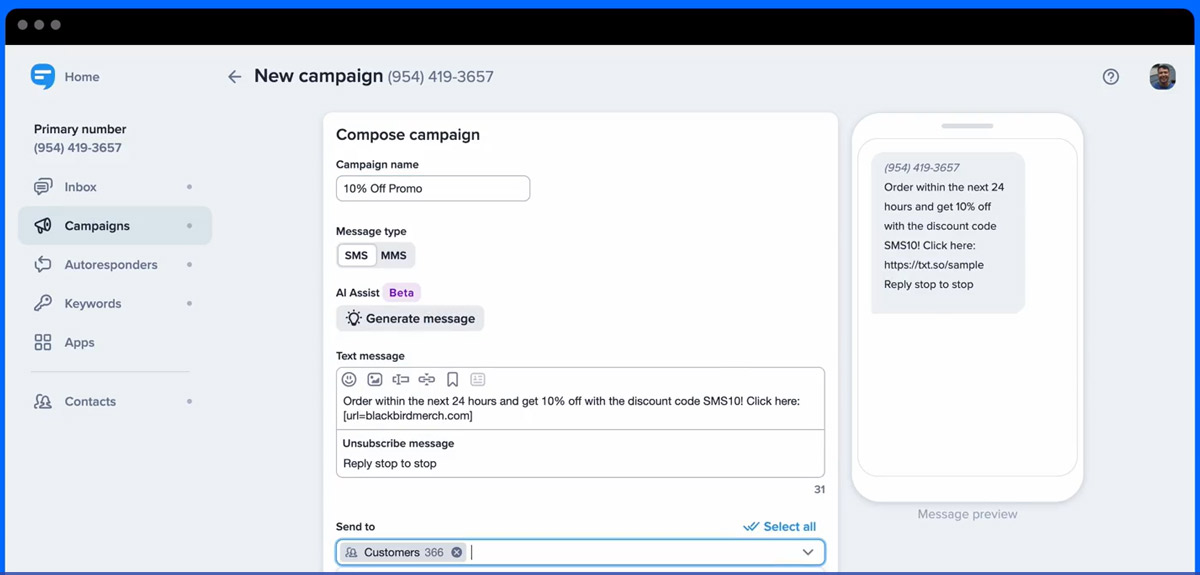 A flexible SMS marketing platform called SimpleTexting was created to support small businesses in improving communication and engagement. It enables users to conduct tailored SMS marketing campaigns and make two-way connections with clients, thanks to a 98% open rate.
Key features:
Two-Way Conversation: Enhance engagement with two-way messaging.
Automation: Create automated welcome, out-of-office, and behavior-based texts.
Permission-Based Marketing: Prioritizes permission and accessible unsubscribing for compliance.
Integration: 1,000+ connectors, including MailChimp, Slack, and Zapier.
Exceptional Customer Service: Praises user-friendly platform, affordability, and quick support.
Pros
Excellent customer support.
Intuitive interface.
Cons
Pricing confusion, leading to overuse.
Pricing
SimpleTexting plans depend on the no. of text you want to send in a month and type of number you want to opt for whether local number, tollfree or desiccated short code. Starting plan for 500 texts monthly with a local number starts at $39 per month.
User Reviews
" Triple threat — great product, great features, great price."
Brevo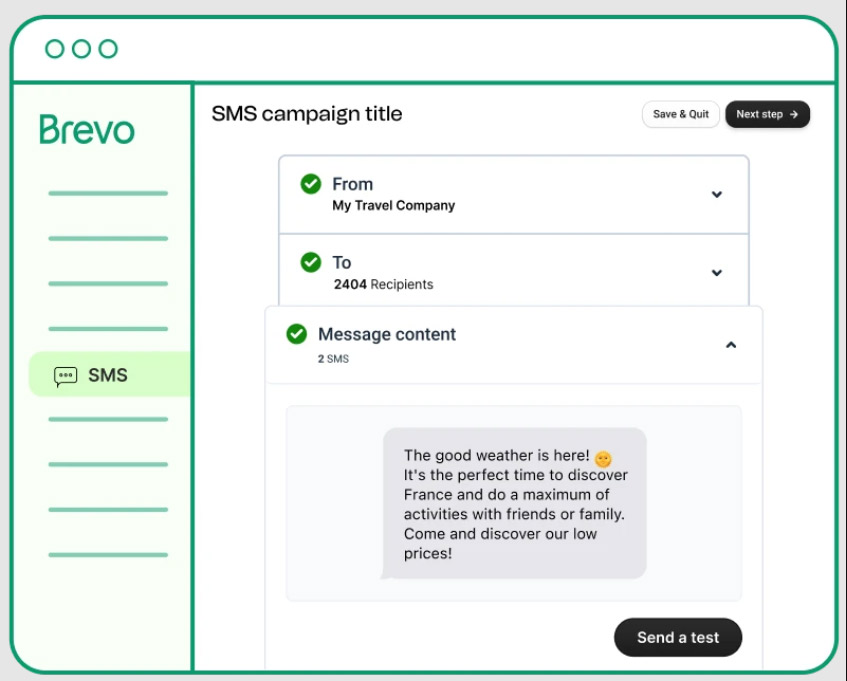 Brevo is a feature-rich CRM program that provides businesses with marketing automation solutions. Over 500,000 businesses worldwide trust it, enabling users to develop and manage marketing campaigns utilizing Email, SMS, WhatsApp, and chat.
Key Features
Broad Reach: Brevo connects via chat, email, SMS, and WhatsApp.
Campaign Management: Brevo fosters lasting client relationships.
Real-time Chat Tools: Custom chat on Instagram, WhatsApp, and more.
Transactional Email: Reliable 99% delivery rate email API.
Customer Testimonials: Praised for informing consumers and email delivery.
Pros
Simple and easy to use.
Great email builder and template customization.
SMS and WhatsApp marketing support.
Good range of automation and integrations.
Free tier.
Cons
Limited landing pages.
Some features use credits and cost extra.
Occasionally lethargic loading.
Some finicky data importing.
Pricing
Brevo provides free as well as paid options.
User Reviews
Textlocal
Textlocal is a comprehensive sms blasting software that makes text marketing easy and gives businesses the tools they need to sharpen their communication strategies. With over 165,000 satisfied customers, it provides cutting-edge digital communication channels, including RCS, Apple Business Chat, and WhatsApp Business.
Key Features
WhatsApp Business: Securely reached 1.5 billion people in 180 nations.
Apple Business Chat: Connect with iPhone, iPad, iMac, and Apple Watch users easily.
Managed Services: Outsourcing options for specialized SMS solutions.
API Integration: Flexible SMS API for various applications.
Email to SMS: Send and receive bulk SMS through email clients like Outlook and Gmail.
Pros
Scalable bulk SMS solution.
Offers various SMS packages suitable for business needs.
Cost-effective mass texting solution.
Excellent, easy-to-use interface.
Supportive helpdesk team.
No reported dislikes, indicating overall satisfaction with the service.
Cons
Initial training is required to understand its functioning.
Pricing
You can start messaging for free with ten messages.
User Review
Trumpia
With automation and customization features to enhance the subscriber experience, Trumpia is a top automated texting platform that goes beyond bulk messaging.
Key Features
Automation based on subscriber data and responses
Customizable workflows for automation
High response rates and revenue growth
Multichannel campaigns (SMS, MMS, email, voice)
Advanced lifecycle engagement automation
Pros
Intuitive UI and pleasant sales experience.
Outstanding support team
Cons
Issues with text campaign delivery and tracking.
Pricing
Plan starts from $94/month for 3,000 SMS messages.
User Reviews
Sendpulse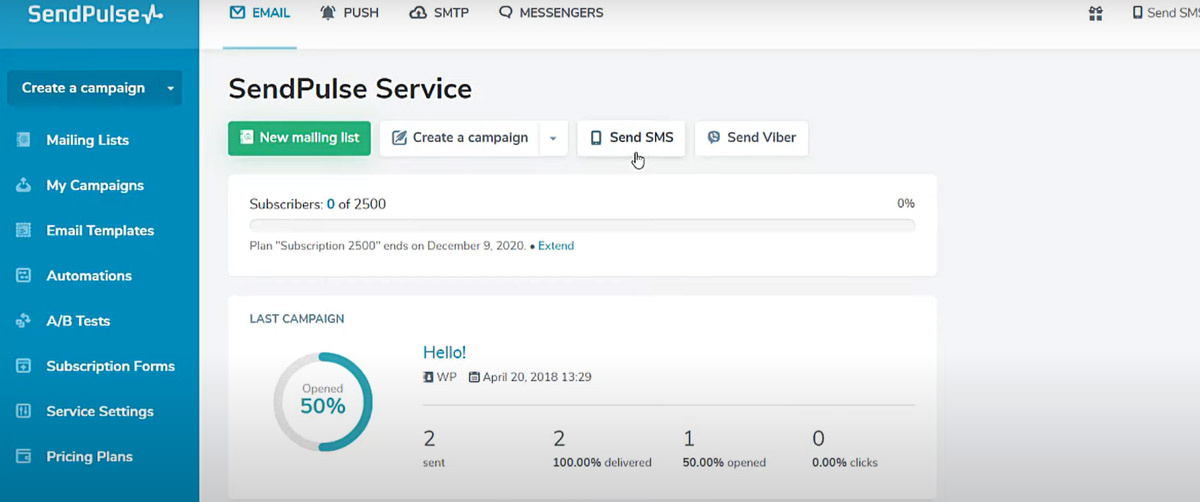 The complete bulk SMS platform Sendpulse provides multichannel marketing, automation, customized campaigns, and more. Users may deliver campaigns via SMS, email, online push, and chatbots, enabling seamless consumer communication.
Key Features
Bulk SMS campaigns with 1,000+ mobile operators in 200+ countries.
Personalized campaigns with audience segmentation and variable messages.
Integration with CRM, CMS, and eCommerce systems via API.
Automation for balance replenishment, birthday discounts, and order updates.
Multichannel marketing through email, web push, and chatbot campaigns.
Visual builder for SMS campaigns and quick delivery.
Pros
Excellent for delivering grand communication with excellent results.
Super-easy to use, fast and great customer support, and affordable.
Cons
Lack of protocol for handling fraud concerns.
Pricing
Pricing varies according to country. They have mentioned price per SMS for each country.
User Reviews
Conclusion
In conclusion, selecting the best bulk messaging platform is more than just about finding a technology; it's also about finding a strategic asset that can transform your communication strategies.
The right tool may make all the difference in a world where keeping connected is essential. It expands your reach, guarantees compliance, and simplifies your messaging.
Thus, In the customer-centric market, choosing the top tool is a must, not simply a choice. Your decision will enable your company to engage customers, inform them, and prosper, putting you on the road to successful and effective communication.
Want to see what Ozonetel can do for your company? Sign up today for a free 21-day trial.