11 Mobile Marketing Strategies for Effective Consumer Engagement in India
11 Mobile Marketing Strategies for Effective Consumer Engagement in India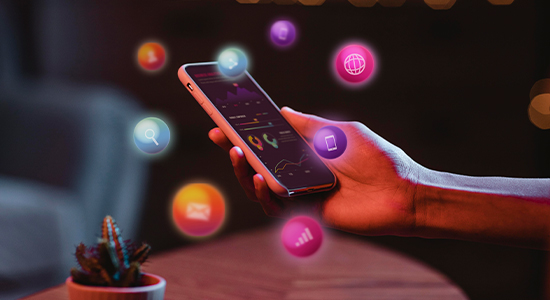 In a world, where smartphones have become an integral part of our daily lives, mobile marketing has emerged as a game-changer for businesses that want to engage consumers effectively.
These data points highlight how mobile devices have now become an important initial touchpoint for consumer engagement, underscoring why businesses must craft a mobile-first marketing strategy. With India boasting one of the world's largest and fastest-growing smartphone user bases, mobile marketing presents a golden opportunity for businesses to connect with their target audience in a personalized and impactful way.
In this article, we will explore 11 ingenious mobile marketing strategies that are tailored to the Indian market, designed to foster consumer engagement and drive business success.
1. Personalized SMS Campaigns
In a country where SMS remains a popular and cost-effective communication tool, personalized SMS campaigns can be a powerful way to connect with mass markets. You can offer exclusive discounts, product updates, and personalized recommendations. Craft messages that resonate with your audience and leverage technology to segment your audiences and personalize bulk SMS campaigns, creating a sense of exclusivity and urgency.
Example of an Effective SMS Campaign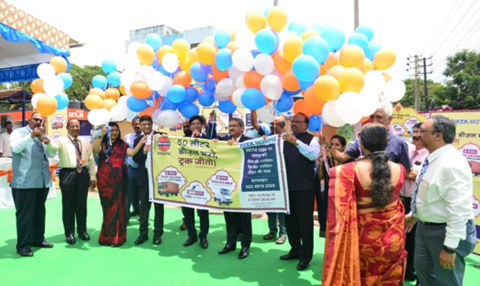 Indian Oil ran a campaign for truck drivers: "Diesel Bharo Truck Jeeto" campaign. The drivers had to share their diesel bill via SMS for a chance to win prizes. The campaign garnered 3.5 million messages in 90 days, enhancing brand awareness & promoting printed fuel bills, leading to a significant sales surge.
2. Missed Calls
Use the power of Missed Calls to drive efficient and engaging marketing campaigns. This budget-friendly strategy enables number tracking, lead generation, and offers incentives to prospects, ensuring effective customer engagement.
Example of an Effective Missed Call Campaign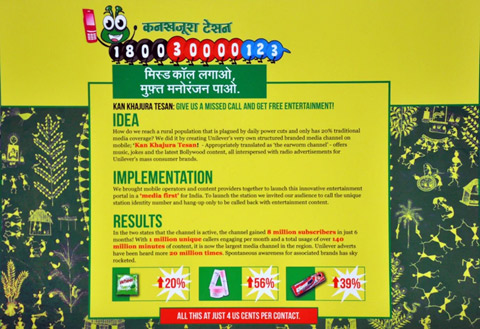 Powered by Ozonetel, Hindustan Unilever Limited ran the successful and awards-winning "KAN KHAJURA TESAN" campaign. It targeted consumers in media-dark remote villages and tier 3 towns, making 450 million ad impressions using missed calls and content being delivered over an FM radio-like platform.
3. WhatsApp Business
Given the widespread use of WhatsApp in India, creating a WhatsApp Business profile can be a game-changer for customer engagement. Use WhatsApp to provide customer support, share order updates, and respond to queries in real-time. You can also use broadcast lists to send out promotions and announcements to a wide audience, creating a direct line of communication with your customers.
Example of an Effective WhatsApp Campaign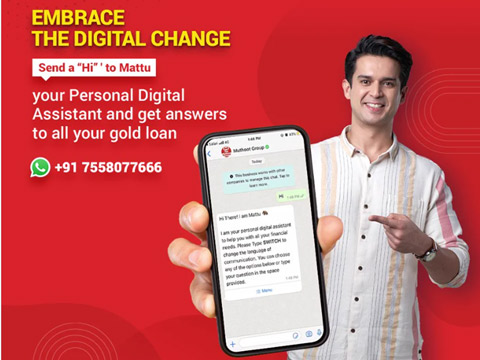 Source
The Muthoot Group leverages Ozonetel's CCaaS Platform on WhatsApp to diversify into gold ornaments business, while keeping inventory costs to the minimum. They deployed:
Intelligent WhatsApp Product catalog
Conversational shopping experience
Superlative workflow & customization options
The solution became a part of Muthoot's go-to-market strategy as it effortlessly reached out to customers across the country.
4. Video Content for Mobile Platforms
Video content has become a dominant force in mobile marketing. Platforms like Instagram Reels and TikTok are immensely popular among Indian users. Create short, engaging videos that showcase your products, share user testimonials, or provide useful tips. These videos can capture attention quickly and leave a lasting impact.
Example of an Effective Video Campaigns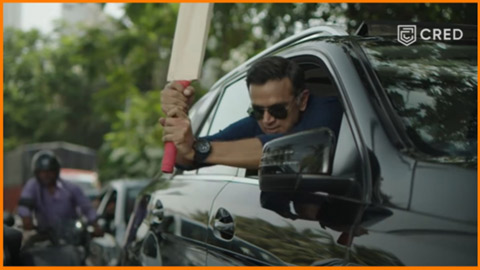 Cred's advertisement featuring cricketer Rahul Dravid losing his cool in Bengaluru traffic had mass appeal, and was highly relatable, and shareable. No wonder it garnered over six million views, sparking conversations across India's most popular social media handles (the cricketing world) around anecdotes and stories around Rahul's temperament.
5. Mobile-Optimized Websites
As more Indians access the internet through mobile devices, having a mobile-optimized website is now table stakes. Ensure that your website is responsive, easy to navigate, and offers a seamless browsing experience on smartphones and tablets. A user-friendly mobile website can significantly enhance consumer engagement and encourage longer visits.
Example of an Effective Mobile Optimized Website Campaigns

Source: Flipkart
Indian e-commerce platform Flipkart has an intuitive and user-friendly interface which adapts to different screen sizes, loads quickly, and offers simple and clear navigation. Flipkart's mobile site prioritizes speed and ease, featuring a quick-loading homepage highlighting tailored suggestions, trending offers, and popular categories, all designed for your convenience.  Their website also has a user-friendly interface, with a hamburger menu, a voice search option, and a cart icon
6. Interactive Mobile Apps
Developing a dedicated mobile app for your brand can open a world of possibilities for consumer engagement. Create an app that not only showcases your products but also offers interactive features such as loyalty programs, personalized recommendations, and in-app rewards. The convenience of a mobile app can encourage users to engage with your brand regularly.
Example of an Effective Mobile Application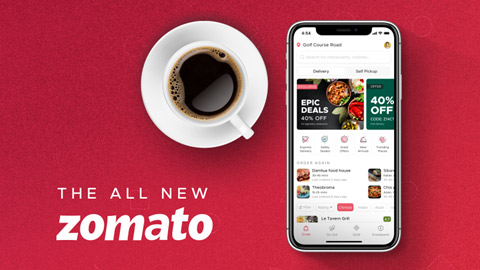 Source: Zomato
Zomato, a food delivery app, boasts of a highly interactive mobile application offering users features like personalization, feedback, social sharing, and notifications. The app lets users rate and review restaurants, dishes, and delivery partners. It also handles order feedback and issues. The app also has a gamification aspect and offers discounts and deals through Zomato Pro and earn redeemable Zomato Credits,
7. Mobile-First Email Marketing
Crafting mobile-responsive email campaigns is essential to capture the attention of Indian consumers who frequently check their emails on their smartphones. Design visually appealing emails with concise subject lines, engaging visuals, and clear call-to-action buttons. Personalize the content based on consumer preferences to increase open rates and click-through rates.
Example of An Effective Mobile-first email marketing Campaign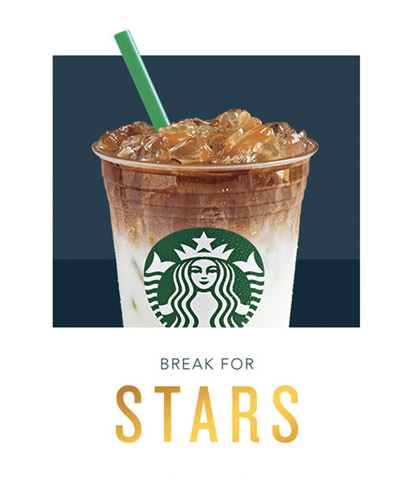 Starbucks uses mobile-first email marketing to promote its loyalty program, rewards, and coupons. The emails are visually appealing, informative, interactive with GIFs, countdown timers, and fun games. The emails are also linked to the Starbucks app, where users can redeem offers, use coupons and track their progress.
8. QR Code Integration
Leverage QR codes to create interactive and engaging experiences for consumers. Incorporate QR codes into your marketing materials, allowing users to scan and access exclusive content, discounts, or promotions. This seamless integration of offline and online interactions can pique curiosity and drive engagement.
Example of an Effective QR Code Campaign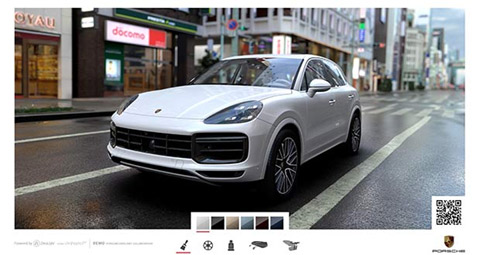 At the 2018 Digital Signage Expo, Porsche unveiled an engaging experience for visitors. Attendees could personalize the 2019 Porsche Cayenne Turbo and interact with it by scanning a QR Code. This innovative approach showcased Porsche's commitment to blending technology and luxury seamlessly, leaving a lasting impression on visitors.
9. Location-Based Marketing
India's diverse geography makes location-based marketing a potent strategy. Utilize geolocation technology to send personalized offers and notifications to users when they are in proximity to your physical store or a specific location. This real-time approach can entice users to visit your store and make a purchase.
Example of Effective Location-based Marketing

VLCC, a beauty and wellness store, provides discounts and deals to customers using location-based mobile marketing. With a smart location-based approach, the store sends push notifications to app users near their stores. This boosted in-store visits and shopping engagement.
10. Social Media Engagement
Social media platforms like Facebook, Instagram, and Twitter are highly popular in India. Create engaging content such as polls, contests, and challenges that encourage user participation. Encourage users to share their experiences with your brand, fostering a sense of community and driving organic engagement.
Example of an Effective Social Media Campaign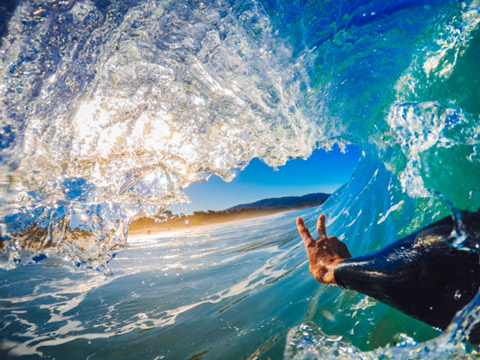 GoPro connects with users by sharing their real-life adventures on social media. Their "Photo of the Day" series on Instagram showcases incredible photos taken during extreme sports, earning lots of likes from their community.
11. Gamification for Interaction
Gamification is a creative way to boost engagement. Develop mobile games or interactive quizzes that are related to your products or services. By offering rewards, points, or discounts for participation, you can incentivize consumers to interact with your brand and products.
Example of an Effective Gaimification Campaign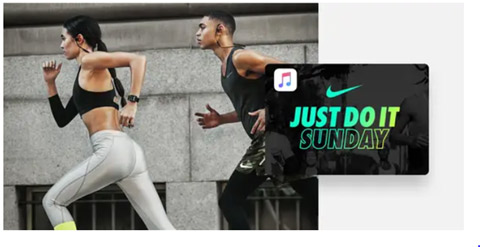 Source: nike.com
Nike Run Club is a mobile app that uses games to inspire users to run and track progress. It gives badges, trophies, challenges, and personal feedback, while also collects valuable data about the users' preferences and behaviors.
In Conclusion
As the mobile revolution continues to reshape the way Indians access information and interact with brands, businesses must embrace ingenious mobile marketing strategies to stay relevant and competitive.
The 11 strategies outlined in this article provide a roadmap for effective consumer engagement in the Indian market. By leveraging the power of personalized SMS campaigns, mobile-optimized websites, interactive mobile apps, WhatsApp Business, location-based marketing, and more, businesses can forge meaningful connections with consumers, drive brand loyalty, and ultimately achieve their marketing objectives.
The key lies in understanding the unique preferences and behaviours of the Indian audience and tailoring your mobile marketing efforts to provide value, convenience, and memorable experiences. As the mobile landscape evolves, these strategies will continue to evolve as well, providing a dynamic framework for businesses to engage and succeed in the ever-evolving Indian market.
Frequently Asked Questions
Mobile Marketing Strategy involves the strategic planning and execution of promotional efforts specifically tailored for mobile devices. It encompasses various techniques such as SMS marketing, mobile apps, mobile-friendly websites, and location-based targeting to reach and engage with the mobile audience effectively.
Mobile Customer Engagement refers to the active involvement and interaction between businesses and their customers through mobile platforms. It goes beyond just delivering messages and involves fostering relationships, providing value, and creating positive experiences that resonate with users on their mobile devices.