Workforce Management in the Call Center
Workforce Management in the Call Center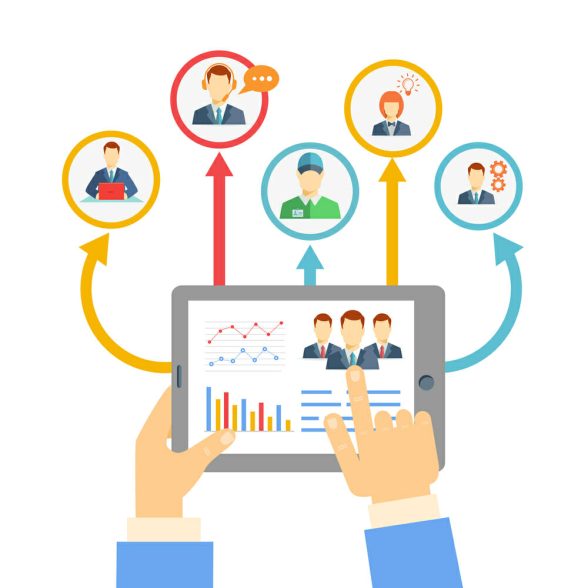 Call volumes constantly fluctuate. Staff doesn't always turn up for work. But your customer doesn't know that: They still want the phone answered fast!
You need to keep the show running smoothly. You need to predict and plan—sometimes on the fly—for using your staff efficiently. You don't want staff idling away time, nor do you want them to be overworked. You juggle shifts, skills, overtimes, and breaks to ensure customer experience never suffers. This is workforce management.
What are the basics of call center workforce management?
Your contact center software has many tools to help you manage your workforce better. But when complexity increases, you may need to purchase a workforce management tool. We explore inbuilt contact center tools, customized tools you can build on your contact center platform, and integrations with workforce management software like Calabrio or Monet.
Workforce Management for your call center means four things:
Planning how many agents you need per shift. Your call center doesn't need the same number of agents throughout the day or the week. You need to plan your agents' shifts based on expected call volumes.
Ensuring you meet your service level targets. Your service level is a goal you define for yourself. It states what percentage of calls you will answer within a stipulated time. E.g. 80% calls will be answered within 20 seconds. Meeting this service level means meeting those goals. In other words, it means ensuring you don't keep your callers waiting.
Optimizing your workforce as per adherence. Every day, depending on how many staff actually turn up for work, you need to plan breaks and/or reschedule agents from other skills and shifts—to meet your target service levels.
Rescheduling as per actual call volumes. Sometimes call volumes don't match expectations. You need to reschedule your forecasts based on real-time data and reorganize your workforce accordingly.
In this article, we will explore:
3 call center reports for managing workforce better
1. Use call volume reports to plan and forecast.
When call volumes are high, you need more agents. When call volumes are low, you need fewer agents. Workforce management software uses your contact center data to forecast call volumes and plan shifts accordingly. If you don't have a workforce management software, use your contact center reports. Go to the reports section, and view your call volumes per day, per week and per month. Use this data to recognize trends of higher call volumes during certain hours, and certain days. And then plan the number of agents per shift accordingly.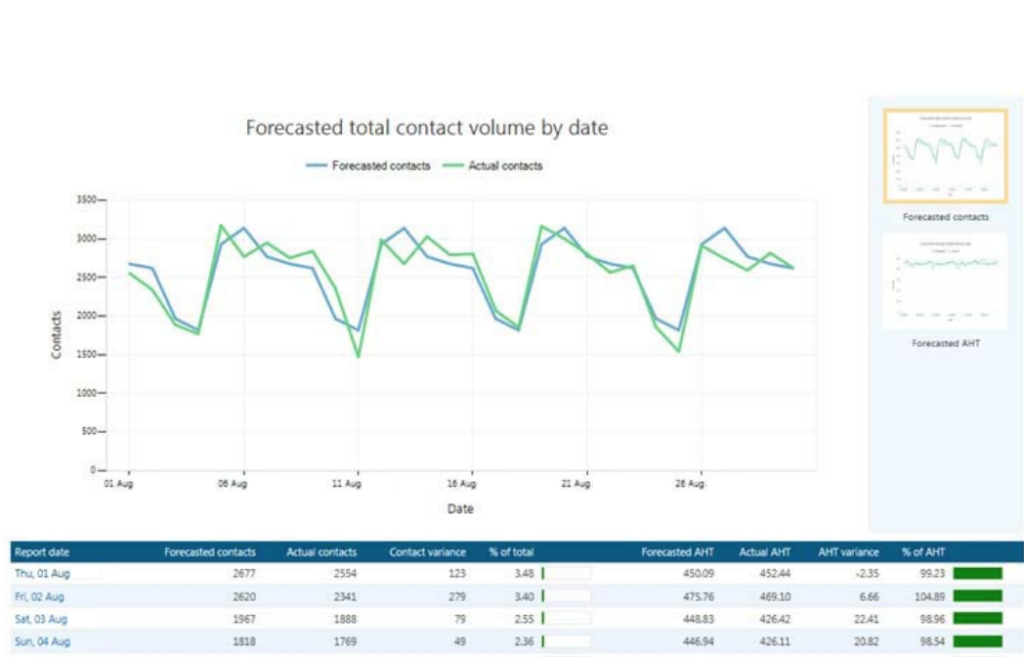 2. Use real-time dashboards to ensure roster adherence.
Now you have created your agent rosters based on call volume, how will you know about adherence? When agents are absent or late, it can spoil your plans to meet expected call volumes.  Real-time dashboards are the key. These dashboards give you a real-time view of how many agents are logged in, how many are busy with calls or After-Call Work, and how many are on breaks. This doesn't just help you "mark attendance", it also gives you a head start on preparing to meet call volumes.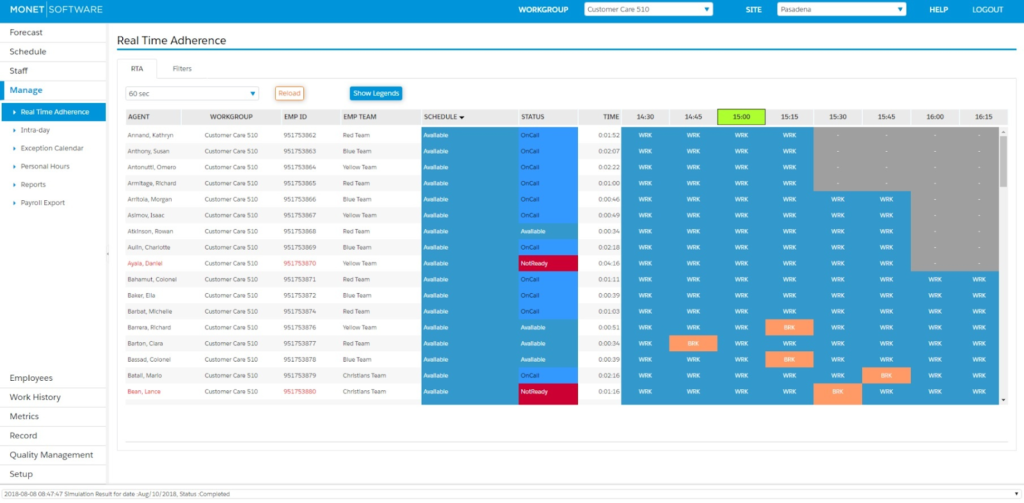 Image credits: Monet software
A best practice to follow is to check your dashboard about 5 minutes after your shift begins. You can import the data into an Excel sheet to roster your agents. Team leads can call and confirm if an agent is absent or is just late for work. If your absenteeism is unusually high, or call volumes are higher that day, reschedule agents from other skills, or make calls to agents from other shifts, and offer them overtime.
3. Real-time reports help keep a pulse on service level adherence.
Meeting service level goals need constant monitoring. This means that even if all your staff does turn up for work, you still can't relax. Because, what if today average handle times ran just a little bit higher than usual? Or call volumes were slightly higher than expected? When you run a tight unit and must answer calls in seconds, these extra minutes add up. You may need to reschedule your agents breaks to accommodate for the extra time. If you are still falling short of targets, you may need to get a floor supervisor, or agents from another skill or shift— to pitch in. To keep an eye on your Service Level Targets monitor your call volumes, average handle times, call queues in real time on your real-time agent monitoring dashboard.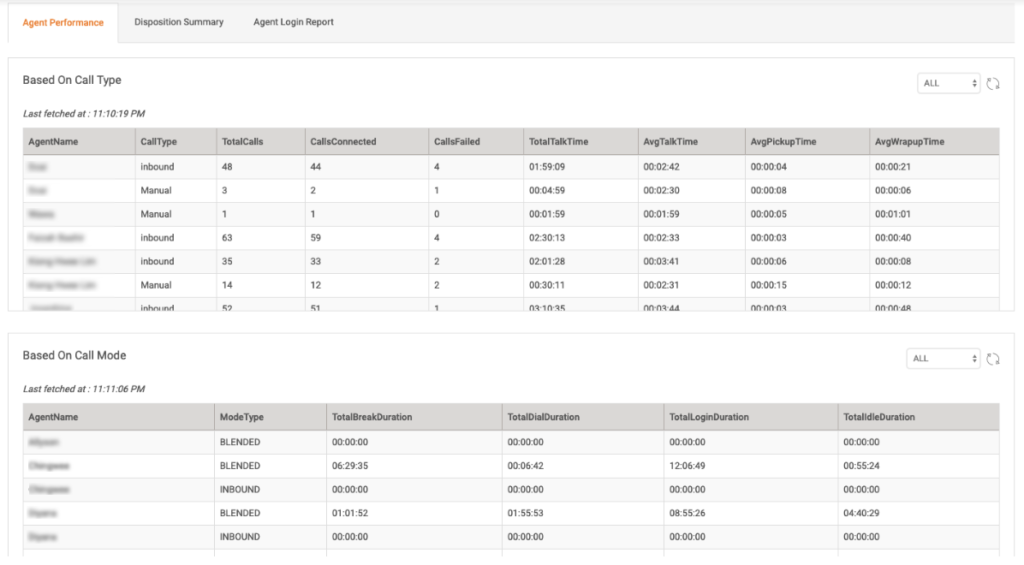 2 Customized call center tools for managing workforce better
As your agents increase, the KOOKOO platform allows you to stretch your call center solution's abilities. You can create customized API's based on your specific requirement. These are some customized tools you can add when your workforce grows above 50 agents.
Idle agent alert.
As some of our clients scaled up, they found that 1-2% agents would log in but not attend calls. Sometimes these were agents trying to game the system. At other times, it was because they weren't reporting a system breakdown on time. Since the floor manager's dashboard extended to 1-2 pages, by the time they found this idle agent, 20 -30 precious minutes would be lost. The "Idle Agent Alert" allowed them to reduce these incidents. Whenever an agent is idle for more than a predefined amount of time, the system moves the agent name to the top of the supervisor's dashboard. The Supervisor is immediately able to resolve the issue.
Workforce Management Dashboard
When your operations scale up, and you have multiple skills—a Workforce Management Dashboard can help you stay on top of things. The dashboard gives you a real-time, overview of: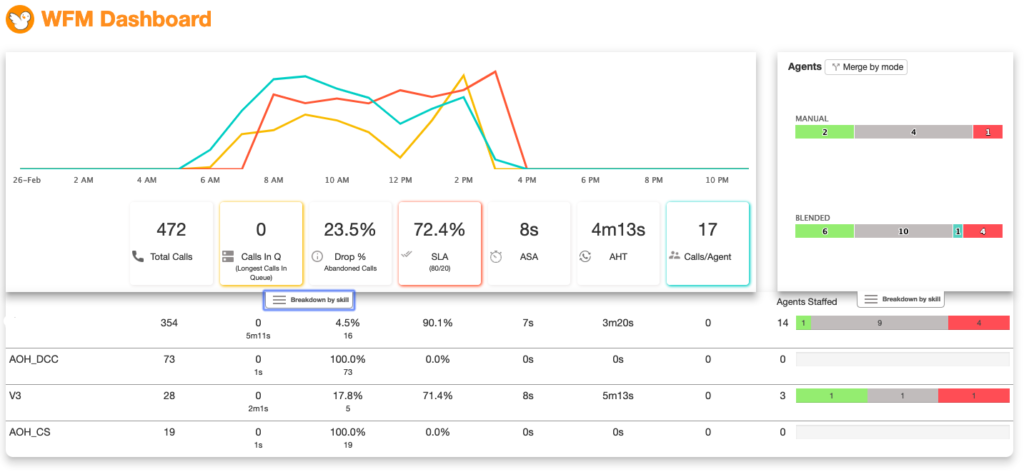 In our above workforce management dashboard, it's easy to see which skills you can reassign agents
If a service level in any skill starts lagging, you simply re-assign agents to ensure top performance across skills.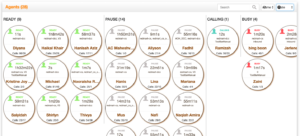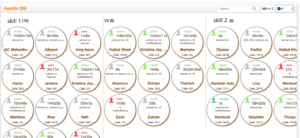 6 Advantages of a workforce management software integration
With a workforce management software, certain manual steps can be automated. Here are some advantages.
Scientific and quick forecasting. Based on call volumes, the WFM software scientifically schedules your agents.
Adherence is calculated automatically.
Quick re-calculation based on adherence. Based on actual adherence, the WFM software quickly calculates shortfall in agents.
It automatically optimizes breaks to make up for the shortfall in agents or to handle unexpected high call volumes.
Can convert estimated shortfalls in the next shift to overtime, and place requests to agents. When overtime is accepted it stops relaying the message.
Agent requests can be placed to the supervisor via the dashboard. This saves time usually wasted by supervisors manually updating data from email or verbal requests. It can be used to prevent understaffing, by giving overview of declined/accepted leave.
Essential WFM Software Tools
 
Description
Mandatory
Nice to Have
Agent scheduling
Let's you generate staffing schedules for all communications types and skills including agent availability, break times, emergency meetings/training, holidays and SLA levels
✓
 
Real Time Adherence
Tracks and monitors schedule adherence. You can search by Work Group, Skill Team, or Employee Team.
Agents out of adherence from the schedule are shown in Red and % adherence is shown against each agent in a report.
✓
 
Exception planning
Handling of exceptions like agent absence, time off etc
 
✓
Agent / Supervisor portal
Handling of exceptions like agent absence, time off etc
Agent / Supervisor portal. Supervisors can approve/decline and track agent requests — in real time. Requests are monitored and inconsistent behavior such as turning up sick after their vacation days — will be declined or alert the supervisor. Supervisor requests to agents for schedule changes can also be carried out here.
✓
 
Performance management
Dashboard for call data (Abandoned rate, SLA % etc. agents individual performance compared to SLA, Avg. ACW, AHT times
Can be filtered on skill, supervisor groups or agents
✓
 
Good WFM software recommendation includes: Calabrio, Monetsoftware and Envision.
Integrating your WFM with your contact center software
The most critical aspect of workforce management integration is real-time data. How real-time is the data that your contact center can give you WFM?  If the data is being pushed into the WFM only every 15 minutes, then your WFM is lagging that much in its predictions. I recommend that you ensure your contact center pushes the data every 10 seconds. This is almost real time and gives your Workforce Management Software much higher authority.
Related Resources
There are other aspects to workforce management in a call center that affect both customer experience and agent efficiency. These are determined when you set up your contact center, and include:
Creating skills for better CX and maximum efficiency. (Read: How to setup skills)
Routing call for maximum efficiency.( Read: Call routing-the logical way to manage your workforce)
In conclusion
Workforce management is critical for a smoothly functioning customer support setup. We recommend contact centers with larger than 50 agents to use our workforce management dashboard. And as your call center scales up using a good workforce management integration.  It's all you need to be a "smooth operator"
Want Call Center tools mentioned in this article?

In case you are interested in our workforce management dashboard or a robust contact center solution with multiple skill and campaign features as well as excellent WFM software integration, contact us here.