Why your live chat needs voice support for better CX
Why your live chat needs voice support for better CX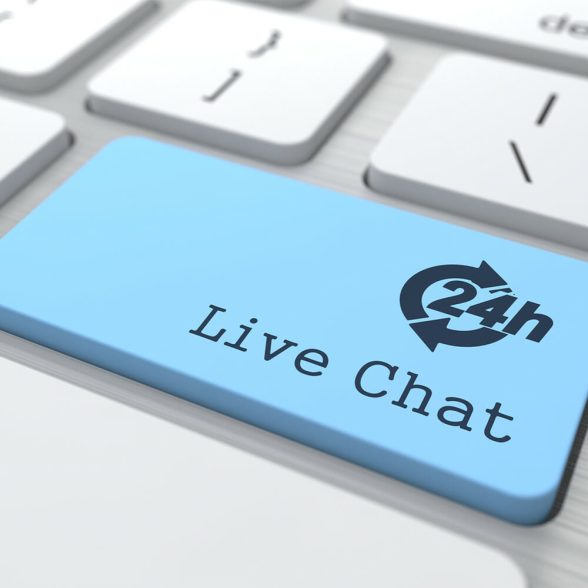 What a story of a failed burger order tells us about good customer service.
Building a great customer experience is a never-ending quest. You just finish deploying one new technology, and a user story pops up to show how it was simply not enough. Your live chat window is one such technology: Customers and or web visitors use chat very effectively on websites or apps as the fastest way to contact a customer service or sales team. But a recent customer story I stumbled upon on Twitter, illustrates its shortcomings. 
Can a "click to call" functionality combine with your chat window to make it doubly effective? We think it can.
Picture this.
It's a Saturday night and four teenaged kids (Aargh, sleepovers!) are hungrier than usual. You order from a nearby burger chain using a popular app. And wait for the food to arrive.
Two hours later, you're still waiting.
You tried chatting with the customer service using the app, wanting to know your order status but you're only getting conflicting responses and requests to wait a little longer. You want to speak to a customer service executive. But you don't have that option. And at the end of a long wait, no burgers either ?
I watched this story unfold on Twitter. The frustrated customer (let's call him Mr.X) never received his order and ended up cooking for the kids that night. I couldn't help thinking about how frustrating his situation was and how it could have been handled better.
In this article, we will explore:
When should chat be escalated to voice?
For a customer, there is nothing more annoying than having a problem with a product or service and not being able to speak to someone who can solve it. Here is when we think chat works, and when it should escalate to voice:
Using chat: When its a one or two-sentence query, we think a chat window works better:
Hey, my order is delayed, what happened?
In this case, chat is so much faster—the customer skips dialing a number, listening to an IVR, waiting in the queue, greeting someone, and then explaining their problem. Since they're not on hold, they don't even mind when you take a minute or two to respond to their query:
Really sorry for the delay, let me just call the restaurant and find out.
Sure, no problem.
Escalating to voice: But when things go wrong, chat loses its advantage fast. In the case illustrated above, the customer's frustration increased, so did his average sentence length. This would have been the ideal time to switch to voice. It isn't surprising that at one point he even asked the agent if its possible to call him. But the agent couldn't.
In most live chats, it's a long drawn out process to switch from chat to calls.
In complex scenarios, the customer just wants to ensure someone is listening, often literally. We've designed the KIA widget for cases just like this.
Here are 4 ways we think you can use it to design a better customer experience:
Let agents initiate calls mid-conversation.
Use KIA. The KOOKOO Interactive assistant widget makes it possible to escalate any chat to call. The call can be initiated by the agent or the customer. (it is also possible to initiate a chat during a voice call, but more on that later)
With KIA, call and chat options are available simultaneously.
Prioritize escalationsIf your customer is switching from voice to chat, it's likely that they're already frustrated. Since KIA is a part of a contact center solution, you can use features like Dynamic Queue Reprioritization to ensure that their call gets bumped to the very top of your call queue, so the frustrated customer doesn't have to wait to be attended to. You can also use features like a sticky agent to ensure they speak to the same agent they have dealt with earlier.
Facilitate calls to the third party
Is there any third party involvement that is needed to resolve your customer's issue? In the case of the frustrated customer waiting for his meal, the agent could connect him directly to the restaurant. The transparency could prevent mistrust. 
Connecting to a third party can prevent these misunderstandings
Use chat and voice to complement each other.
Chat and voice can complement each other. During a voice interaction, a chat window proves useful whenever it's easier to type something rather than spell it over a phone call.
For example, email ids are often personal, sometimes embarrassing, and almost always easier to type than tell over a call. Similarly, addresses, order numbers, and even names are often easier to convey over a chat than a call. With KIA, a web visitor, customer or app user may initially call. But the widget allows them to open a simultaneous chat window anytime during the call.
The KIA app has a range of features that ensure that the customer is heard in a way that he or she wants. The customer wants the agent to call while chatting? Possible. The customer wants to chat while on a call? Also possible. In fact, KIA is the only widget to support simultaneous voice +chat. Contact us now to learn more about this omnichannel widget for your app, Shopify store or website. Or keep following us, for more end-user stories.