Why your contact center needs to integrate Facebook Messaging
Why your contact center needs to integrate Facebook Messaging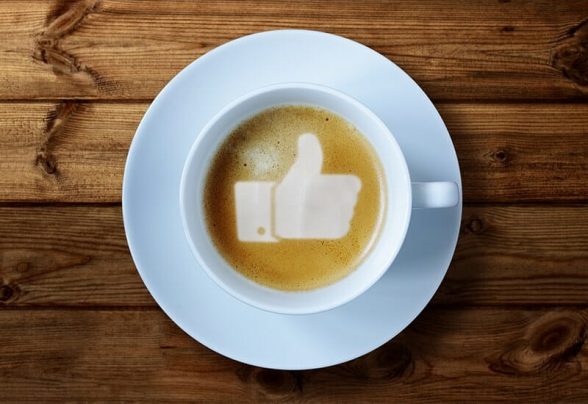 We've said this before, and we'll say it again: Customer support must, must, absolutely must be omnichannel. Contact centers need to embrace more and more mediums of communication. With over 2.23 billion active users (Q2 2018, Source: Facebook), Facebook is definitely not a medium you can ignore. (That's probably why over 60 billion businesses maintain Facebook pages.)
So how can you converse better with your Facebook followers? Facebook Messaging is the obvious answer. The not-so-obvious answer is that you need to integrate this messaging with your contact center for a stellar customer experience.
In this article, we will explore:
What are the Advantages of Facebook Messaging?
There is good reason to invest in messaging. According to a "Facebook Messaging Survey" by Nielson, 53% people are more likely to shop with a business they can message directly.
Here is what messaging can achieve:
Provides an instant, personal, easy way for people to communicate with your business. According to comScore, Facebook is checked 8 times a day, on an average. When a Facebook user browses your page, they'll really appreciate being able to get personal attention from you in a single click.

Canadian Media Company Rogers Communications saw a 65% boost in customer satisfaction after offering support on Messenger.1

Provides Self Service. Using Facebook messenger and bots, your customer can place orders, fix appointments and get basic queries answered easily without engaging your agents. Your bots may even be able to give basic recommendations to shoppers.

Lego used this feature for a 6x return on their ad spend.2
Globe Telecom's self service bot on facebook messenger reduced call center costs by 10%.3
Of course, when your contact center is connected to the backend, human agents can take over the conversation at any time.
Supports & Encourages Purchase.Your followers can place orders via Facebook Messenger. Live agents can encourage purchases.

Marks and Spencers reported a 21% higher average order value using Messenger in sync with curated Christmas menus on their FB page.4

Drives Awareness.You can send mass announcements, create stories or provide offers & updates to all your Facebook followers. The best part? It's all interactive. Customers can query or comment instantly.

Chevrolet's campaign "Find New Roads" (2017) reached 200 million people.5

Increases Efficiency. Having your agents answer messages is extremely efficient. Unlike phone calls, agents can handle multiple Facebook queries at a time. So, diverting a percentage of your queries to messenger makes good business sense.
How to create a seamless customer experience on Facebook?
Remember, of course, that having Facebook messenger active isn't enough. You need to ensure good backend support to answer queries, and deliver support when needed.  
If you are interested in integrating facebook messenger into your contact center, or using CloudAgent to deliver Facebook Messaging support, contact us here.
Citations:
1,2,4   Facebook Messenger Success Stories

Bots greet customers and give basic self-service.
For further assistance, messenger seamlessly connects with CloudAgent, and a live human agent takes over.
Messages are routed to agents based on skills.
When all agents are busy, messages are queued up. You can easily access reports that help you assign more or less agents according to daily and weekly traffic.
Screenpops give agents basic customer information.
Reporting helps you keep tab of agent performance. Supervisors can use live barge-in anytime during a conversation.