WhatsApp Business API: A Comprehensive Overview
WhatsApp Business API: A Comprehensive Overview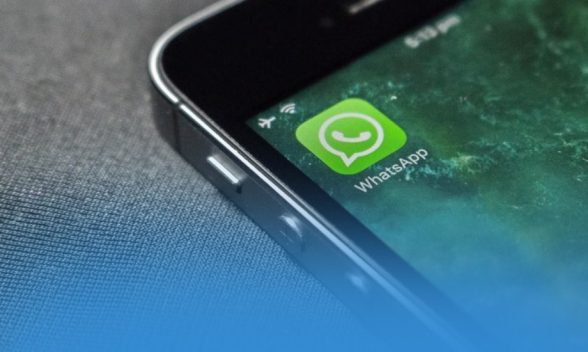 With over 2 billion users, WhatsApp is one of the most popular apps out there. Compared to the low click-through rates of SMS and emails, WhatsApp messages have over 98% message open rate and reduce cart abandonment by 35%. Given the numbers, it is not hard to understand why WhatsApp is so appealing to businesses.
But beyond the numbers, let's consider why you should use WhatsApp for your business.
WhatsApp is free, so brands save tons of money they would have otherwise spent on other communication mediums to engage customers.
Customers are already familiar with WhatsApp, making it easy for brands to engage with them.
WhatsApp is available in different languages.
The increased use of smartphones makes WhatsApp a good option for businesses to connect with customers.
WhatsApp allows up to 256 people per group so reaching more like-minded people becomes possible. 
WhatsApp has an open rate of over 90% way higher than other mediums of communication.
A mind-boggling 100 billion messages are sent on WhatsApp daily. To cater to this large market, WhatsApp has developed WhatsApp Business Platform for small businesses and WhatsApp Business API for large enterprises.
In this guide, we will cover you all the features you need to know about WhatsApp Business API, its features, and how it differs from WhatsApp Business.
Let's dive in!
In this article, we will explore:
What is WhatsApp Business API?
Key findings from a Zendesk Survey indicate that 65% expect customer service to be fast, 28% believe a broad mix of communication options is necessary for a good customer experience, and 89% believe a fast response to an initial query is crucial when deciding which company to buy from.
Moreover, meeting customers where they are and providing them with several communication options to contact the business is vital to a successful consumer retention strategy. And that's exactly what WhatsApp Business API aims to achieve.
Released by Facebook in 2018, WhatsApp Business API is a free-to-use application programming interface designed to help businesses reach a broad global audience seamlessly.
Designed especially for large enterprises, WhatsApp Business API is an advanced version of WhatsApp Business Platform offering features such as automation platform as automated customer support, message delivery tracking, and development tools for creating custom chatbots.
These features help enterprises create a more personalized experience for customers, help them better understand their customers' needs, and meet them where they are.
With WhatsApp Business API, you can:
Broadcast messages to unlimited users in one go.
Integrate with existing systems.
Get a verified green tick to confirm that your brand is authentic.
Use conversational chatbots to increase sales and customer loyalty.
Get live support on several devices.
Send personalized messages for greater conversions.
Target customers in specific geographic regions with the help of localization.
Use the analytics features to track outreach campaign performance.
How is WhatsApp Business API Different from WhatsApp Business?
Now that we have a fair idea of WhatsApp Business API, let us look at the differences between WhatsApp Business App and WhatsApp Business API in more detail.
WhatsApp Business‍
WhatsApp Business was specially released to help small businesses reach their audiences and clientele more easily. Designed to handle messages on iOS and iPhone, the app comes with a different logo and lets companies create profiles, organize contacts, and send messages in bulk. It also offers features such as quick replies, one-to-one chats, group chats, and automated messaging.
The Broadcast to list messages feature in WhatsApp Business allows merchants to send mass text messages to a large number of customers at once. However, you need to remember that you can send the broadcasts to only 256 contacts at a time and that the recipients must have their phone numbers saved to be able to receive the message.
With WhatsApp Business, you can attend to customers even during non-working hours. It comes with three types of automated messages: the 'Quick Reply' message lets you send predefined messages regarding repetitive questions, greeting messages to add a touch of personalization, welcome messages, and Away messages to respond to customers even during non-working hours.
Earlier businesses could use WhatsApp Business account only on a single phone and PC device, but after the 2022 update, small businesses can link up to 5 devices (1 phone + 4 devices) for each business number. We recommend using a dual SIM card to keep your personal WhatsApp and Business accounts separate.
Nevertheless, while the WhatsApp Business app is free to use, it is limited in capabilities when compared to the WhatsApp Business API.
WhatsApp Business API
While WhatsApp Business app is ideal for meeting the needs of small businesses, when it comes to managing hundreds of messages per day, keeping track of analytics, and ensuring timely and faster resolution of customer queries, it clearly falls short.
All this is possible with the advanced WhatsApp Business API solution that allows large enterprises to reach a global audience using the entire range of available WhatsApp API tools. In addition, business API allows enterprises to integrate their different backend systems, such as the CRM or the marketing department, with the API to get a holistic view of their customers.  
With a handy list, businesses can broadcast personalized messages to an innumerable number of contacts without worrying about a cut-off limit. Features like profile customization manage message templates allow businesses to customize the look and feel of their messages by using predefined message templates. This helps create consistent conversations with customers and makes it easier for customers to recognize messages from a business.
However, you must note that WhatsApp Business API is much more complex than the fairly simple WhatsApp Business. Unlike WhatsApp Business, merchants have to select a third-party business solution provider, and create an API account with them. To create the API account and receive notifications from the Green Tick, the business has to provide certain information that will have to be verified.
Starting in May 2022, companies can host their API directly from the Meta platform. When businesses choose to use Meta's API or WhatsApp Cloud API, they can bypass paying hosting costs. Meta handles the hosting costs, while you only pay per conversation based on the rules laid out by Meta.
Benefits of Cloud API Include:
There are also specific rules when it comes to messaging customers. First, you need to get your template messages approved by WhatsApp Business before sending them. And second, your business has to respond to customer queries within 24 hours.  
The tabular format below explains the differences between the two more succinctly.
| | |
| --- | --- |
| WhatsApp Business | WhatsApp Business API |
| Meant for small businesses | Suitable for large businesses |
| Can make both video and voice calls | Calls not possible |
| Free to use | – |
| Can be sent to a maximum of 256 contacts | Can be sent to an unlimited number of contacts |
| Limited in terms of automated messages | Offer a lot of flexibility in customizing messages |
| Available on iOS and Android | – |
| Don't need technical expertise | Need technical expertise to maintain a chatbot |
| No option to track analytics | Can track analytics and measure customer sentiment |
Software upgrades are done by Meta, and new features are available automatically.
You can register multiple phone numbers
Meta monitors the instance health, unlike on-premises API, where it is the business's responsibility to monitor the health and you can send up to 500 messages per second
Key Features of WhatsApp Business API Account
1. Chatbot
WhatsApp chatbots are automated computer programs that make use of NLPs and AI to respond to customer queries. WhatsApp Business API allows businesses to build WhatsApp chatbots sending real-time messages tailored to a customer's queries. These bots work 24/7, guiding customers even in the absence of live support and providing an overall superior experience.
2. Session Messaging
In Business API, you cannot send messages the way you would send automated messages in normal WhatsApp. This is done to prevent businesses from spamming customers with promotional messages. Business API has two message forms—session messages and message templates (will be discussed in pt2). Session messages are messages that are sent to reply to a user-initiated message. These messages need to be replied to within a window frame of 24 hours, after which you can no longer respond to those messages.
3. Template Messaging
The other types of messages you can send through Business API are template messages. Template messages can be sent once the 24-hour time period to receive messages has expired in session messaging. You can also use them to start a new conversation. The only catch is that template messages are pre-approved. Since WhatsApp is committed to privacy, you must ensure that your template messages adhere to WhatsApp business policies or else they'll not be approved.
In addition, enterprises can also create more interactive messages and customizable templates comprising of text, images, videos, and buttons to respond quickly to massive customer queries or messages. Interactive templates can also be personalized with customer-specific information, such as name, delivery time, and order number.
4. Teamwork
A problem with WhatsApp Business is that it is tied to Facebook business name account with a single phone number. This essentially means it allows only one agent to log into the business account and deal with customers. Unless you have a very small business to manage, this arrangement doesn't make sense.
Thankfully, with WhatsApp Business API, multiple agents can log in and share the load. Agents can also opt in to join other team members for better collaboration and for a greater understanding of the customer lifecycle journey. This ultimately leads to providing more, personalized support and better services to customers.
5. WhatsApp Broadcast
The broadcast contact management function is one of the important features of WhatsApp Business API that helps save your agents' time. The broadcast list is a saved list of all your contacts. With the feature, merchants can send out mass messages without having to spend time selecting messages for each individual contact.
Is WhatsApp Business API Right For You?
There are several tell-tale signs that indicate the time has come for you to switch to Business API. Noteworthy signs are:
When Your Customer Base Exceeds 256
The question is how do you manage your customer base when the number exceeds 256? Businesses can handle only 256 customers at a time. Beyond that, you need API to service an unlimited number of users effortlessly.
When You Want to Optimize the Customer Experience
You cannot integrate your different systems with WhatsApp Business. In contrast, WhatsApp Business API analyzes your customers' pain points and integrates different company systems to reduce customer friction in the process, optimizing the customer experience.
When You Receive the Same Set of Questions
If your chat agents are answering the same customer queries repeatedly, then maybe it is time to invest in a Business API. Chatbots can answer simple and complex queries both, send notifications, and perform other tasks, allowing your agents to use their time more productively.
Ultimately, the decision to go for Business API depends on the needs of your business. While both WhatsApp Business and Business API offer powerful communication tools for businesses, WhatsApp Business API provides more advanced features and customization options sans the limitations of WhatsApp Business platform to reduce friction and help enterprises create a better customer experience.
Here is a list of the benefits of using Ozonetel's AI to automate your call quality management.
Automate every aspect of call monitoring in less than 5 days of implementation.

Achieve more than 60 percent accuracy within a day of deployment.

Build a customized call quality monitoring solution to convert your QA labels into AI-powered automated scores.

Calculate critical scores and KPIs in less than a minute.

Find "the pin in your data haystack" to focus on strengths and eliminate weaknesses from your contact center.

Silently enter an ongoing call to study how an agent is talking with the customer.

Reduce call idle time and interruptions by leveraging "whisper" and "barge" options in the call monitoring software..
How Organizations Are Using Whatsapp Business API Account
Dutch airline KLM has used WhatsApp Business API to provide customers with easy access to flight information and helpful customer service support in 10 different languages. Aiming to meet its customers where they are, KLM has integrated its existing CRM with WhatsApp Business API to provide more intelligent and personalized services to its flyers.  
When Maggi wanted its brand awareness to grow, it created a free innovative virtual cooking class called Chef In Your Kitchen Campaign on WhatsApp. The aim was to connect with customers across age groups and motivate them to cook dishes in simple steps. Kim, the chatbot, guided customers with step-by-step instructions. Within three months of the launch, 200,000 messages were sent in the first 8 weeks, and there was a 3-point lift in campaign awareness.
Indian banks like ICICI Bank and HDFC Bank use WhatsApp Business API to provide customers with account information and banking advice.
Conclusion
What makes WhatsApp an excellent marketing medium is that you can use WhatsApp to market your business products and services and reach a wide global audience without spending a dime. In a survey by IDC and Sinch, 52% of companies plan to use a CPaaS platform to spend on conversational customer engagement. Of the companies surveyed, 61% said WhatsApp was a key channel for conversational customer engagement.
You want both! We're here for you!
As an official WhatsApp partner, we at Ozonetel can provide you as many devices with an intelligent contact center on WhatsApp that increases customer engagement by up to 5 times. With our solution, your company can automate outbound campaigns for large-scale marketing and create interactive and personalized customer engagement campaigns.
Frequently Asked Questions