What Is VoIP Technology: Features and Benefits for Your Business
What Is VoIP Technology: Features and Benefits for Your Business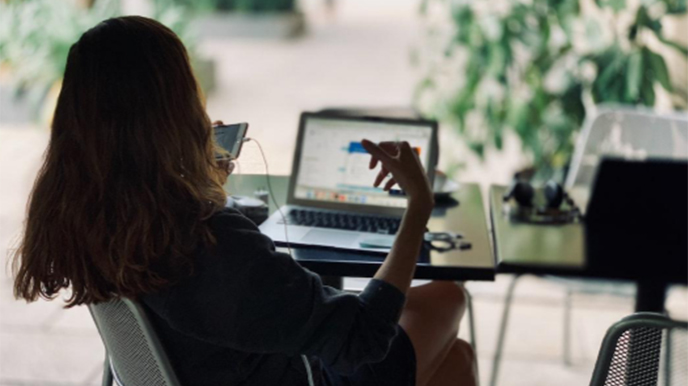 Fast Facts:
Interest in VoIP calls and video conferencing tools shot up 86% during the peak pandemic months. 

86% of the business leaders agreed ineffective communication and poor collaboration are the major reasons for failure in business. 95% of the client-centric teams rely on internet-based business communication tools like VoIP instead of face-to-face meetings 

VoIP adoption can boost company productivity by 20 to 30 percent, especially in remote work environments. 

The rise of 5G networks and AI-based analytics would accelerate VoIP growth by 12 percent in the next 2 years. 

By 2025, every business would leverage at least one VoIP solution for their internal collaboration and outbound sales calling operations. 

61% of the businesses have already replaced their fixed-line telephony systems with VoIP setups. 
These staggering numbers highlight the power and relevance of VoIP technology in modern businesses. In this article, we will highlight the crux of VoIP technology, how it works, its key features, and how to choose VoIP software for your daily business communication. 
Cloud-based telephony systems are transforming the way businesses set up conversations with their customers and agents. In less than two decades, Voice over Internet Protocol (VoIP) has established its role as a key interface in business communications.  
According to McKinsey Global Institute (MGI), companies are strategizing new ways to reach customers and build personalized customers based on insights gathered from business calls. Your client-facing executives can do 25% more on each call with internet-based calling solutions.
Adopting VoIP allows an organization to untap the power of internet technologies for social interactions in a seamless and disruption-free way. With its easy-to-use interface and countless cloud-based integrations, VoIP could be the cornerstone of any business that is looking to enhance communication, knowledge sharing, and collaboration across multiple departments.
What Is VoIP?
Voice-over-Internet protocol (VoIP) is an internet-based digital communications technology based on Session Initiation Protocol (SIP). SIP is to internet voice calls and SMTP is to emails.  
VoIP phone service uses SIP to connect and disconnect a call, add more callers on the line and continue or switch between calls in a conference route. In recent years, other protocols such as RTP and IP Multimedia Subsystem (IMS) have also arrived to supplement VoIP adoption across consumer support and service applications. 
Callers use a VoIP-supporting platform like Skype, WhatsApp, Zoom, and others to make a voice call instead of using a standard fixed line.  
The digitized conversation is the basic differentiating factor for VoIP calls. Your voice signals are converted to digital data and sent via internet packet-switched protocols. The data travels between the device and VoIP interface through your secured broadband internet connection.
VoIP vs Traditional Phone System
VoIP (Voice over Internet Protocol) and traditional phone systems are two different technologies used for voice communication. VoIP uses the internet to transmit voice data, while traditional phone systems use traditional copper wires or fiber optic cables. Let's explore the differences between VoIP and traditional telephony systems in more detail. 
| VoIP | Fixed telephone landlines |
| --- | --- |
| Digital communication | Analog communication |
| Requires stable internet connection and router for placing calls | Requires a physical phone connected with a fixed line or telecom network to place a cal |
| Callers can make voice and video calls using digital tools from anywhere with worldwide access | Restrictions on long-distance calls as charges may be applied |
| Depends on a constant power supply to the broadband internet / mobile internet source | No disruption during power failures |
| Works on packet-switching protocol | Works on circuit switching protocol |
| Easily scalable and ideal for call center and telemarketing businesses | Hard to scale and mostly restricted to one household per connection |
| Easy call tracking and location detection | Restricted call location detection |
| Maintenance is smooth and cost-optimized | The cost of installation, maintenance, and management is higher |
Types of VoIP Phone Numbers
A VoIP phone number is a mobile connection assigned to a business or individual user. You don't need a SIM card or telephony landline to establish VoIP connectivity. This allows the user to connect with any call from anywhere using a VoIP app or device. That's why VoIP systems have become so popular with organizations that hire remote employees and associates to run their call center and customer service activities. 
Based on the Installation, There Are Two Types of Voip Phone Numbers: 
1. Fixed:

This number is issued to a user with a fixed address. It gives the number an identity of operation. 

2. Non-fixed:

This number is issued to a user without attaching it to a location. 
There Are Four Types of Voip Phone Numbers Based on the Location of the Business: 
1. Local numbers:

Gives you local coverage in a particular country or state 

2. International numbers:

Takes your call center operation beyond your domicile country without actually having an office or physical presence in other countries 

3. Toll-free numbers:

Inbound call numbers for customers seeking services, information, or registering complaints. Customers don't have to pay for calling toll-free numbers.

4. Vanity phone number/numbers with alphabets or special characters: 1800:XXX-CAKES / 1800-XXXX-BOOKING are some of the examples of vanity numbers that brands use to establish a personal connection with their callers.
There Are So Many Benefits of Using Voip Software. We Have Summarized Them Here: 
1. Faster installation and easy maintenance. 

2. Training agents on the VoIP interface is easier and more productive. 

3. Low cost of operation for local and international call centers. 

4. Worldwide access to customers and remote employees. 

5. Higher voice quality with negligible call drop incidents. 

6. Secured and compliant with scope for conversation personalization. 

7. AI-enriched calling and recording applications for training and learning purposes.
Components of a VoIP Phone System
Equipment required for VoIP system: It is very easy to set up VoIP systems. All you need are VoIP phones and headsets, and specialized equipment for delivering high-speed services via VoIP adapter. VoIP phones are mostly plug-and-play devices that can be directly connected to broadband. 
Hardware: You would need a PC, a laptop or a mobile smartphone to install the VoIP application. This application can be integrated with VoIP phones, recorders, and headsets with microphones. 
Types of VoIP Phones
VoIP phones are of two types: 
1. Hard Phones: These are similar to traditional landline phones. They are connected to Wi-Fi or broadband and integrated with cloud-based call center software solutions for better productivity. 
2. Softphones: It is an app-based interface that can be installed on a desktop or mobile device to set up VoIP calls. The use of softphones significantly reduces the cost of business operations and helps you double down on your agent experience with better cloud-hosted applications for CRM, workforce optimization, call recording, and IVRs. 
Additional equipment could include printers, backup servers, and video conferencing screens. 
Who Can Use VoIP Services?

 
VoIP service providers cater to household consumers, enterprise businesses and call center service providers. Leading industries that use VoIP systems include: 
1. B2B marketing and Sale 

2. International Call Centers 

3. Telemarketing and Lead Generation Companies 

4. Hospitality and Travels 

5. Banking, Insurance, and Finance 

6. Logistics, Cargo, and Transport 

7. Urban Mobility 

8. Retail and e-commerce 

9. Education and Research 

10. Government Utilities and Emergency Services 

11. Remote Healthcare and Diagnostics 

12. Media and Entertainment 

13. Polls, Surveys, and Customer Feedback Collection Centers 
VoIP services are a highly regulated industry required to comply with existing norms and compliances. For example, the mixing and merging of PSTN and VoIP calls are illegal in India. In the US, VoIP services must comply with CALEA norms related to lawful digital surveillance and emergency services. In some countries, VoIP could be restricted or banned. 
Before selecting your VoIP service provider, you should thoroughly evaluate your options and restrictions if you are operating an international call center business. VoIP in India clearly explains what is allowed and what's restricted in the country.
Top-Notch Features of a VoIP Software
VoIP software is crucial for the digital transformation of your call center business. It does much more than what meets the eye in the conventional cold-calling and lead-generation business. We have picked the top features of VoIP software that every business should own. 
Seamless Call Management
Call prioritization and call blocking become important features when your agents are handling hundreds of customers in a day. Seamless call management allows your agents to view important inbound calls and respond to high-value customers over the VoIP interface. 
Call Recording
Businesses that monitor their calls can improve their call quality by more than 60% in a month. Call center managers can rate their best agents and reward them for performance. VoIP software with call recording facilities allows you to capture every conversation with leads and customers for training and quality control purposes. 
Call Routing
Are you facing a sudden increase in the volume of incoming calls? Are your top agents suddenly falling short of their pick-up targets due to staffing issues? Then, you need smart VoIP software with intelligent call routing capability. This feature works based on the availability of reps and the location of the caller, routing important calls to business managers without any waiting times. This increases customer satisfaction and reduces churn. 
Call Blocking or Spam Alerts
Spammy inbound calls or non-business calls could cost millions if your VoIP fails to pick them up. The call-blocking feature helps your agents connect to real people and blocks spam numbers. 
AI and Automation
Can't take a call immediately due to a lack of staff? Then, AI-based integrations in VoIP software would allow you to automate the workflow to a bot-based agent. This agent could act as a virtual receptionist and interact with the customer briefly. Automation would also allow agents to manage dialers linked to VoIP for optimized outbound sales calling campaigns. 
ERP and CRM Integrations
Automate your marketing and sales processes with powerful integrations for CRM, customer analytics, call quality, email marketing, internal collaboration, meeting, scheduling and even workforce management. Higher-level integrations can save call centers a significant amount of time and resources as agents get used to working with VoIP capabilities that are constantly updated for the best performance outcomes. 
Multiple Virtual Phone Numbers
 Meet every type of customer with your local, international, and toll-free virtual numbers. You can scale your reach and penetration in new markets with VoIP numbers specifically created for your business requirements. 
Custom Audio Tone, Ring Back, and DNDs
VoIP software now comes with options to personalize each call. Users can opt for programs that play soothing audio calls, ring-back messages, and DND tones before redirecting the caller to a voicemail or virtual receptionist. 
Unlimited Phone Calls and Upgrade Options
Best VoIP software providers like Ozonetel offer scalable options to customers with enticing pricing packages and upgrades. Your VoIP with unlimited calls empowers your agents to utilize cloud-hosted solutions like AI-based chats, reporting and analytics, self-service dashboards, and CRM for an improved calling experience. 
Why Choose VoIP for Business?
Here are the top benefits of picking VoIP for any business model. 
Cost-Effective
Businesses can save up to 60 percent of their fixed costs in calls operations, installation, and maintenance with VoIP software 
Upgrade Based on Needs
You can scale up or down depending on the call volume, number of agents, and the types of customers you are serving 
Risk-Free
Businesses that run on VoIP for communication and collaboration are better at responding to disasters and risks emerging from uncontrolled factors, like a pandemic. 
Advanced Calling Capabilities
Speed dialing, spam blocking, call routing, automation, and a battery of other advanced call management capabilities improve business productivity significantly. As your agents get used to making VoIP calls, they can perform more activities with flexibility and agility on top of their minds. 
Conclusions
Businesses should take a strategic approach to set up their VoIP infrastructure: from setting a budget for VoIP investment to determining the number of users to designing call flow, a lot goes into choosing the right VoIP software. If you are looking for a holistic VoIP solution for your contact center, consider how Ozonetel can help. Our team is always eager to assist. Schedule a demo to learn more.
Frequently Asked Questions