What Is the Difference Between Inbound and Outbound
What Is the Difference Between Inbound and Outbound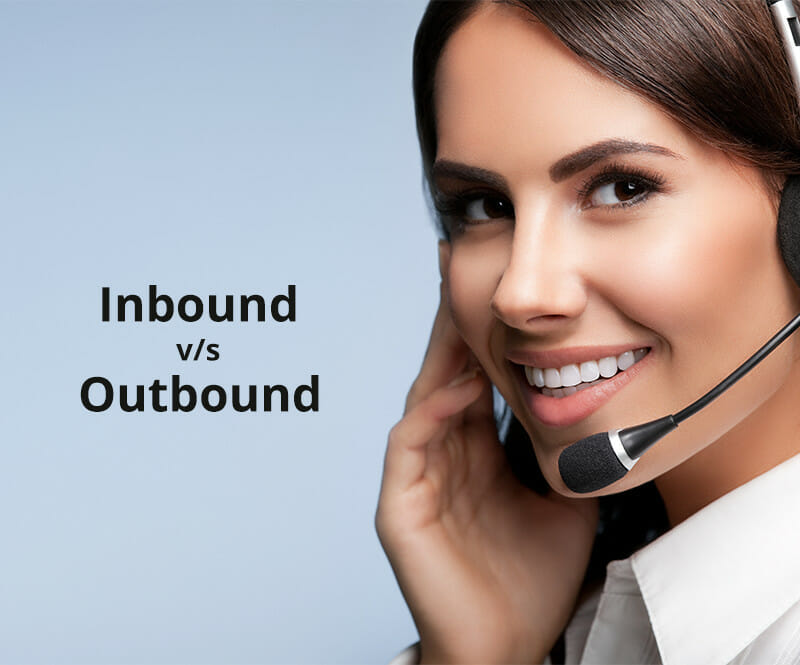 Typically, a place that maps more incoming calls is called an inbound call center. On the other hand, centers that make more outgoing calls are called outbound call centers. The tipping point, for the sake of clarity, is 50%.
So, if a contact center makes more than 50% of outgoing calls than incoming calls, it will be called an outbound call center. And conversely, if more than 50% of calls are inbound, it will be called an inbound call center.
Outbound calls are outgoing calls made by agents (or sales representatives) for sales, follow-ups, renewal reminders, or updates. Inbound calls are incoming calls taken by agents for customer support or inquiries.
To understand the nature of work, purpose, agents, attributes, customers, level of challenge, and effect on business, let's delve deeper into this.
In this article, we will explore:
Differences in Purpose
While the goal of any call center is a happy and satisfied customer, the way to achieve this differs in either case.
In an inbound call center, generally, customers will be calling in with questions, doubts, complaints, or suggestions. The agents will help the customer resolve any concerns they may have. The customers' need for service is high, and closing the interaction positively is more in the agent's control.
Conversely, in an outbound process, the agents call the customer. It may be for sales, payments, updates, offers, or renewals on products or services. The customer may or may not be receptive, as their need for the same is not verified. Neither is the time of contact at the customer's convenience. As a result, success rates are lower.
Differences in Technology
Technology-wise, both an inbound and outbound contact center will focus on different features from the call center software they will be using.
An inbound call center will require technologies such as:
Call controls such as mute, hold, transfer, and barge-in
Ticketing Integration
See what tools and features our inbound call center offers.
Outbound Call centers would need:

See what tools and features our outbound call center offers.
Differences in Agent Training & Attitude
While both types of work have merit, in terms of agent attributes, some differences are natural. In an inbound center, customers feel in charge. Agents need to have customer information at their fingertips, as soon as a call comes in. They need to be polite and have both excellent listening skills and problem-solving skills.
While in an outbound center, agents are encroaching on people's time. These agents often need to adopt a slightly more aggressive attitude. They need to be good at recognizing prospects' moods, selling, persuasion, and closing.
Differences in Business Impact & Challenges
Finally, the effect on the business of both inbound and outbound call centers is essential, yet the level of challenge is different in both. Outbound contact centers are measured in terms of high conversion ratios. Conversely, Inbound Contact centers are measured in terms of resolution speed and customer satisfaction.
Conclusion
We have come very far with live messaging and chatbots in modern marketing journeys. Today, the focus for brands has shifted to voice-driven interactions and generative AI search results. Whether it's about meeting a customer looking for more information about the products and services or a returning follower asking for pricing, conversational marketing can be extremely beneficial for your contact center at every stage of the buyer's journey. 
Start by selecting the key elements of conversational marketing and by using a reliable system of platforms and tools to increase the likelihood of turning your leads into long-lasting customers.