Is Cloud Adoption Reshaping Insurance in India?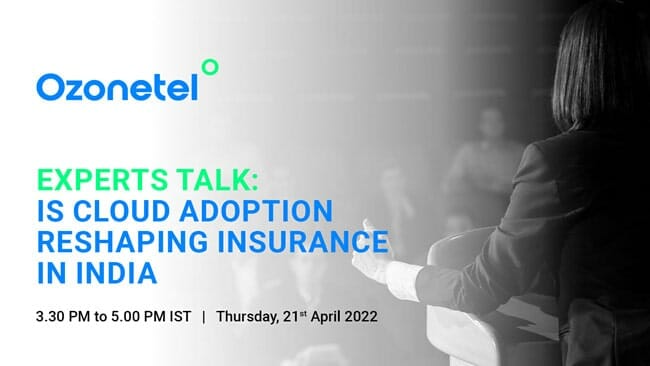 Watch the recording of the live webinar on digital trends shaping the insurance industry.
This webinar is best for:
What you'll learn:
Delivering behavior-based insurance offers through cloud-based AI solution
Leveraging SaaS and CCaas solutions to ensure customer acquisition & retention
Security & Compliance while considering Cloud Models
Summary
Deep dive into the importance of adopting a cloud framework to support enterprise priorities and accelerate the digital transformation journey for insurance companies.