Creating a unified patient experience in healthcare with omnichannel automation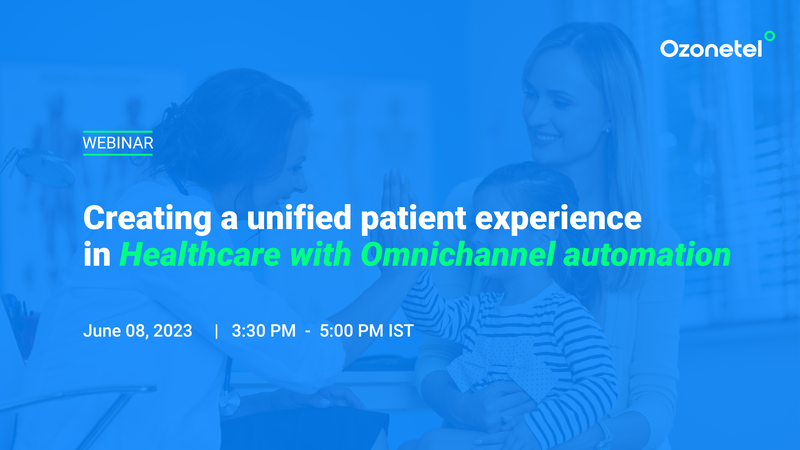 Join us on our live webinar and learn from experts on how to integrate platforms, products, and processes for a truly omnichannel patient experience. 
This webinar is best for:
CXOs in Healthcare
Head of Business & Growth
Head of Service & Patient Care
Head of Digital Transformation & Adoption
What you'll learn:
How to streamline processes from appointment scheduling to report collection, outpatient appointments, cancellations, reminders, and more.
Uncovering the key touchpoints and knowing how to engage patients at the right time through the right channel.
Integrating voice, SMS, chat, WhatsApp & social media in a cohesive and synchronized ecosystem for efficient patient journey mapping.
Gaining insights into omnichannel strategies that nurture patient loyalty, boost retention rates, and extend the patient's lifetime value.
Summary
Healthcare is both personal and emotional. Learn how to deliver a connected digital healthcare experience effortlessly with patients at the center.