Acing Omnichannel Lead Generation: Building a High-Converting Sales Funnel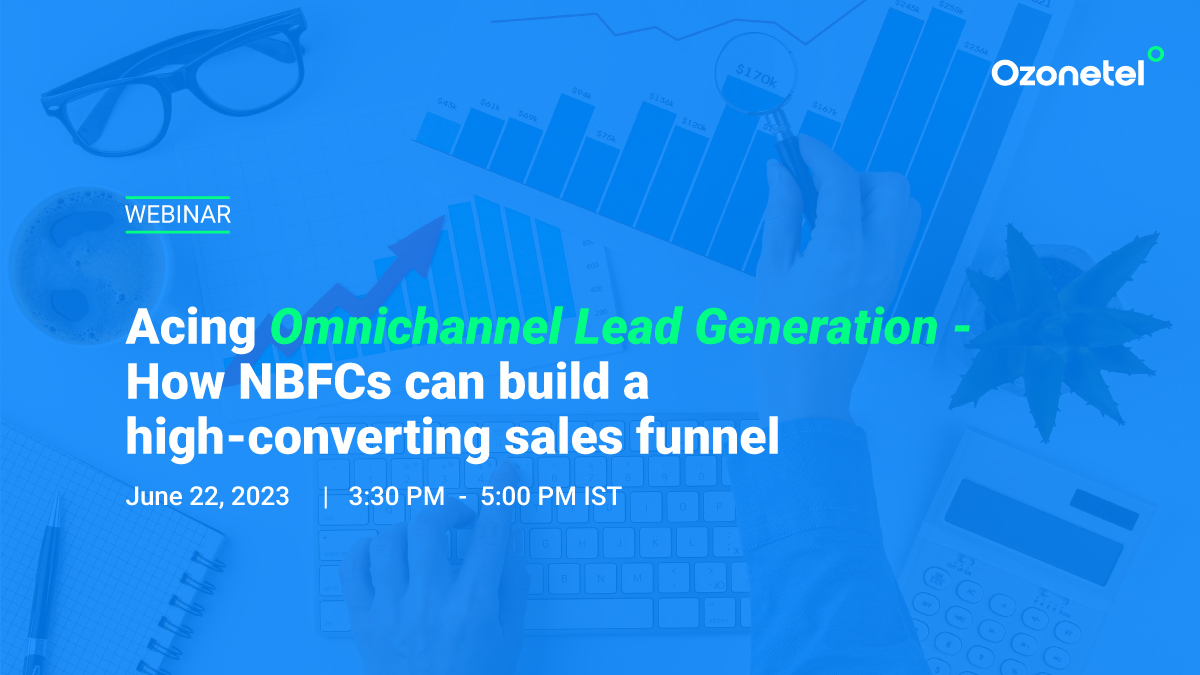 Join our upcoming live webinar and learn the strategies to effectively capture leads through digital channels while optimizing conversion points within your sales funnel.
This webinar is best for:
Sales Heads of NBFC companies
Business Development Heads
Lead generating teams
What you'll learn:
How to leverage digital channels to capture leads effectively.
Discover how to optimize conversion points within the sales funnel.
How to optimally use the automation tools that streamline and automate omnichannel lead generation processes.
Explore the essential metrics and analytics that NBFCs should monitor to evaluate the success of their lead-generation efforts.
Summary
In a competitive environment of rising cost pressures, NBFCs must modernize their technology function to support expansion. Discover the metrics and automation tools that empower top NBFCs to create a high-converting sales funnel and accelerate growth.