BigBasket Shares 5 Secrets for Building Loyal Customers & Stellar Customer Experience
BigBasket Shares 5 Secrets for Building Loyal Customers & Stellar Customer Experience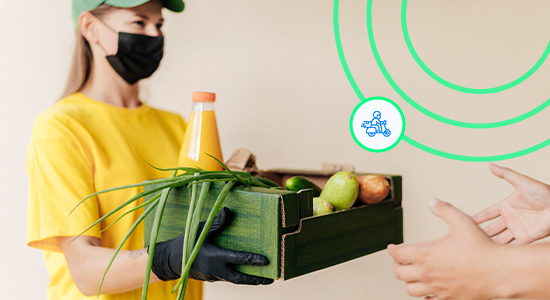 Did you know that BigBasket serves a staggering 15 million orders per month? Yes, you read that right! This remarkable figure highlights the grocery giant's success and leadership in the e-grocery space. With a presence in 400 cities, this leading eCommerce brand's current revenue stands at approximately ₹13,000 crore. The company proudly maintains an industry-leading customer retention rate of 85 percent, one of the highest in the field.
Join us, as we unveil the five secrets that have propelled BigBasket to become a leader in nurturing customer loyalty and creating exceptional customer experience. Discover insights from Vipul Parekh, the co-founder, as he sheds light on what drives their incredible success.
In this article, we will explore:
Vipul Parekh's Insights on How to Create an Outstanding Online Retail Experience
1. Build a Seamless and Convenient Buying Journey 
Vipul firmly believes that a seamless and convenient buying journey is key to winning customer loyalty. BigBasket places significant emphasis on creating a smooth, effortless user experience. This goes beyond enhancing the website and app navigation. It includes maintaining sufficient stock, enabling same-day delivery, and ensuring that customers can purchase everything they need in a single order. 
BigBasket recommends paying meticulous attention to detail in managing the supply chain, quality checks, and delivery processes so that customers receive their orders on time and with the expected quality

"Our commitment to maintaining high in-stock levels ensures that whatever we list is readily available for delivery. Whether it is same-day or within 30 minutes, we extend this seamless experience across the majority of cities we operate in. We ensure that customers effortlessly access a diverse range of grocery products, thereby providing them with a swift and convenient buying experience"
2. Ensure Product Quality and Freshness
For grocery businesses, product quality and freshness play a key role in customer satisfaction. To ensure that customers receive high-quality products, Bigbasket suggests that e-commerce firms develop strong supply chain relationships, steady inventory, and thorough quality checks.
This is why BigBasket maintains a large assortment of over 50,000 Stock Keeping Units (SKUs) through partnerships with various suppliers, farmers, local brands, and private labels. This vast selection allowed customers to find everything they needed in one place. 
Secondly, they maintain robust quality control measures throughout the supply chain. At every stage, from sourcing to storage and delivery, BigBasket enforces strict quality checks to maintain the freshness and integrity of the items. 
"We have made sure that we directly buy from farmers, manage the entire supply chain, and deliver quality products at rapid speed. By overseeing every aspect, from source to delivery, we aimed to provide exceptional grocery service."
By prioritizing the most basic customer need for high-quality products BigBasket has transformed online grocery shopping into a satisfying and trustworthy experience.
3. Understand Customer Needs 
BigBasket's secret to building a loyal customer base foes beyond creating and exceptional customer service experience. Instead, they focus on a simple yet powerful principle: understanding customer needs deeply. 
In a time when customer preferences change quickly, keeping up with their needs is a significant challenge. 
To tackle this, the company leverages data extensively to understand customer preferences, pain points, and behavior. They leverage customer service data, surveys, and feedback to drive decision-making, ensuring that the company remains aligned with customer needs. Vipul stresses the importance of knowing customers at a granular level.  
"We employ a variety of methods to grasp customer priorities comprehensively. This involves analyzing customer service data, conducting regular NPS surveys yielding thousands of responses, and leveraging surveys based on insights from the first two. By delving into customer feedback, including specific product concerns, and observing online behavior, we gain a vivid and accurate understanding of our customers' thoughts and actions," Vipul explains.
 Aligning with customer needs is what sets Bigbasket apart from its competitors and helping it earn a loyal customer base that keeps returning for more.
4. Prioritize Customer Support 
Vipul Parekh stresses the importance of building an omnichannel customer service experience. He highlights the importance of being available for today's customers across multiple channels. Whether through chat, email, voice calls, or even social media platforms, BigBasket ensures that customers have easy access to support, making it convenient for them to get the help they need.

But good customer service does not end there.
"A key focus for customer service is to reduce the need for customer service. There are two reasons a customer reaches you- If there is not enough information or there is some error- item missing, delayed order, undesirable quality, or more."
"To solve this problem, we spend a significant amount of time analyzing data on what customer service issues are coming and here we use Ozonetel to capture data, use that to improve customer service, and also to figure out which are the key issues emanating and get to the root of the problem and resolve them." 
By leveraging customer service as a means to understanding customers better, BigBasket has been able to significantly reduce complaints, meet customer expectations, and strengthen the bond between the company and its customers.
5. Harness Technology & Innovation
BigBasket is ahead of the curve when it comes to leveraging technology to meet customer needs, enhance efficiency, and equip their teams. "The company leverages advanced technology to ensure that crucial information is readily available on the website or app and empowers customers to swiftly connect with agents to obtain the information they need." 
They utilize technology such as route optimization, intelligent planning, and advanced analytics to provide agents with the tools they need to provide efficient and reliable service to customers. By intelligently deploying chatbots, improving product information, and streamlining customer interactions, BigBasket aims to not only enhance user experience but also decrease the need for customer service interventions.
"Our success is driven by a synergy of cutting-edge technology, a dedicated team, and valuable partnerships. Collaborations with partners like Ozonetel have been instrumental. They've not only delivered the required technological infrastructure but have also customized it to align seamlessly with our needs and the preferences of our valued customers in the grocery sector."
In Conclusion
BigBasket's success story holds valuable lessons in today's dynamic customer experience landscape. By understanding customer needs, ensuring product quality, rewarding loyalty, prioritizing support, and creating memorable interactions, BigBasket has crafted a journey that resonates with customers on a profound level. Their approach isn't just about groceries; it's about creating lasting memories, trust, and delight. As you embark on your journey, remember that every interaction is a chance to leave an indelible mark. By embracing these principles, you have the power to elevate your business and transform customers into lifelong advocates. 
Ready to create your own exceptional customer experiences with Ozonetel's Omnichannel CCaaS? Talk to our CX Solution Experts