WhatsApp Shares 4 New Customer Engagement Trends
WhatsApp Shares 4 New Customer Engagement Trends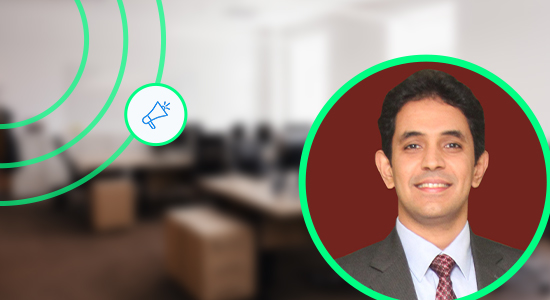 The affinity people have for WhatsApp, India's most widely adopted messaging app, makes it a prime channel for businesses seeking to interact with consumers. Considering India's digital transformation over the past decades, from traditional email and phone communication to the mobile-first era driven by iOS and Android, there's been a shift in how businesses connect with their audiences. 
During a webinar hosted by Ozonetel Communications, Arzan Singpurwalla, the Lead of Partnerships for WhatsApp at Meta, unveiled a profound perspective on the instrumental role that WhatsApp plays in transforming customer journeys and elevating brand-consumer relationships.
 Arzan pointed out that three-fourths of adults wish to engage with businesses in a manner akin to how they communicate with friends and family on WhatsApp. With over 600 million daily users in India alone, WhatsApp has become the preferred avenue for businesses to engage with their potential customers.
 This article distills the key takeaways from his talk, unveiling key strategies that demonstrate the transformative power of WhatsApp in modern customer care.
In this article, we will explore:
Personalization through Messaging: A Recipe for Success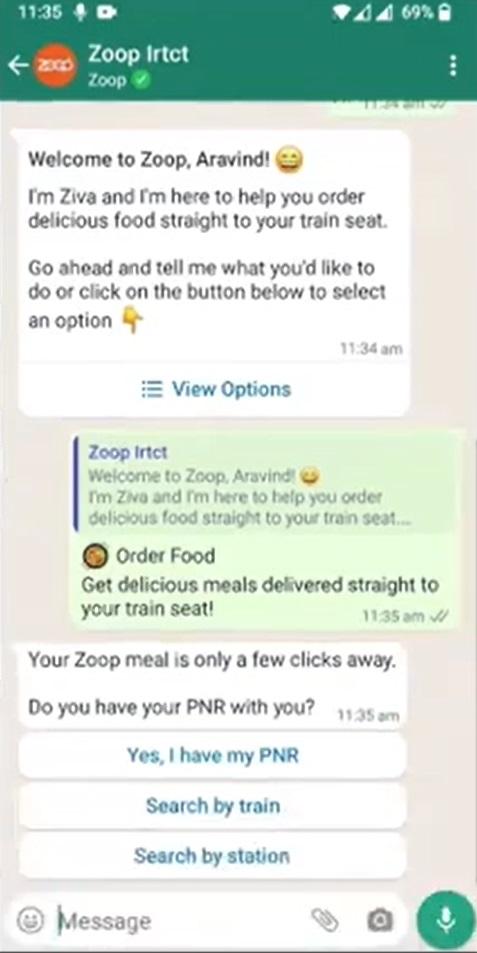 Businesses have long reached out to consumers through traditional communication channels like email and SMS. However, Arzan highlights that messaging holds a unique charm in establishing an immediate and personalized connection. This personalized touch fosters a real relationship, akin to addressing a consumer by their first name. A survey conducted by Meta revealed that 75% of consumers desire communication with businesses on their terms—when and where they find convenient. This preference for personalization is driving businesses to explore WhatsApp as a primary channel for customer engagement.
"IRCTC has enabled a new feature that allows passengers to book food in advance through WhatsApp. Once you place your order and provide your PNR number, your food will be delivered directly to your seat on the train. This is a great way to ensure that you get the food you want without having to worry about finding something to eat while you're on the go. This is just a very small example of you enabling consumers to order what they want upfront in advance through messaging."
Leveraging Power of Automation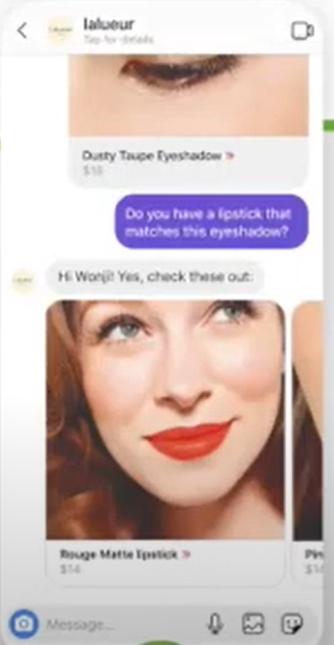 Arzan delves into the emerging trend of businesses employing WhatsApp for customer care and automation. Customer service has been significantly transformed with the integration of chatbots and automated journeys. This strategy not only reduces costs but also delivers immediate assistance to consumers. Brands are capitalizing on this approach to streamline customer interactions, optimize agent resources, and provide exceptional customer experiences.
"It's true that chatbots can be used to automate customer journeys. For example, if you're considering buying something like cosmetics or makeup, businesses can use chatbots to help you evaluate colors and shades, take you through catalogs, and even assist you in your purchase decision. Chatbots can be a great way to provide personalized assistance to customers while also freeing up human agents to focus on more complex tasks"
Transforming Customer Support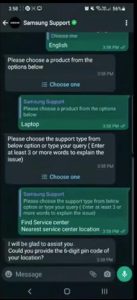 Arzan Singpurwalla shared how consumers experience instant query resolution through WhatsApp automation, eliminating the frustrations of lengthy phone queues. This efficient approach not only enhances customer satisfaction but also optimizes costs, revolutionizing the landscape of customer support. By streamlining interactions on channels like WhatsApp, businesses can focus on delivering exceptional experiences while customers enjoy hassle-free assistance at their fingertips.
" Consider Samsung Support, where as a consumer in your home, a malfunctioning appliance disrupts your day. Imagine the convenience of troubleshooting a faulty appliance without navigating complex phone menus or waiting on hold. With WhatsApp's automated support, a simple "Hi" recognizes you and guides you seamlessly through solutions. The delight a consumer experiences from logging a query within 10 or 20 seconds, within 10 or 20 seconds is immense, coupled with significant cost savings for the business."
Reimagining Customer Interaction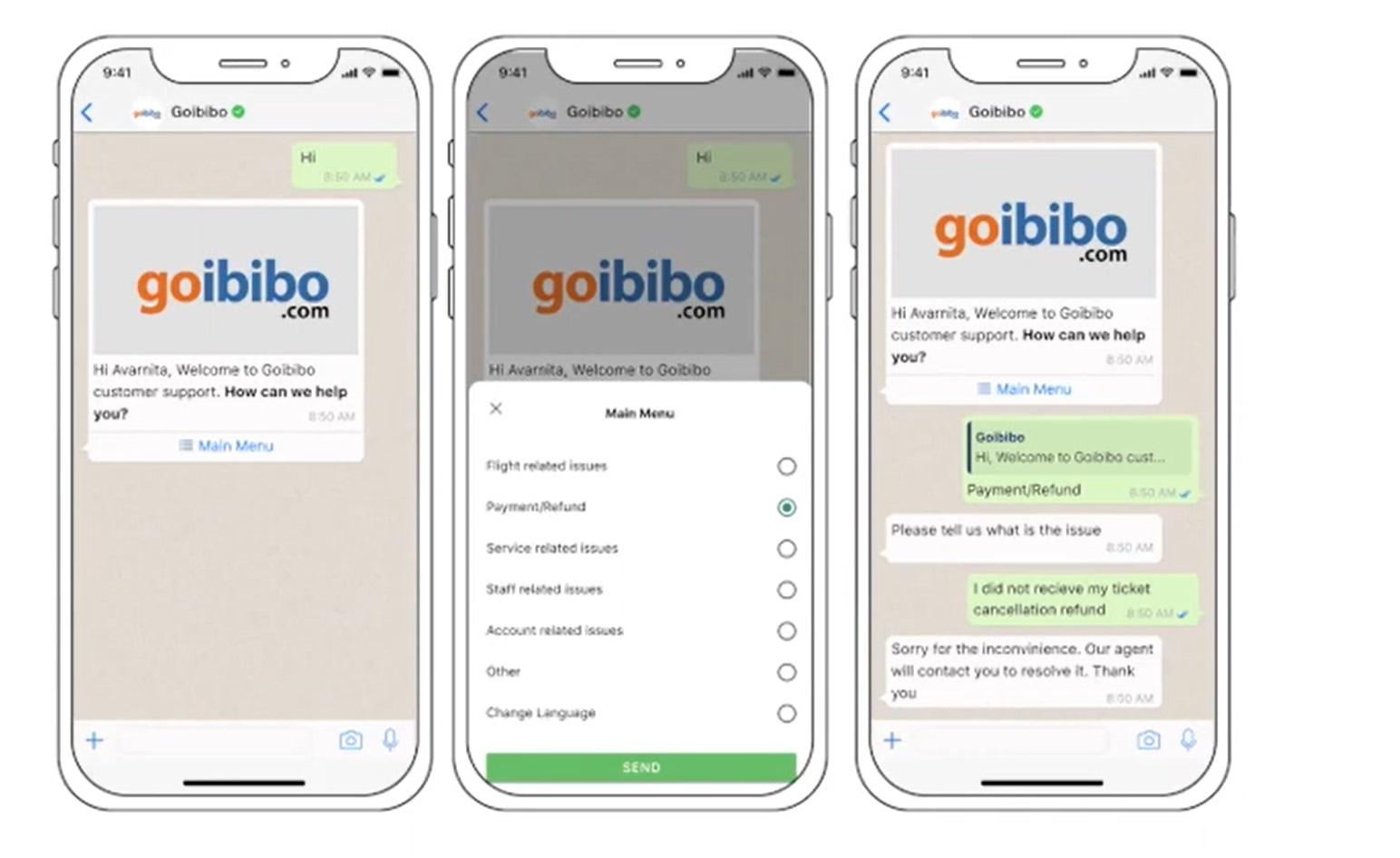 The evolution of technology over the last two decades has seen businesses transitioning from traditional communication methods to the digital realm. 
However, the adoption of business apps has been limited, with even large businesses like Flipkart and Amazon having around 120 million monthly active users. In contrast, WhatsApp, along with other Meta platforms, boasts a staggering user base of 3 billion. 
"The era of mobile apps opened new doors, but even the largest brands engage with only a fraction of potential consumers, despite the thriving user base. This shift in landscape underscores the massive potential for businesses to leverage WhatsApp for their brand engagement strategies."
In Conclusion
Arzan Singpurwalla's insights into WhatsApp's pivotal role in redefining customer journeys highlight the platform's potential to revolutionize the business-consumer relationship. With personalization, familiarity, automation, and innovative features like Business Search, businesses are increasingly turning to WhatsApp as the go-to channel for customer engagement. As the digital landscape continues to evolve, these strategies offer a roadmap for businesses seeking to optimize their brand-consumer interactions and cultivate lasting relationships.