Undoubtedly, businesses have experienced remarkable changes in terms of operations, even before the pandemic. And contact centers, being an integral aspect of businesses, are evolving too. Modern-day contact centers are more competitive, better connected, and increasingly complex working environments. The pandemic has highlighted not only various underlying issues but also changed how we look at contact centers. With the rise of smart workplaces on one hand and increasing customer expectations on the other, this blog will look at a few aspects that would determine the future of contact centers going forward. We will see how the relationship between the customers and agents is changing and how the business leaders should orient themselves towards this paradigm shift.
Moving Towards "Knowledge First Organizations"
Customer service is not merely transactional anymore. And the question is, "was it ever meant to be transactional?" Amidst the overwhelming impact of COVID 19 on our personal and professional lives, businesses are forced to rethink what customer care truly means. Businesses are examining customer journeys and satisfaction metrics to understand what customers are looking for and how best their needs can be addressed. 
"Support tickets coming to organizations have become increasingly complex with time. You need to ensure that you are moving towards "knowledge first organizations" and not really just looking at tickets. How do we ensure that agents are actually motivated and have the right set of knowledge so that they can work easily on those support tickets?" – Vishal Sharma, CTO SearchUnify, Grazzitti Interactive 
Experts also remark that there has been great learning in terms of technology and tools in the past year. Along with that, there has been a general shift towards understanding the importance of support, which is no longer being seen as a cost center. Most of the support leaders have a seat on the table now. 
Further, self-service had a positive impact on both contact center organization and customer satisfaction. From reducing resolution timelines for simple queries to being more convenient and inclusive, self-service has introduced massive efficiencies within contact centers. 
"Organizations have started realizing the benefits of self-service. It is important now that you have the right set of self-service channels in place." 
– Vishal Sharma, CTO SearchUnify, Grazzitti Interactive 
Getting Prepared for a Digitally-driven Contact Center Environment
No company was 100% prepared for everything that happened and errors were bound to happen while transitioning to the new normal. For instance, industry experts highlighted that even though the world changed overnight, purchasing was based on pre-pandemic plans. It's important to recognize when the plan needs to change. Coupled with this, there have been staffing challenges and supply chain issues. 
"Recognize when the plan is changing and needs to change." – Matt Edic, Chief Experience Officer, IntelePeer
This makes it crucial to meet customers where they are today in their journey. Undoubtedly, their normal life patterns have experienced a jolt and will continue to face the consequences for a long time. They are looking for convenient digital, at-home, low-touch solutions. Digital experiences will gain momentum and influence even after the pandemic subsides. This is where contact centers can gain an advantage by delivering innovative digital solutions and helping customers navigate safely through the present times. 
Enduring Challenges Going Forward
If the contact center narrative was only about customers, we'd only be looking at one side of the story. Both customers and agents are important stakeholders in a contact center. With so much discussion around enhancing the customer experience, it is also important to highlight the agents' role in the big picture. Chaitanya C., Chief Innovation Officer at Ozonetel Communications describes customer expectations as a "moving goalpost". He cites that even though the call wait time has been reducing year on year, the call abandonment rate keeps going up. This implies that there is a necessity to improve. We still have to do better. One of the most enduring challenges going forward would be retaining agents, Chaitanya says. The question we need to reflect upon is that "how do we make a better experience for agents as a contact center software provider?"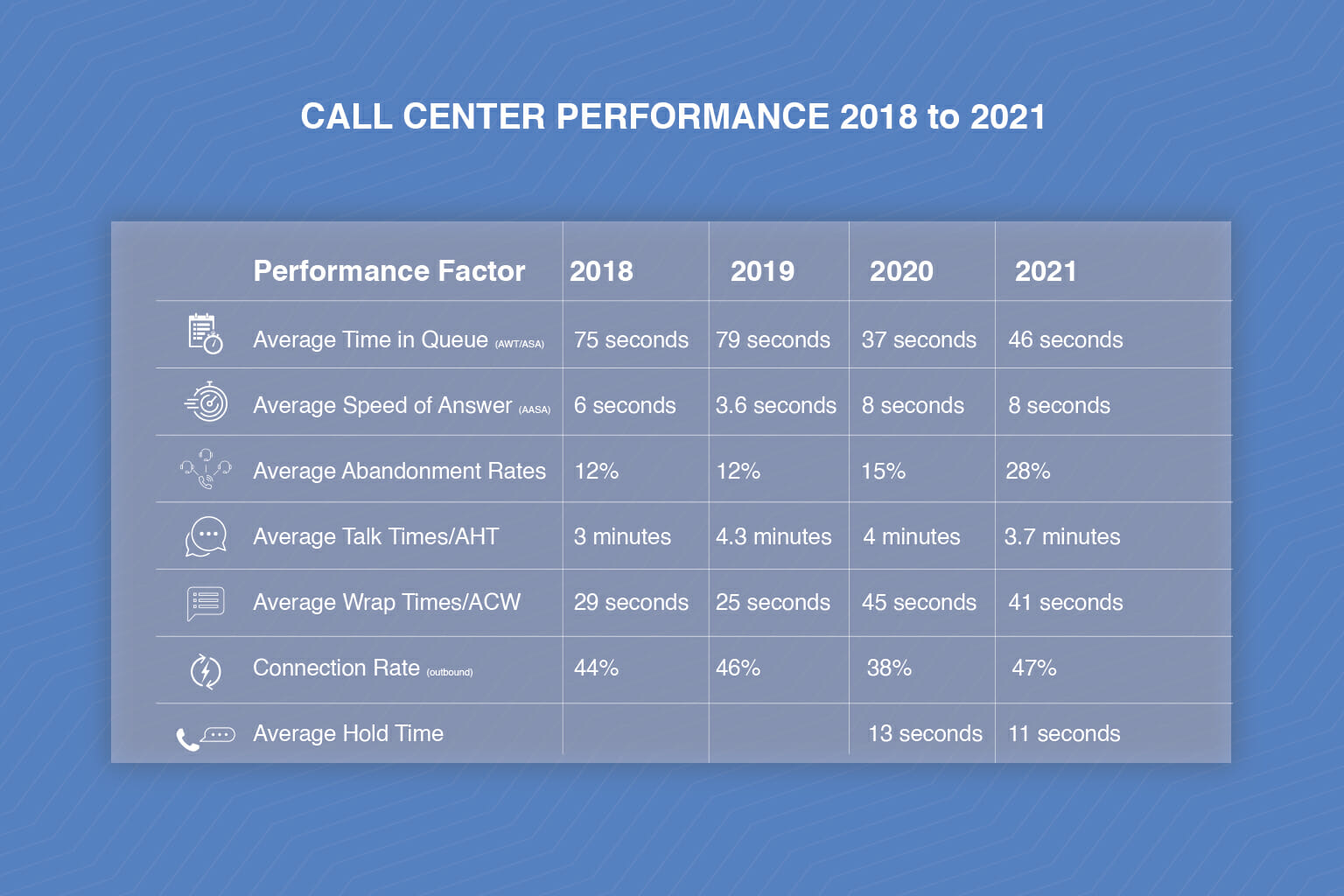 "How do we make it a better experience for agents as a contact center software provider? We can try gamification or reduce some of their load through AI. There are multiple things we could do. This is something we need to concentrate on. Both agents and customers are important stakeholders in a contact center. The business has to invest in that." 
– Chaitanya C., Chief Innovation Officer, Ozonetel Communications
We are at the cusp of something big in 2022 and for a business to scale up, its customer communications must be led in a cost-efficient manner. 
Not just Technology, but Psychology too
Today, customers are going places we never imagined with any given product. So, the journey is not just technological but psychological too. It's time we drive towards a great experience tailored to the user. This is where really "talking to the customers" will make a million-dollar difference. 
"Get out and talk with customers. Data is important but it's interesting when you talk to the customers and find out how they use your application, what they do with your business. It's not always what you think it is. In that conversation, you understand the real problem they have which maybe isn't exactly what you thought and now you can change your product. Now you are becoming a sales center for the company, not just a cost support center." 
– Matt Edic, Chief Experience Officer, IntelePeer
Empathy is important, feeling the problem of the customers is important. Agents must be trained to become customer's advocates. Care and connection are going to be fundamental more than ever because now more than ever, people are seeking that little extra guidance, support, and information to navigate a unique set of challenges. 
"I love the voice channel. If you think of it, that's pretty much the main channel that can capture empathy, through the voice and the tone. It's not just text. If an agent shows empathy through his tone, that goes a much longer way with the customer than anything else." 
– Chaitanya C., Chief Innovation Officer, Ozonetel Communications
It's very important to understand who your customer is and where your customer is in terms of using the product. You got to be honest with your customers. At the same time, the agent should look like an expert while providing the best possible service. Here, there is also an opportunity for the agents to become domain experts while the bots handle the boring questions. Further, agents won't be stuck with their desktops as the "work from anywhere" model gains more popularity. 
Towards Building A Great Customer Experience
Customer experience transformation can be stressful and overwhelming. There are various challenges involved in every silo of the organization. But the pandemic has brought out the urgency to invest in customer service. With the understanding that each channel has a different communication style – voice, chat, etc., conversational design needs thoughtful work and careful planning. Having a motivated and engaged team that is aware of these shifts builds a better experience. One thing that businesses have learned is that customer service can be a real competitive advantage in the new normal, and there's no reason why businesses should not invest in it. 
Recognizing the current challenges, Ozonetel is committed to creating efficient, agile call center solutions for contact centers of all sizes. Our customers are at the center of everything we do. You can learn more about our services here.