How Can NBFCs Build Sales Funnels That Work? Insights from Mannapuram Finance, ART Housing & Hero Housing
How Can NBFCs Build Sales Funnels That Work? Insights from Mannapuram Finance, ART Housing & Hero Housing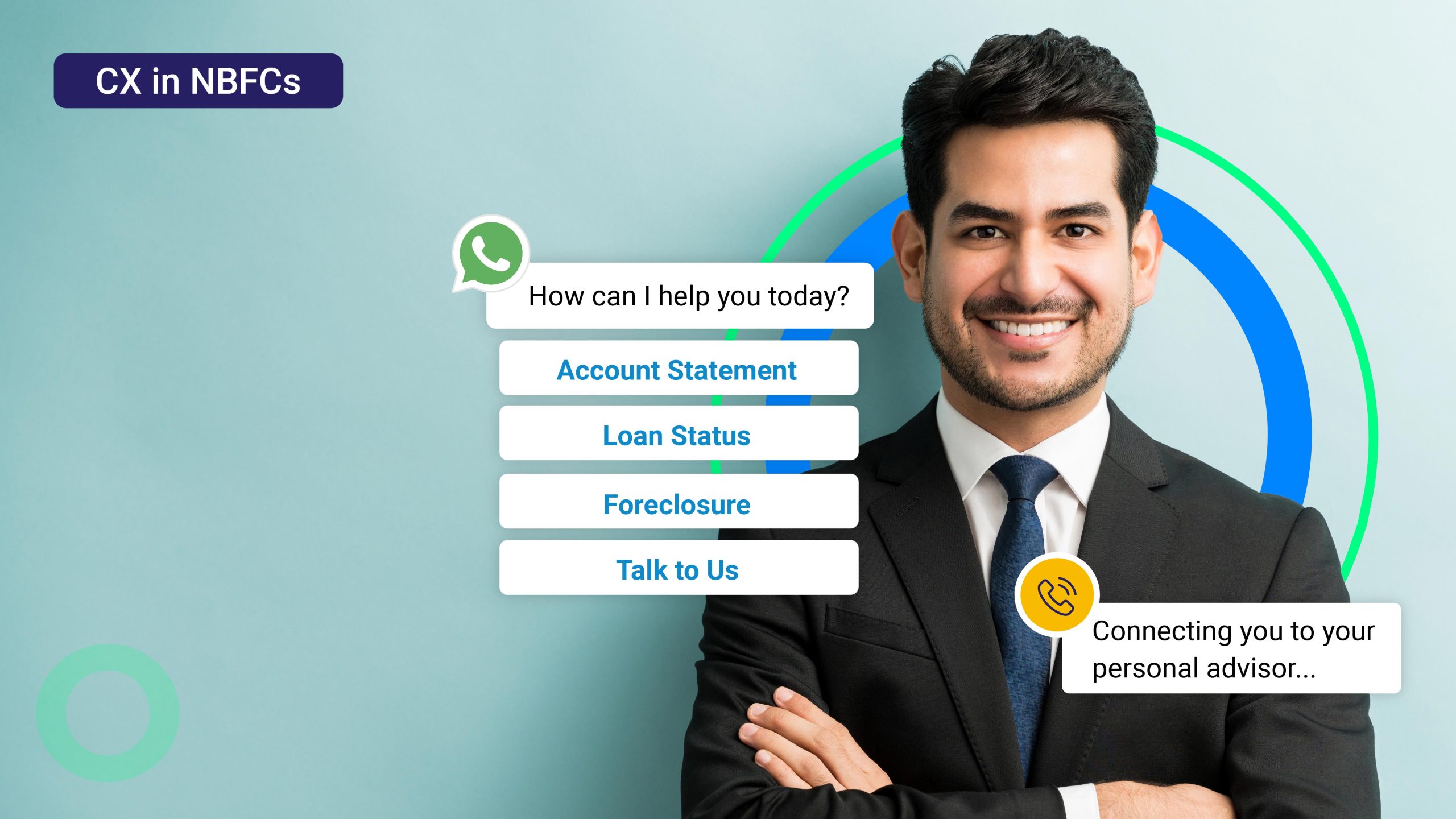 Non-banking financial companies (NBFCs) encounter numerous obstacles when attempting to generate high-quality leads and convert them into valuable customers. What are these companies doing to improve their lead-generation efforts and produce better results?
To answer these questions and get insights into how NBFCS are building effective sales funnel, Ozonetel recently invited the following industry experts for an online discussion:
Dominic Vijay Kumar, SVP & CTO of ART Housing Finance
Madhavankutty G, VP & Group Chief Economist of Manappuram Finance
Puneet Taneja, Head of Digital Transformation at Hero Housing Finance
Jagjit Singh Chowdhury, Regional Head of Enterprise Business at Ozonetel.  
During the webinar, these leaders outlined key growth challenges that NBFCs face today. They explained how NBFCs must focus on capturing leads through digital channels, optimize omnichannel lead generation and leverage analytics for maximum success. 
Let's explore these key takeaways
In this article, we will explore:
How Can NBFCs Build Effective Sales Funnels?
For NBFCs, lead generation presents challenges like lead leakage, inconsistent results, and the time-consuming manual handling of leads. Cultural and language differences, along with limited personalization, can also hinder effective lead-generation efforts. Here are nine ways to overcome these challenges and build effective sales:
1. Don't Neglect the Human Touch
It doesn't matter what industry you're part of or which platform the majority of your customers come from. At the end of the day, as Mr. Taneja from Hero Housing Finance pointed out, "human touch has to get involved."
These days, many people are skeptical of impersonal communication and concerned about online security. If they can connect with an actual human, they're much more likely to progress through the sales funnel and follow through with a purchase. 
A human touch is especially important when it comes to finance — and even more so when it comes to housing. If someone is going to make a decision as crucial as taking out a loan for a house, they want a human — someone they can trust —  to assist them. 
This isn't to say that there's no room for technology in an NBFC sales funnel. It's all about balance. A mix of technology (and the convenience and speed it provides) and human touch will help to provide a better user experience and encourage prospective customers to continue their journey toward working with your company.
2. Focus on Your Target Audience 
Panelists agreed that it's easier to attract people to your NBFC and move them through the sales funnel if you know exactly whom you want to reach. Whether your organization is part of the housing sector, the gold loan segment, or anything in between, it's critical that you know who makes up your target audience.
What motivates them to seek out your financial services? Do they need money quickly to help them through an emergency, or are they carefully considering the finances required to purchase a home?  
"We have strategically positioned our team members at critical locations to better serve customers at the bottom of the pyramid. Recognizing that daily wage earners cannot afford to lose a day's work to visit a bank for a gold loan application, we've established accessible and convenient service points. Here, we offer gold loans with minimal turnaround time and a hassle-free process," said Mr. Madhavankutty from Mannapuram Finance.
So, it is crucial to pay attention to people's behaviors, how they learn about your company and the specific demographic categories they fall into. Technology can come in very handy here, as you can use various marketing tools to collect data and gain valuable insights into your audience.
3. Harness Omnichannel Engagement
"Embracing revolutionary changes in omnichannel technology, we're converting 20 to 30% of online leads. By automating DSA workflows and capturing leads with CRM, we are also preventing lead leakage, ensuring every opportunity is harnessed to its fullest potential," Mr Vijay Kumar said. 
Omnichannel technology can play a valuable role in all industries, but it's especially helpful in the NBFC and housing sectors. An omnichannel customer experience platform can help you and your team connect with prospective clients through phone calls, SMS messaging, WhatsApp, and other popular channels. It also helps you gather essential data on your target audience, identify potential issues with your sales funnel, and automate time-consuming tasks.
4. Empower Agents to Drive Conversions
When your agents understand what kinds of financial services they're providing and why they matter, you set them up for success — which in this case, means improved lead generation efforts and increased conversions.
Chowdhury emphasized the significance of integrating telephony systems with CRM for informed decision-making. When an agent engages with a customer, it is essential for them to have access to relevant context, and AI can prove highly beneficial in this scenario. Service providers should prioritize offering flexibility to agents, enabling them to handle calls from mobile devices regardless of their location, thus enhancing agent productivity.
The same is true when you make it easier for agents to do their jobs — connect with leads, educate them on the value of your services, etc.
"At the end of the day, all of us want to have happy customers." Chowdhury made this point while discussing how to enhance the effects of omnichannel lead generation. One of the best ways to get happy customers is by prioritizing happy, empowered agents.
5. Technology Should Simplify, Add Value
Technology might allow you to do something, but that doesn't mean you have to use a particular tool. In other words, as Taneja said, "Don't do it just because technology allows you to do it."
When deciding whether or not to use something, ask yourself if it makes life more convenient for the customer. 
"Technology's true value lies in making life simpler, not more complex. It should empower salespeople, underwriters, and customers by adding genuine value," he added.
This is another place where knowing your target customers is valuable. If you know the level of complexity they can handle, why they're coming to your organization, and what they expect from you, you can provide an experience that will encourage them to stick with you long-term.
6. Focus on and Learn from the Data
Data is your best friend when it comes to generating leads and making sales. Make an effort to gather and analyze data consistently — remember that every single data point can be valuable — and learn from it. 
Mr Madhavankutty specifically recommended measuring incremental customer acquisition per employee and the customer churn per branch. It's also important to pay special attention to rejected cases or situations where you're losing a lot of leads.
Analyzing this data will help you identify where you're going wrong and create a plan to get back on track. 
7. Map the Customer Journey
Mapping the customer journey allows you and your employees to know exactly where the customer is (i.e., what steps they've already taken, where they've been stuck for a while) and what they need. If you know what the customer has already done and what they're looking for, you can provide them with a better and more personalized experience.
"Interacting with customers across all channels, we meticulously map their journey. So, when a customer reaches out, our agents are well-versed in why they're calling. Whether it's a sudden debit issue or any concern, our agents can instantly reassure and help customers by tracking their complete journey and understanding every touchpoint. Here's where omnichannel technology becomes very useful," Chowdhury said.
Omnichannel technology, especially tools that integrate popular apps like WhatsApp, can help with your customer mapping and enable you to connect with them in multiple formats (without requiring them to start the entire journey over again). This convenience makes things easier for the end user and ensures that all employees are working with the same information.
8. Prioritize Relationships
Relationship-building is critical in any sales position, including sales for NBFCs and financial services companies. When your employees develop strong relationships with prospective customers, those prospects are more likely to follow through and invest in your services (both now and in the future).  
Learning more about your audience  and sharing that information with salespeople and other key team members — is a significant contributor to relationship-building.
It also helps to educate your employees so they, in turn, can educate prospective customers. If prospects trust that they can get reliable information when they ask your employees a question, they'll be more inclined to trust them and your company. 
According to Mr Madhavankutty, people at the frontline shouldn't just fully understand our offerings; they must take complete ownership of the product. Whether it's a gold loan, home loan, or SME lending, an NBFC should provide value-added services, which means educating and sensitizing customers about its multifaceted utility.
9. Encourage Word-of-Mouth Marketing
Nearly two-thirds (64%) of marketers say that word-of-mouth marketing is more effective than other types. If you can get a few customers speaking positively about your company and your financial services, you'll have an easier time bringing in more leads and since they already know a little bit about what you offer, it'll be easier to educate and convert them.
Encourage your existing customers to be ambassadors for your brand. Invite them to refer friends or family members who need loans or other financial services so you can move people through the sales funnel faster.
Improve Your Sales Funnel with Ozonetel
From incorporating more human elements to regularly reviewing the data you've gathered on your target customers, NBFCs can take several steps to build sales funnels that genuinely work and help them grow their businesses. By investing in a tested and respected omnichannel platform like Ozonetel, NBFCs can enhance their sales funnels, provide a higher level of customer service, and collect data that helps them make more informed decisions in the future. Want to see what Ozonetel can do for your NBFC? Sign up today for a free 21-day trial.
Webinar Link: Acing Omnichannel Lead Generation- How NBFCs can build a high-converting sales funnel
Ready to transform your customer experience with a unified, full-stack CX platform?