A Closer Look at Top 8 Call Center Software in 2023
A Closer Look at Top 8 Call Center Software in 2023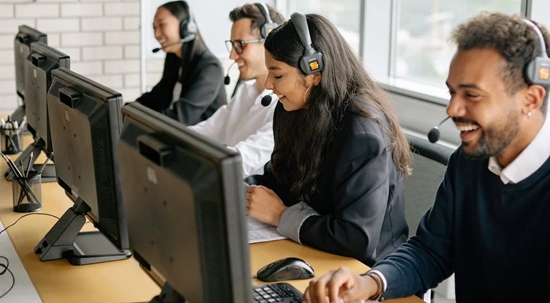 Choosing the right call center software is a pivotal step for any business committed to delivering exceptional customer service. As customer expectations soar, the demand for top-tier tools also intensifies. Features like scalability, seamless integration, robust analytics, and user-friendly interface become critical considerations for reaching your goals. 
With the market offering a plethora of choices, selecting the perfect call center software to meet your unique requirements can be challenging. To make this selection easier for you, we've curated a list of the absolute best call center software options for 2023.
In this article, we will explore:
Why Choosing the Right Call Center Software Matters
Before we delve into our list of top call center software solutions for 2023, let's briefly discuss why selecting the right software is crucial for your business:
Enhanced Customer Experience:

Quality call center software can streamline customer interactions, leading to quicker response times and improved service quality.

Increased Efficiency:

With the right automation and analytics, advanced contact center software features can optimize call routing, reduce wait times and boost

agent productivity

.

Cost Savings:

Efficient call center software can help you save on operational costs while maintaining or even improving service quality.

Scalability:

As your business grows, your call center software should be able to scale with you, adapting to your evolving needs.

Data-Driven Insights:

Modern call center software provides valuable data and analytics, enabling data-driven decision-making and continuous improvement.
Now, let's explore the best call center software options for 2023, starting with our top pick:
1. Ozonetel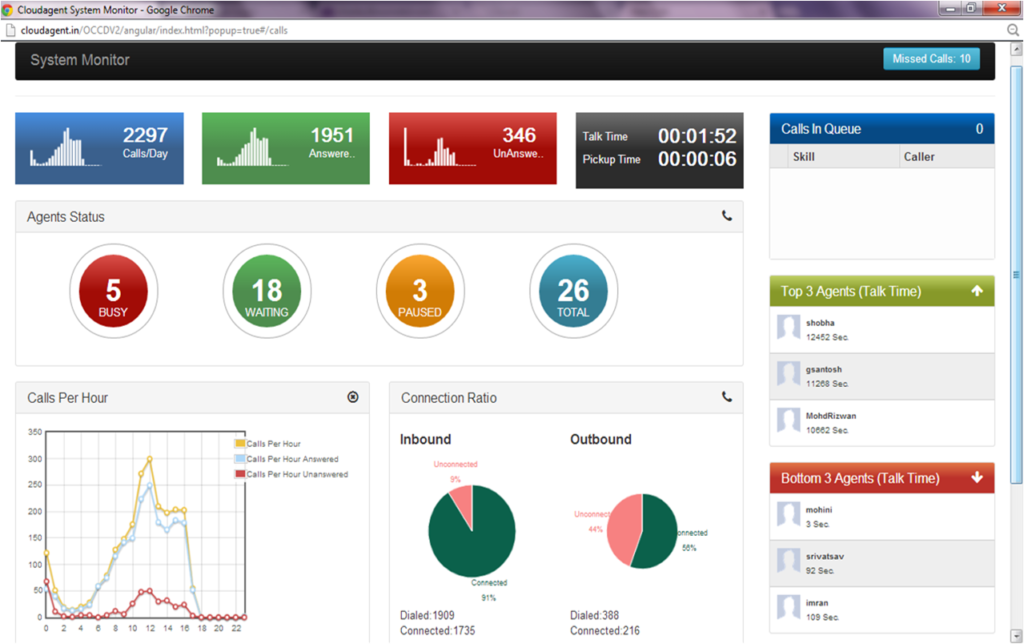 Ozonetel (that's us) offers a leading cloud-based call center software (Ozonetel CloudAgent) known for its reliability and adaptability. It is the go-to choice for businesses of all sizes, loved by businesses for its AI-based analytics, user-friendly interfaces, seamless CTI integrations, industry leading deployment times, and excellent customer service. 
Why Choose Ozonetel?
Feature-rich Solution: Ozonetel CloudAgent offers a comprehensive contact center solution packed with features like intelligent IVR, call recordings, live call monitoring, analytics, and readymade CRM integrations.
Scalability at Its Best: For fast-growing enterprises, Ozonetel offers a robust cloud-platform and flexible pricing, so you can scale up or downsize with ease as per seasonal requirements or company growth.
Customization: For larger enterprises, and technology startups, Ozonetel offers an open API platform that enables you to integrate with other business solutions and design seamless workflows. 
Real-time Insights: Ozonetel helps you measure performance across 100+ parameters. It offers an award winning AI-based Speech Analytics and quality automation, and is loved by supervisors for it's flexible and comprehensive live monitoring dashboards. Effectively manage call queues, track performance metrics, and supervise ongoing conversations across channels.
Top User Ratings: Ozonetel boasts of user love across multiple third-party review sites. It has a stellar 5-star rating on Capterra, and consistently wins the 'Contact Center Leader', ' Easiest Admin' and 'Users Love Us' Badge on G2. 
2. Five9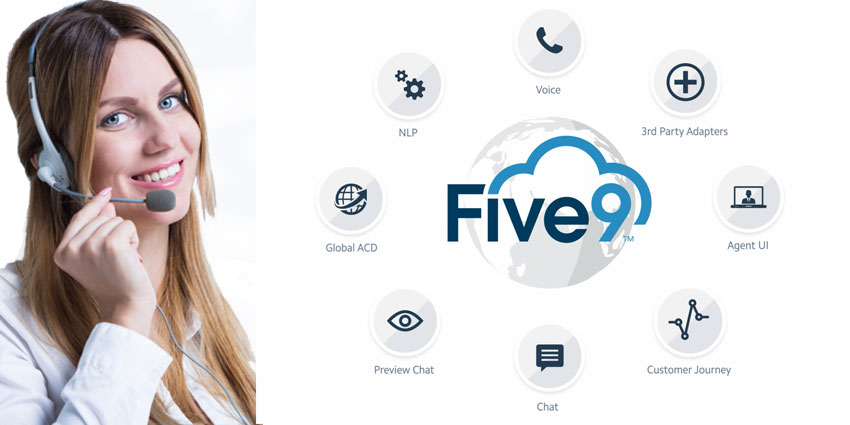 Five9 is a leading call center software, known for its cutting-edge AI features. Five9 empowers businesses across segments to elevate their customer service and improve sales growth. 
Why Choose Five9?
Comprehensive Features: It offers intelligent routing, predictive dialing, and comprehensive reporting tools.
Seamless Integration: It seamlessly integrates with popular applications like Salesforce, Zendesk, and Microsoft Teams, offering real-time call transcriptions and insightful historical reports.
User Satisfaction: While some users note complexity in the interface and occasional crashes, its overall user satisfaction is reflected in a solid Capterra rating of 4.2 stars.
Flexible Pricing: With pricing options ranging from $149 to $229 per month, Five9 caters to businesses of all sizes.
3. Zendesk Talk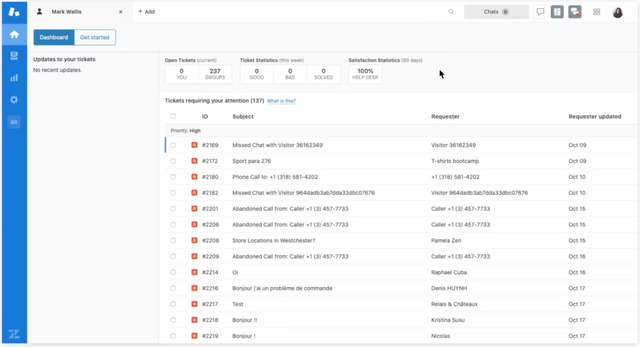 Zendesk Talk is a popular cloud-based call center solution seamlessly integrated into the Zendesk suite, creating a unified customer interaction management platform. 
Why Choose Zendesk Talk?
Comprehensive Features: It offers essential features such as call recording, voicemail, and real-time analytics.
Integration Advantage: Zendesk Talk streamlines the management of customer interactions across various channels, enhancing efficiency.
Flexible Pricing: With monthly costs ranging from $69 to $149-plus per user, it's accessible to businesses of various sizes.
Highly Rated: Zendesk Talk maintains a strong Capterra rating of 4 stars, reflecting its reliability and user satisfaction.
4. Freshdesk Contact Center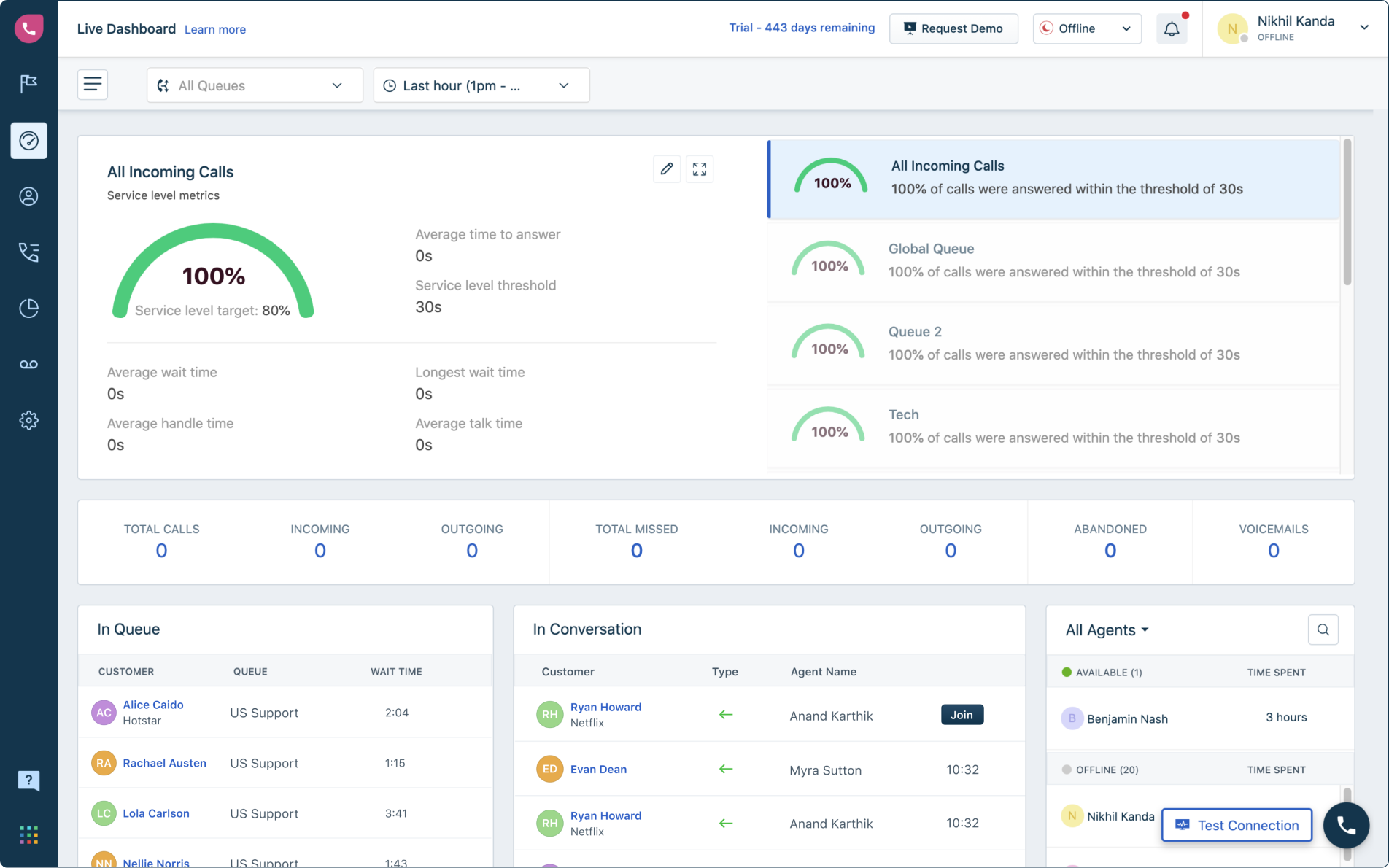 Freshdesk Contact Center is tailor-made for outstanding customer support, providing a multi-channel approach encompassing voice, email, chat, and social media.
Why Choose Freshdesk
Intelligent Capabilities: Standout features include intelligent call routing and automated ticketing, enhancing efficiency in handling customer inquiries.
Cost-Effective: Pricing options range from free to $15 – $69 per user when paid annually, making it a cost-effective choice.
Highly Configurable: With a remarkable G2 rating of 4.4 out of 5, it's highly configurable and user-friendly.
Versatile Solution: It excels in various scenarios, from ticket creation to chat interactions and automation, making Freshdesk a reliable choice for businesses committed to delivering top-notch customer service.
5. Twilio Flex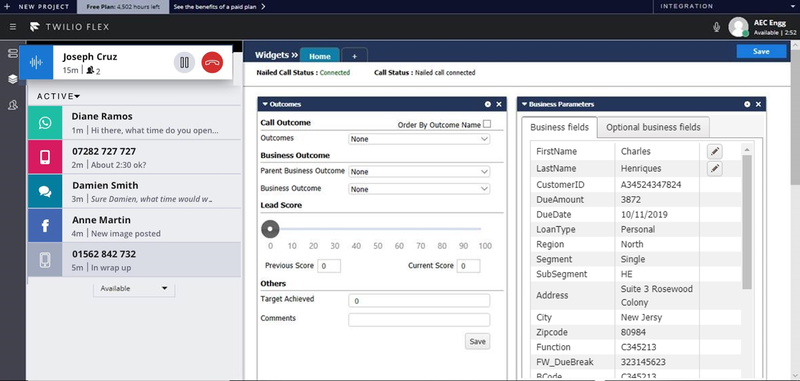 Twilio Flex stands out as a highly customizable cloud contact center platform, offering businesses the ability to craft a personalized call center solution. Twilio Flex offers innovative solutions for businesses seeking tailored and creative contact center experiences.
Why Choose Twilio Flex: 
Customization: Twilio Flex's high degree of customization allows businesses to tailor their contact center to unique requirements, enhancing customer interactions.
API Integration: With programmable APIs, you can integrate Twilio Flex seamlessly with internal or external CRM systems, expanding its functionality.
Affordable: Earning an impressive 4.5 stars on G2, it starts at a reasonable price of $49 per month.
Multi-Channel Excellence: Users praise its excellent multi-channel service capabilities, ensuring you can reach customers through their preferred communication channels.
While occasional slow performance and interface bugs are reported, Twilio Flex remains a robust choice for innovative contact center solutions.
6. RingCentral Contact Center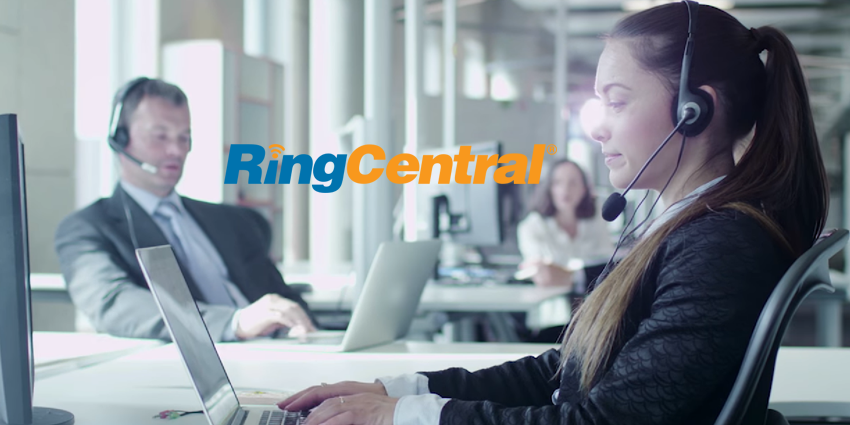 RingCentral Contact Center is designed to empower agents to deliver swift assistance across all communication channels, 24/7.
Why Choose RingCentral 
Comprehensive Features: It offers skills-based routing, agent management, and real-time insights.
Cross-Device Integration: Users appreciate seamless cross-device integration, spanning mobile, desktops, and laptops.
Real-Time Insights: The platform provides real-time insights into customer interactions, helping you make data-driven decisions and enhance customer satisfaction.
Affordable: With a Capterra rating of 4.3 stars, RingCentral offers monthly pricing plans varying from $150 to $170 per user, plus a setup fee.
User Satisfaction: Despite occasional challenges in reaching customer support and call quality issues, it maintains a strong Capterra rating of 4.3 stars. 
While occasional challenges in reaching customer support and call quality issues have been reported, RingCentral Contact Center remains a powerful tool for enhancing customer service and satisfaction.
7. LiveAgent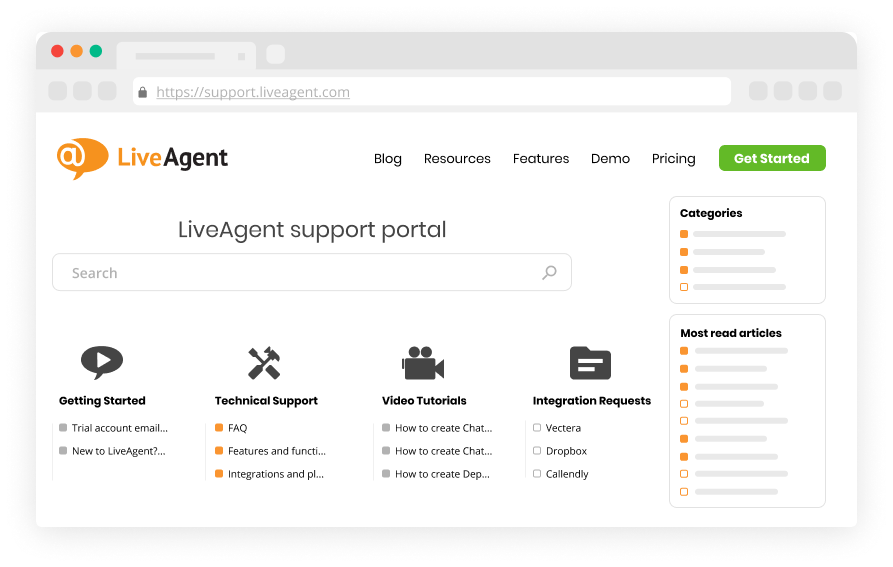 LiveAgent is a comprehensive call center management system that seamlessly integrates into your business processes, enabling seamless multi-channel customer communication. Innovative features such as call centralization, VoIP, and SIP trunks empower you to enhance customer relations and boost sales through effective communication. 
Why Choose LiveAgent
Highly Rated: LiveAgent boasts an impressive 4.7-star rating on Capterra, and its monthly pricing ranges from free to $69 per agent per month (when paid annually).
Omnichannel Ticket System: The software offers an omnichannel ticket system that streamlines customer interactions and issue resolution.
Seamless Integration: LiveAgent seamlessly integrates with e-commerce, marketing, and CRM software, making it an excellent choice for businesses looking to consolidate their tools.
Excellent Customer Support: Users praise LiveAgent's excellent customer support, ensuring you have assistance whenever needed.
While some advanced routing features are only available on higher-priced plans, LiveAgent provides flexibility and customization options to suit your needs.
8. Aircall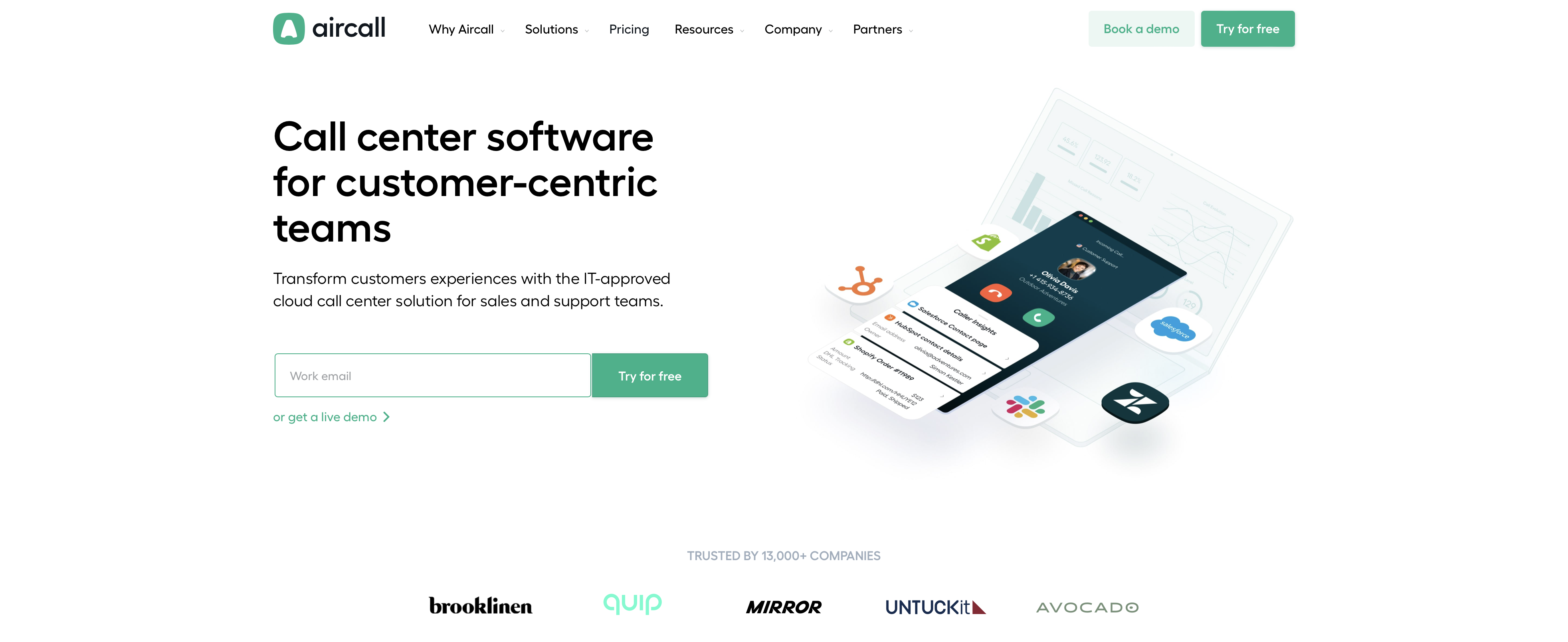 Aircall offers a comprehensive solution for both inbound and outbound calls, making it ideal for traditional customer support centers. Its feature set includes advanced routing, power dialing, queueing, and warm transfers. 
Why Choose Aircall
Customizable Plans: Custom plans are available upon request, allowing you to tailor your Aircall subscription to your specific requirements.
Local and Toll-Free Numbers: Each plan includes one local or toll-free business phone number, with additional numbers priced at $6 per month.
Efficient Call Handling: With a solid 4.3-star Capterra rating, Aircall promises efficient call management, ensuring your customer interactions are handled professionally and effectively.
Ideal for Remote Work: Aircall's flexibility caters to both in-house and remote teams, making it an excellent choice for businesses with diverse working arrangements.
Choosing the Right Software for Your Needs
Selecting the ideal call center software for your specific needs is pivotal to your business's success. Here are some mission-critical considerations to guide your decision:
Define Your Objectives:

Are you focused on improving

customer service

, increasing sales, or enhancing operational efficiency? Understanding your team's priorities will help you narrow down your options.

Scalability:

Pick software that can grow with your business. Scalability is vital, especially if you anticipate expansion in the future. You don't want to outgrow your software quickly.

Integration:

Check if the software seamlessly integrates with your current systems, such as

CRM software

or communication tools. This ensures a smooth workflow and prevents data silos.

Budget:

Determine your budget constraints. While cost is a factor, prioritize value over the lowest price. Consider the long-term benefits and ROI.

User-Friendliness:

Evaluate the software's user interface. It should be intuitive and user-friendly to minimize training time and boost agent productivity.

User Feedback:

Research user reviews and gather feedback from your team. Real-world use cases can provide valuable insights into the software's strengths and weaknesses.

Trial Period:

Whenever possible, take advantage of free trials or demos. Hands-on experience allows you to assess how well the software aligns with your needs.
By carefully considering these factors and aligning them with your call center's specific requirements, you'll be better equipped to choose the right software that maximizes efficiency, enhances customer experiences, and drives your business forward.
Invest in Success: Selecting the Right Software for Your 2023 Call Center Goals
In 2023, the best call center software options are characterized by their ability to provide exceptional customer experiences, streamline operations, and offer scalable solutions. Choosing the right software depends on your business's specific needs, budget, and growth plans. Evaluate these options carefully, considering factors like ease of use, scalability, and integration capabilities, to make an informed decision that will empower your call center to excel in the year ahead. With the right call center software in place, you can remove silos that block seamless CX flows and be well-equipped to meet and exceed customer expectations, driving success and growth for your business.