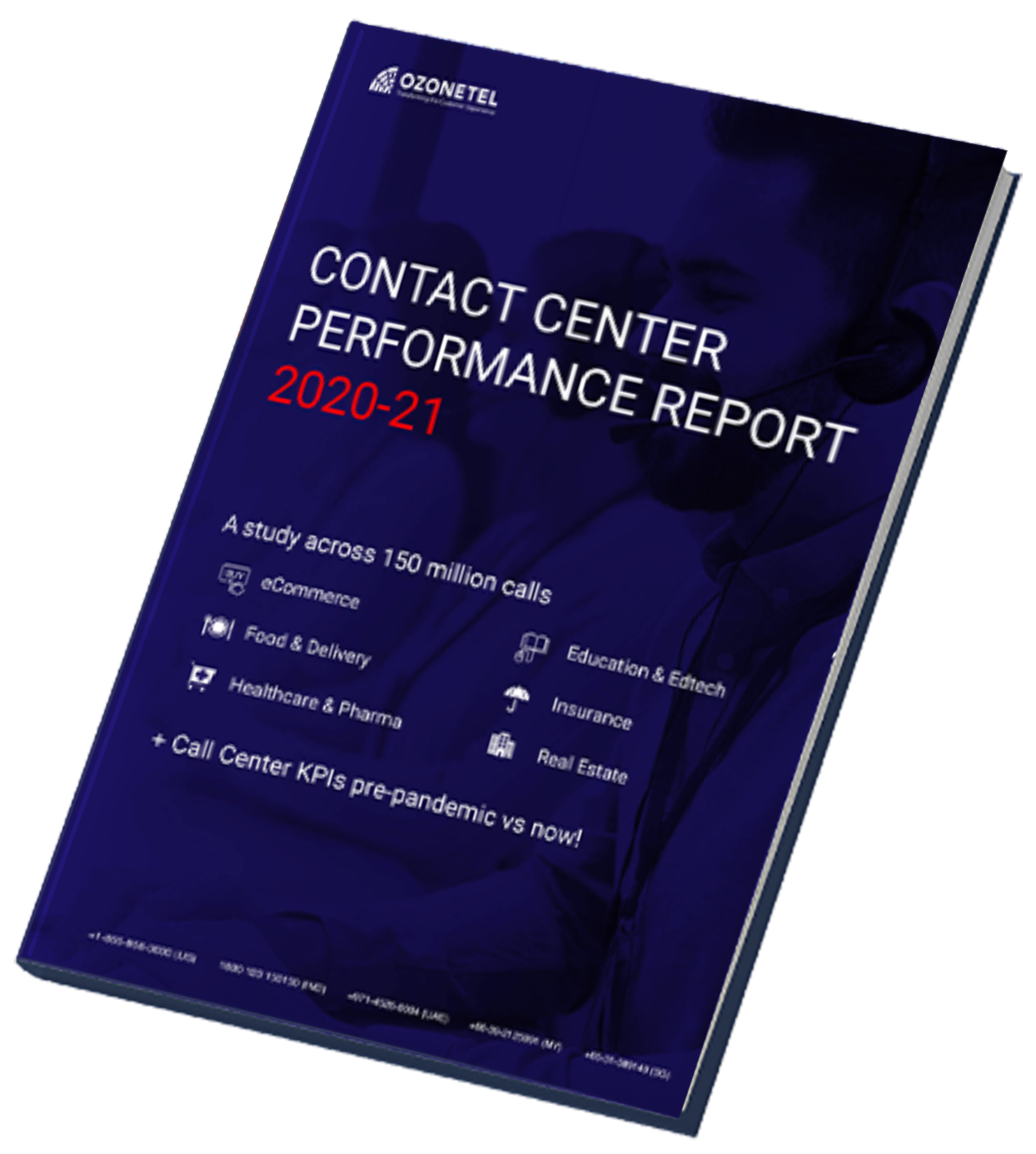 State of Contact Center Report 2021
Data-backed CX insights that unveil the changing role of contact centers.
In 2020, contact centers were critical for business continuity. From 2021 onwards, the strategies they adopt will shape business growth.
Ozonetel, a leading contact center solution provider, combines data from across 150 million calls with experts' opinions, to answer the question: Is there a need to change contact center strategy today? Read on to see what we found, and get actionable insights for adapting to changing customer expectations.
Human interactions prove critical for business
Data proves it beyond a doubt — during a crisis, people seek human connections! While 50% global consumers say they have become more digital, contact centers that can blend self-service with high touch availability (especially during upheavals) will prove critical for business continuity, customer loyalty, referrals, and growth.
At the peak of the crisis, human voice interactions proved vital.
Customers are 2X more likely to want to speak to a business during a crisis.
Talk times spike when customers are faced with unexpected situations. 2
Higher average talk times
For businesses that have heavily invested in their on-premise systems, enabling business continuity, and adding new digital & self-serve channels can be challenging. Learn how Legacy PBX can quickly Add Cloud abilities to their Call Center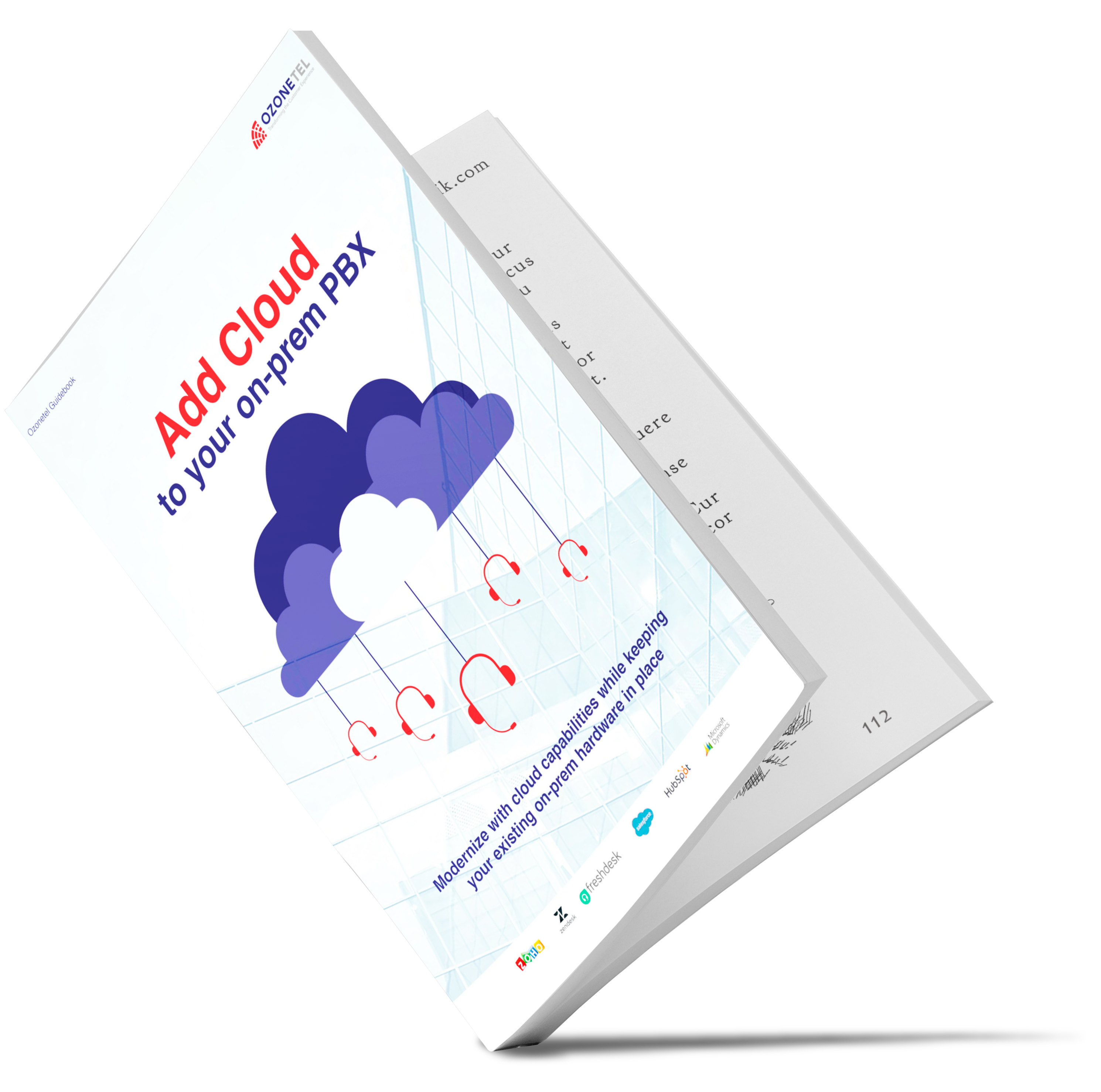 Customer impatience rises.
Even as callers wait in shorter and shorter call queues before speaking to a live agent, abandonment rates keep rising—exhibiting the new-age customers' growing impatience. Call centers need to gear up to provide faster responses than ever before.
AVERAGE TIME IN QUEUE, 2019
In 2019, callers spent an average of 79 seconds waiting for their call to be answered by a live agent
12% callers abandoned calls while waiting in queue
AVERAGE TIME IN QUEUE, 2020
In 2019, callers spent an average of 79 seconds waiting for their call to be answered by a live agent
12% callers abandoned calls while waiting in queue
Did customer experience change in your vertical industry? To learn more, download our complete report.
Contact center training makes an impact.
The customers want their support agent to be a CX-custodian. When faced with unexpected situations, however, these agents struggle to find information, transfer calls and wrap them. 2021 proves that with the right training, contact centers can substantially improve these metrics and deliver a superior customer experience—even in challenging circumstances.
In 2020, 4 minutes is the average amount of time agents spoke to a single caller.
Experienced agents can wrap calls 20% faster than novices.
Healthcare and pharma firms halved their hold times in the second- quarter of 2021.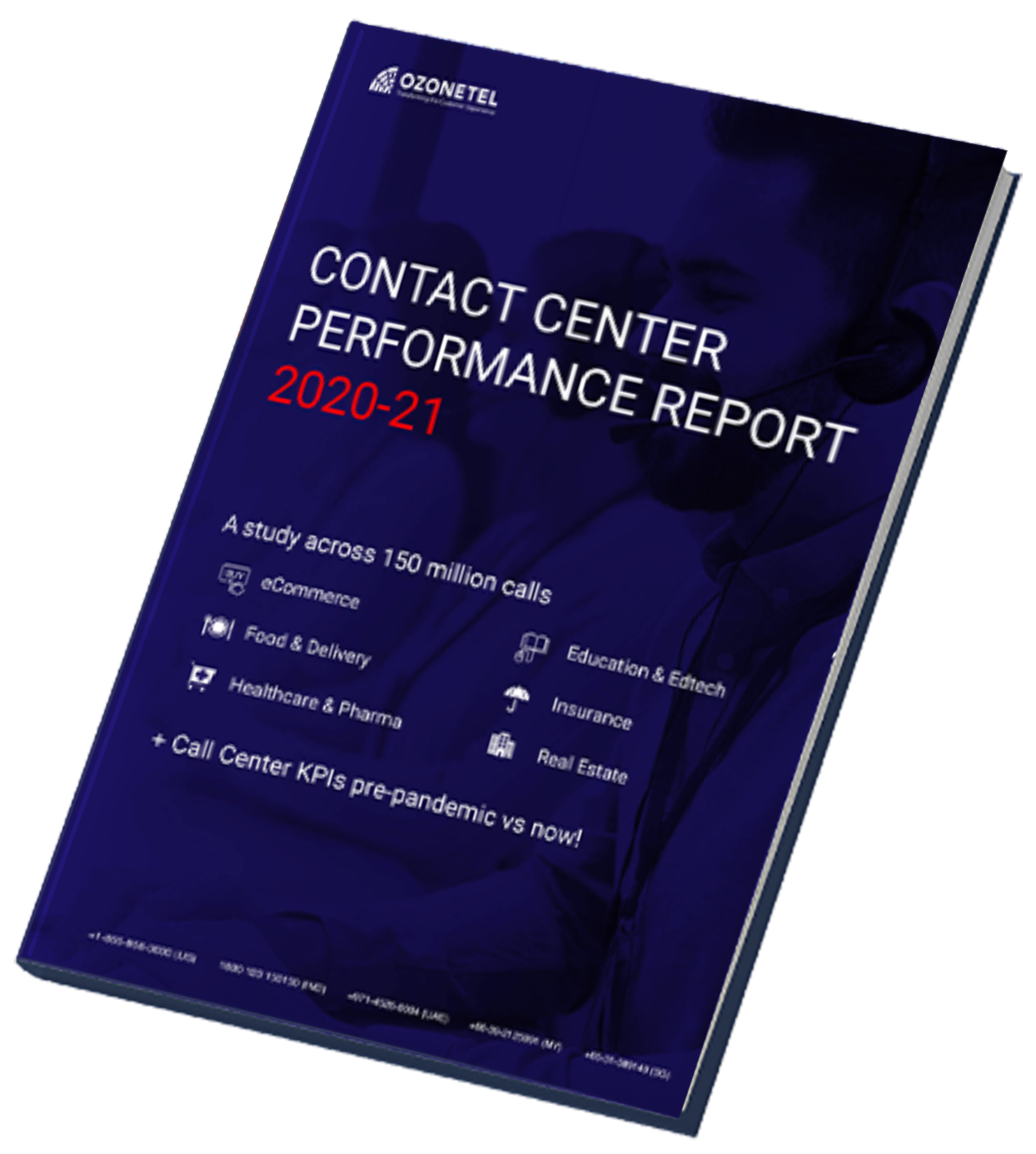 During the pandemic, eCommerce and food delivery verticals saw an increase in talk times, but did some sectors witness a drop in talk times due to the pressure on agents to close calls faster?
Contact centers that were traditionally inbound have started showing a strong trend towards a proactive outreach strategy. Automated calls & messages enable businesses to respond to abandoned calls, notify customers about delays or outages, and educate them about new features, services, offers or products.
Healthcare & pharma companies were maaking 1.7 x more outbound calls than before.
Customers were 3 times more likely to answer calls from their ecommerce vendors after the 2020 crisis.​
Although there is an 8% decline in overall pickup rates, in absolute numbers, more customers were responding positively to calls from businesses
Contact centers will play a key role in humanizing brands, building customer loyalty, referrals and driving customer lifetime value. The key focus will be to:
It's time for a new kind of contact center!
Contact centers that can meet these growing customer expectations in an efficient, scalable manner will differ from others in four critical ways:
Contact centers need to be built upon technology platforms that can rapidly adapt to change.
Contact centers need to integrate with other business tools in order to share data, automate workflows, and unify the customer journey.
Contact centers need to offer customers multiple touchpoints, and ensure consistent, personalized responses across channels.
Contact centers need to capture and tap the huge reserves of customer and conversation data to enable a bigger business impact.
Modernize today with Ozonetel
Omnichannel routing, AI capabilities, and Open APIs can change the game for your contact center, learn how Ozonetel's contact center solution can meet your CX needs.
Want to know what highly responsive customer support looks like?
Responsive high-touch customer support, in spite of spiking call volumes, doesn't have to be complicated. Ecommerce businesses set the benchmark for the customer service levels through integrated, responsive call centers. Learn how an eCommerce startup connects 95% of its calls to a live agent in under 10 seconds, even as it scaled its operations from 5 to 500 agents.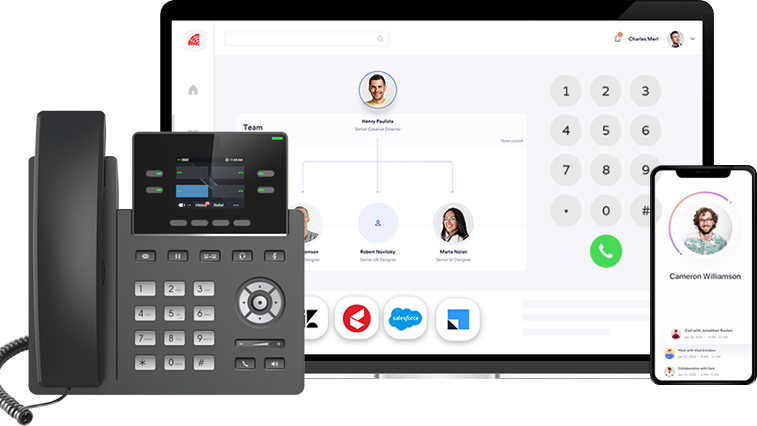 Ready to modernize? Book a 1:1 Demo.
Omnichannel routing, AI capabilities, and Open APIs can change the game for your call center. Ozonetel gives you the personalized support, flexibility & features that growing businesses & enterprises need to make the changes without changing too much! See it in action!