How digital is transforming CX in 2020
How digital is transforming CX in 2020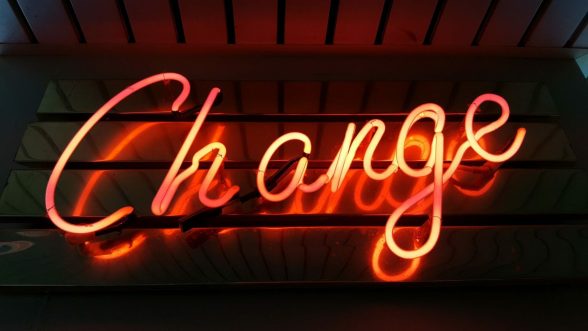 A Peek Into Customer Contact Week – Asia Online: Part I
2020 has been quite the year for working from home! However, amongst the myriad changes we've faced, being able to attend multiple, really insightful virtual events from the comfort our sofas, has definitely been a plus. For instance, we attended both CCW, Las Vegas, and Enterprise Connect virtually this year. (Read more about these events here). And for the next two days, we're attending CCW Asia, where we hope to glean some great insights on the state of CX in Asia. The following article summarizes our learnings from day one.
The theme for this year's Customer Contact Week, Asia Online, is "Enhancing Customer Experience through Omni-Channel Integration, Customer Self-service, and Culture Change". One day one, as expected there was a lot of talk about the changes sprung about by COVID, as well as a focus on automation in the contact center and its implications for CX. Most importantly, the event delivered a positive outlook and shared actionable insights for CX leaders in Asia.
Here are the highlights of sessions that caught our attention on day one.
The focus was on: *
Integrating interaction channels across the business to ensure a seamless experience
Leveraging automation and customer self-service to reduce the number of high volumes and transactional customer inquiries
Using Artificial Intelligence, sentiment analysis, and knowledge management systems to ensure staff have the right information at their disposal
Engaging in training and building a culture of service excellence to increase staff effectiveness"
In this article, we will explore:
Transform Your CX Operations
'Transform Your CX Operations Today by Harnessing the Power of AI, ML and Intelligent Automation' was a fireside chat with Ravi Saraogi, Co-founder & President – Asia Pacific, Uniphore, and Jitender Mohan, Head, Customer Interaction Services, WNS. Ravi and Jitender touched upon critical issues like the need for becoming digitally agile, and the growing importance of Conversational AI and intelligent automation in CX.
On the one hand, we know that Conversational AI and machine learning are transforming the customer experience today, with contact centers worldwide adopting virtual agents and other automation tools. On the other hand, there is a need to integrate digital channels into call centers. This is in spite of the fact that voice still remains one of the most popular channels. According to a survey conducted by Uniphore in April 2020, 80% of people polled said they preferred speaking with an agent. However, the same survey found that 72% of respondents have ended a call while waiting to speak to a live agent.
An AI transformation is critical then, to enhance and boost practices and tackle the challenges that come with lags, delays, wait times, agent availability, and overall customer satisfaction. A change in process can also help alleviate the growing issue of the gap between agent availability due to the change in work situations during the pandemic and the growing number of calls.
But, " AI can't be in the background " Jitender Mohan explains, "It has to be explainable, it has to be very clear and visible to me as a consumer when I'm talking to you through any channel."
Our takeaway:
Conversational AI has been around for a while now. Its time for call centers to start adopting speech analytics, sentiment analysis, voice bots, and chatbots to utilize call center data more effectively, automate L1 transactions, and assist agents during calls and chat interactions.
The Intelligent Contact Centre of the Future
Another session we found really interesting was 'The Intelligent Contact Centre of the Future' by Alaina Franklin, Senior Manager – Customer Success, Zendesk. She discusses the eventualities of the current scenario as well as the growing and evolving challenges for contact centers, agents, and customers due to the increasing levels of stress.
"Customer support operations are fluid and dynamic. Agents are working from home. Lower staffing levels, they maybe can't get to work or have commitments at home, and there's fluctuating volatility in terms of demand. And the importance of easy interactions and resolutions is driving this transformation."

Alaina Franklin, Senior Manager-Customer Success -Zendesk, CCW Asia 2020
As Alaina goes on to discuss AI adoption was seen largely at the backend for a number of years. However, a previously slower customer acceptance for AI is now on the fast-track and has spurred adoption in companies across the globe. Agents have been supported and empowered by AI, and it has enabled and created proactive and productive engagements during the past few months. Although, the phone remains popular it simply isn't enough.
As per insights shared from reports, now changes due to complex multichannel experiences, volatility in request volumes, real-time requests and resolutions and a boom in self-service are emerging trends. Customers increasingly want to connect via chat and messaging. And agile companies are the need of the hour.
How does one then make it easier for customers?
Self-service
Self-service options and WhatsApp are becoming immensely popular with customers turning to contemporary channels for resolution and ease of use. The changing conditions are changing consumer purchasing and spending habits, all leading to an increase in the need for assistance and help, on channels, they are comfortable with. At the same time, they also expect companies to know them and understand their needs and requirements. This, of course, is only possible with integrated channels across the customer journey. You need to be interactive and connected! Data and intel need to be utilized in the best possible way to create a seamless experience for your customers across all communication channels. Again possible with the intelligent application of AI.
Another interesting stat from the Harvard Business Review shared during this session was that 81% of people try to resolve a matter themselves before reaching out. Companies are therefore adding live channels, messaging options and have increased investment in self-service and the adoption of bots and AI.
Our takeaway:
Not only should call centers be looking at ensuring self-service, and integrating AI into their call centers they should also be looking at integrating new digital channels such as WhatsApp to serve customers faster and better.
Some challenges she shared basis the Harvard Business Review, that display the effect of recent tumultuous changes:
"34% increase in wait times.
2X more calls classified as difficult from typical levels.
68% increase in escalation"
Delivering world-class customer experience in 2020
Worldwide, the global pandemic created a surge in customer service calls while businesses dealt with the challenges of pivoting to a work-from-home model for their call center agents. However, Anila Fredericks, Head of Customer Service Operations at Telstra, had a hopeful story to share. Not only was Telstra's call center able to implement their BCP within 24 hours, but they were also able to improve employee engagement, productivity, and NPS scores through the next few months.
Starting early
Part of the reason for their success was the digital transformation initiatives that were already in play within the organization.
Keeping employees engaged
While customer experience was kept central to all their transformation initiatives, Anila mentioned a number of employee engagement and training plans that were central to their success. For instance, years ago they began rigorous skill assessment programs and qualification criteria for employing new agents. Their best agents were sent to Train the Trainer program to help train the other agents. And continuous training programs helped ensure better performance.
When the pandemic struck and agents in Malaysia had to switch to work-from-home, they were quick to identify the resources that these agents would require such as broadband dongles delivered to them within days, at their homes. Not only did they organize regular check-ins with their teams, but the employees also gathered in more causal and fun ways such as with a "virtual pizza party" where pizzas were delivered to all employees at their homes, before a massive online meet-up!
The results? There was a 93% improvement in employee engagement, a 20% increase in productivity, and most importantly a 20 point increase in NPS scores. A great record by all standards, and even more so during COVID!
Shift left
The whole aim of digital transformation, according to Anila, is to move from a "transactional service center" to a truly Integrated one. One that knows the customer and is able to proactively support them. Telstra has achieved this by acting on episodic NPS surveys, managing jeopardy, better escalation management, proactive updates during events such as outages with next update timers, and most importantly by reducing the volume of incidents.
As more and more tasks get automated, the scope to "shift left" increases. Agents need to be trained to take on more challenging roles, and the organization finds itself in a position to deliver better more personalized, and more proactive service.
Our takeaway:
Call center automation is now the accepted path forward. But what next? We liked Anila's suggestions: shift left, persist in improving systems and engagement levels, and continuously strive to improve customer service with a more proactive, more personalized, and more integrated approach.
Stay tuned for more of our takeaways from the insightful sessions at CCW Asia!
To watch or for more information and the agenda, visit  https://www.cxnetwork.com/events-ccw-asia-online-2020/
Image Credits: Featured Photo by Ross Findon on Unsplash
For instance, this included
Centralizing all platforms so that a single agent did not anymore need to connect to multiple platforms to understand the customer they were serving.
Increasing digital interactions from 20% to 80%
Moved from having three different IVRs to a single cloud-based IVR
An integrated human resources platform