How Chatbots for Healthcare Pave the Way for Efficient and Improved Care
How Chatbots for Healthcare Pave the Way for Efficient and Improved Care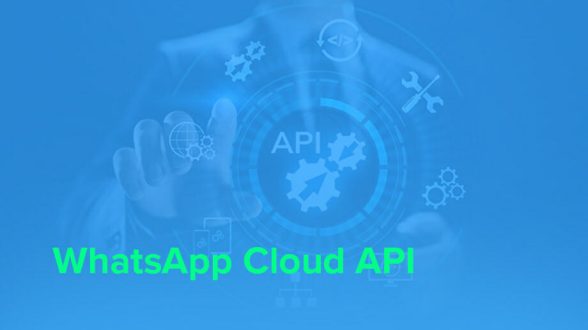 Most people think they have a good idea of what healthcare is all about – but many overlook a crucially important point.
Improving patient outcomes may be the main focus, but a common thread underlies everything caregivers do: The need to identify new technologies that keep hospitals, clinics, and healthcare companies operating smoothly while increasing efficiency and reducing costs.
Chatbots are at the forefront of this push, and they're playing a pivotal role in the patient experience.
A 2018 report by Juniper Research forecasted that healthcare chatbots will enable 2.8 billion interactions & it's adoption will result in cost savings of $3.6 billion globally while another report by Statista found that 42.75% of healthcare and medical professionals believe that patients will use chatbots for treatment on a wide scale in the future.
So, why are chatbots so integral to effective healthcare services in the modern era? How might they improve care delivery and outcomes in the near future? Let's break it down in detail.
In this article, we will explore:
The Role of Chatbots in the Healthcare Industry
The healthcare industry is one of the most rapidly changing and complex industries in the world. To keep up with the ever-changing landscape, hospitals, clinics, and healthcare providers are turning to chatbots.
Chatbots are computer programs that can mimic human conversation. While most are designed to help users get information, they can achieve everything from checking symptoms and confirming appointment bookings to doling out truly useful health advice.
A typical healthcare journey may span multiple interactions, including patient consultations, treatments, follow-ups, and lab visits. Chatbots smooth out this process, by taking over the burdens of administrative work, thereby making the lives of patients and caregivers easier.
From a healthcare insider's perspective, the key strength of medical chatbots is that they make it easier to run the business side of things. They handle the repetitive office tasks, rote interactions, and unavoidable labor that doesn't quite fall into the caregiving category – but which providers can't do without.
The Use Cases and Benefits of Healthcare Chatbots
There are a few things chatbots can't accomplish – particularly when you want to cut repetitive tasks out of your routine. Chatbots can:
Remind patients to take their medication, refill prescriptions, or make follow-up appointments, promoting treatment adherence to keep patients on track without clinicians having to do it all manually
Reduce the time healthcare providers spend on administrative tasks such as scheduling appointments and answering questions from patients, leaving more leeway for caregiving
Conduct marketing research and perform campaign outreach
Connect with AI backends that analyze individual patient data and electronic health record (EHR) software to provide timely notifications and insights
Using chatbots can dramatically expand the quality of patients' healthcare experiences. For instance, they're available 24/7, can provide information or assistance at any time, and are excellent at reducing wait times for appointments and phone calls. By automating these tasks, chatbots reduce the cost of healthcare to prevent overworked humans from getting too stressed.
Remind patients to take their medication, refill prescriptions, or make follow-up appointments, promoting treatment adherence to keep patients on track without clinicians having to do it all manually.
Reduce the time healthcare providers spend on administrative tasks such as scheduling appointments and answering questions from patients, leaving more leeway for caregiving.
Conduct marketing research and perform campaign outreach.
Connect with AI backends that analyze individual patient data and electronic health record (EHR) software to provide timely notifications and insights.
Key Challenges to Healthcare Chatbots
Despite its widely-discussed benefits, there are certain challenges associated with chatbots in healthcare:
Staying updated
Optimizing health chatbots to meet the changing needs of patients is another key challenge that developers face. Medical websites often tend to be data-heavy, and to operate successfully, they should learn from their conversations with patients. This would include gathering feedback from their website users, either through survey questions or transcript analysis.
Data Privacy
Customers are sensitive and guarded about their personal information. Medical institutions should ensure strict compliance with regulations & guarantee the clients' data privacy. To handle data sorting, exchange, management, and interoperability, health chatbots should be PHI and HIPAA-compliant.
Inability To Cater To Deviations
In most cases, bots follow a predetermined path and are unable to deviate from it. This issue, however, can be addressed by connecting an effective live agent solution to your CX strategy.
Accountability Issues
While AI-enabled health chatbots can help improve outcomes, they cannot be the basis of the patient-doctor relationship, nor do they ensure legal and medical accountability.
What Makes a Good Healthcare Chatbot?
One common misconception about chatbots is that they're just automated conversation tools that follow some predetermined agenda. This viewpoint misses out on the complexities of how technology works.
Chatbots in healthcare depend on advanced machine intelligence and natural language processing to know how to respond and understand the semantic meaning of what users say. When someone asks for a reminder of how much medication they ought to be taking, the health chatbot can associate that individual's health record with the person they're speaking to, and even decipher written information (like a prescription) to ensure they give the correct response. You might even program a healthcare chatbot to initiate a conversation based on changes to the health record so that the physician doesn't have to step in personally to deliver updates.
Personalization is another critical aspect. As we've discussed before, a healthcare chatbot must be well integrated with your communication and healthcare management system to offer a unified view of the patient and the patient journey.
To achieve patient satisfaction, healthcare chatbots have to go beyond merely being good at casually conversing. They need to be designed specifically for the healthcare industry to be effective, which requires a thorough awareness of industry-specific language and contextual meanings, not to mention unfailing compliance with applicable regulations such as HIPAA.
Human bodies, medical conditions, and modern healthcare systems are complex. What's more, caregivers commonly employ a wide range of disparate hardware, software, and business strategies to serve evolving patient needs.
If you want your bots to help you thrive, you'll need them to fit in seamlessly. In other words, they need to be customizable, but they should also include quality control features that help you avoid mistakes and include the support you need to get past any deployment growing pains.
Ensuring Seamless Human Failover
However advanced your conversational chatbots may be, there will always be situations that demand human interactions and human empathy. What happens to the trickier questions only an experienced medical professional can answer?
To handle these situations, your healthcare chatbot must be integrated into a system that routes chat conversations seamlessly to trained professionals. Chatbots are designed in such a way that they inherently know their limitations. When someone requires critical information, the bot does its best with the information it has available, but it can just as easily delegate to a real person.
The system should ensure, via strategic integrations, that when the healthcare chatbot transfers a conversation to a person they also transfer the complete context of the conversation. A healthcare communication system such as a CCaaS should ensure that this professional also has secure access to relevant patient or clinical data that is required for them to resolve the issue.
The Biggest Benefits Chatbots Bring to the Healthcare Sector
We've already covered a few of the benefits of chatbots in healthcare. In this section, we will examine some of the advantages of bot-powered caregiving in more detail:
Information, Anytime
If you've interacted with a bank, service website, or retail brand in the past few years, you won't be surprised to know that chatbots are always ready and willing to interact. Their ability to provide patients with 24/7 access to health information is one of the primary motivators that drive caregivers to deploy them.
Responding to SOS Situations
In some cases, being able to get help from bots may be a matter of life or death. You can easily see how this might work in emergencies when bots could provide lifesaving information quicker than a human would. Importantly, running an intelligent SOS bot can also filter out non-critical emergency calls to free up first responders and prioritize cases.
Increasing Care Access
It's also a sad reality that many patients, like those with disabilities, commonly have to overcome barriers to get routine care. From making it easier to get routed to a specialist to answering questions when none are available, bots stand to democratize health services for those in need, such as patients with chronic conditions who need support outside of office hours.
Keeping Everything Working Together and Initiating Interaction
Chatbots commonly help caregivers save money and maximize their bookings by reducing the number of missed or double-booked appointments. Since they can connect directly to office management systems, there's no operational knowledge gap to overcome when planning individual consults: The bot simply updates the timetable automatically.
This also works to help caregivers become more proactive. As AI tools learn from their past performance and interactions, they can self-adjust, providing more frequent reminders for patients on the most difficult courses of treatment or those with poor compliance track records. Since bots don't have to wait for a human to tell them to reach out – or juggle their other work to find the time to reply – they facilitate more consistent, effectively targeted engagement.
Making New Service Rollouts Smoother
As patient populations change, healthcare services may find themselves hard-pressed to keep up. Unfortunately, this isn't a problem you can solve just by getting new equipment.
Imagine you're an oncologist who's been seeing increasing numbers of patients with a specific type of bowel cancer. You decide to buy a new diagnostic machine to perform testing on-site so that your patients no longer have to travel all over town for lab work.
Now the burden of training your nurses to operate the hardware correctly and interpret the results often falls to you or another medical professional, equally burdened with caregiving work.
Chatbots can help these kinds of business improvements succeed by serving as the public-facing interface for letting the world know about your new offerings. As you launch new advertising campaigns to publicize your updated capabilities, you can rely on the bots to field the inevitable questions – like whether patients will be able to pay less for lab work, how the process works, and why you've chosen to make the change.
They can even intake new patients who get referred by your in-network business peers, handling common preliminary tasks like basic health questionnaires so that your practice doesn't suddenly find itself overwhelmed.
Voice-enabled chatbots have also witnessed notable advancements in the healthcare sector. Organizations are leveraging the power of voice assistants to improve clinical workflows, care interactions, and overall patient satisfaction. A 2019 survey by voicebot.ai revealed that more than 50% of US consumers want to use voice assistants for a variety of healthcare needs.
Three Common Chatbot Categories Within the Healthcare Ecosystem
Bots are highly customizable, and most practices tend to use tools specifically tailored to their work. Without getting too much into the high-level AI distinctions, there are a few main types of healthcare chatbots you should know:
Chatbots for General Use by Patients
These bots handle the fundamentals: Scrips, appointments, send reminders, transfers, consult rescheduling, marketing, and the like. They're vital for keeping the wheels of business turning, and they excel at delivering non-specific information, like helping connect patients to resources on diet, exercise, and typical treatment schedules.
Chatbots Catering to a Particular Condition or Disease
These healthcare chatbots go into more detail, answering highly technical questions, interacting with patients and families to deal with complex requests, and linking up with patients' health data to flag points of concern and send automatic alerts. If you serve patients who tend to deal with unique conditions, like diabetes or heart disease, specialized bots help you fill in the knowledge gaps.
Healthcare Chatbots for the Backend
One little-known benefit of chatbots is that they can help caregivers internally. For instance, the move to EHR systems was partially driven by the goal of making it easier for caregivers to explore past patient data in search of actionable insights. Connecting medical chatbots to these existing frameworks could improve your ability to manage large volumes of information naturally – instead of having to create or invest in new software interfaces just to decipher all the information you have at hand.
So, which chatbots should your practice or health system choose? One of the most amazing aspects of this technology is that you don't have to make such a hard decision. Since chatbot programs commonly build on modular features and components, you can build custom tools that achieve all three goals simultaneously.
Even better, you don't need to do the hard work of integration yourself. Good providers make it easy to connect to APIs and add conversational AI that leverage your investments by continually learning and adapting to new challenges over time.
Pain Point Management: How the Healthcare Chatbot is Gaining Traction
By and large, one of the biggest reasons chatbots are gaining traction in healthcare is that they significantly improve patient engagement.
Being able to ask questions 24/7 is useful in practical terms because such access makes it easier for people to follow their care instructions. What's easy to forget as a caregiver who routinely deals with tough situations is that chatbots can help practices extend their bedside manner beyond the hospital bedside.
Providing an immediate response is a preferable alternative to one of the most common pain points that stop patients from adhering to treatment: the sheer anxiety of feeling left in the dark.
Chatbots make it simple to let patients know you're always there for them, and in doing so, they can enhance your ability to keep up your end of the bargain. Not having enough time to deliver adequate care is a huge concern for the healthcare industry, and events like the COVID-19 pandemic illustrated how healthcare providers can easily get overwhelmed. Freeing up administrators, medical professionals, and support staff by using bots is a smart way to alleviate these internal pain points.
Healthcare Chatbot Development: What We Can Expect
Healthcare chatbots are growing in popularity, and the trend will only continue as telemedicine increasingly becomes the norm. In the future, the growth of EHR systems and remote patient monitoring devices – like personal fitness trackers and other always-on diagnostic tools – will exponentially increase the health data that providers can access.
Medical chatbots may be the already-overloaded healthcare system's saving grace. By simplifying administrative healthcare processes such as scheduling appointments, patient intake, and aggregating patient feedback, bots will help medical professionals, nurses, and admins keep patients engaged, informed, and ultimately healthier.
But as Santosh Marathe, Regional CEO of Western Region Apollo Hospital, India, stated in a recent panel discussion on Breaking Barriers to Patient Engagement: Although technology can facilitate new healthcare modalities that were once unthinkable, it's by no means a cure-all in a human-centered industry where touch still reigns supreme.
To know more about how Ozonetel offers holistic communication solutions for improving healthcare processes, check out our latest offerings or read our customer stories.