How to Manage Call Flow for Doctor's Phone Consultants? – Ozonetel
How to Manage Call Flow for Doctor's Phone Consultants? – Ozonetel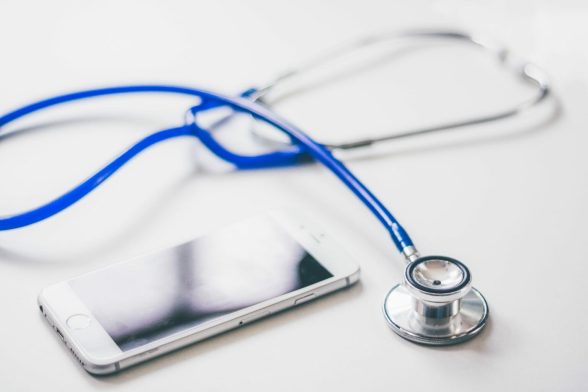 Now that you are consulting patients via phone calls, you should set up an auto attendant to answer calls in the same way that your receptionist would attend patients arriving at your clinic. As outlined in our previous blog, this attendant can be an automated IVR.
We've consulted the new telemedicine guidelines published by the Indian Government, to outline what your auto-attendant/IVR should say:
In this article, we will explore:
what your auto-attendant/IVR should say
1. IVR greets and introduces.
Your IVR can greet your patient and introduce you. In case of an emergency, you can keep the option where the patient can dial say "9" to connect with you directly.
2.  The IVR can notify patients about your consultation charges
If the call is not an emergency the IVR can proceed to collect some details for you. It can ask the patient if this is a routine check-up or a follow-up. If it is a routine check-up, the IVR can state consultation charges.
3. The IVR can then collect some details for you.
You can ask if this is an existing patient or a new patient. For example, dial "1" if you are a new patient. Or dial "2" for existing patients.
4. Start the teleconsultation or collect more details
If it is a regular patient, you may want to plunge right into the call. If it's a new patient, there are some more details that your auto attendant can easily collect such as gender (Dial "1" for male, "2" for female), weight, or age.
5. Collect your fees
And when your consultation ends, your auto attendant can collect calls just like your receptionist might have done for your in-clinic practice. The auto-attendant relays your fees, and then you can use your cloud PBX application to send across a UPI payment link too.
If you need any help setting up our IVR system for your phone consultation, remember your account manager will be available 24 x 7 to help. If you haven't yet set up an IVRS or Cloud PBX for your consultations, let our sales representatives show you how. Contact us here for inquires.  
(Also read: How Doctors Can Use Cloud PBX to Consult from Home)