Building a Connected Ecosystem with Enterprise Communication
Building a Connected Ecosystem with Enterprise Communication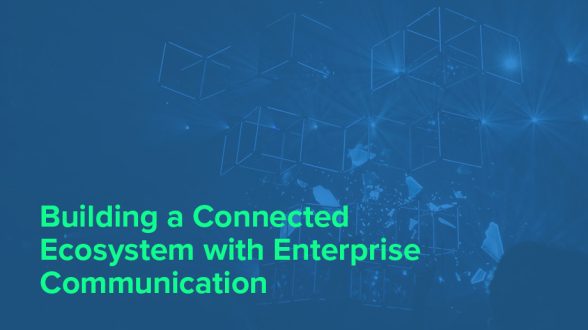 Effective communication becomes more critical for an organization operating on a larger scale. Given the high stakes involved, such organizations should not invest in anything less than an enterprise-grade solution to enhance collaboration and improve workplace productivity. Let's take a look at the following stats:
84% people believe that it is important for organizations moving into 2019 to reimagine their workforce to improve productivity. (Deloitte)
86% of employees, corporate executives and educators believe ineffective communication is the underlying reason for workplace failures. (Salesforce)
Well-connected teams see a productivity increase of 20–25%. (McKinsey)
75% of employers view collaboration and teamwork as important aspects of a successful business. (Queens University of Charlotte)
All the above-shared data points towards the growing importance of internal communication. As workplaces are shifting from offices to online environments, efficient communication is becoming more important than ever. A robust & advanced enterprise communication is at the core of day-to-day activities that enable businesses to modernize their customer service communication and internal collaboration with digitized solutions. So, how to set up a solid foundation for superior customer experience and workplace productivity with a reliable cloud partner.
In this article, we will explore:
What is Enterprise Communication
Enterprise communication is defined as an integrated approach toward fulfilling business needs by enabling timely flow of information through a network of communications channels and tools both internally & externally.  
According to Gartner, enterprise communications platforms consist of equipment, software, and services specifically tapped to facilitate an "interactive" network of multiple cross-channel communication methods spanning phone, web, chats, email, video, SMS, AR VR, bots, file sharing, and much more.
Components of Modern Enterprise Communication
Integrated enterprise contact centers rely on digital tools handled by a smart digital workforce to build pointed and highly personalized call and messaging strategies targeting the right audiences with the right kind of information in a disruption-free way. 
Let us evaluate the various scenarios that highlight the use of enterprise communication in your business workflows.
A modern enterprise contact center relies on integrated unified communication tools to meet 'anytime, anywhere" with different stakeholders in the company. Businesses that run contact centers are toggling between different communication channels for calls, chats, video conferencing, and text messaging. However, enterprises have varying and evolving needs when it comes to implementing communication systems for their cross-functional teams. 
Working with complex systems has forced organizations to constantly look out for simple, centralized enterprise communications platforms for unified, transparent, and secure internal and external collaboration with employees, agents, and customers. That's why investing immediately in a strategic enterprise contact center is important for sustaining in today's competitive landscape. 
Broadly, the modern enterprise communication landscape can be divided into five technology segments. These are: 
Cloud Contact Centers (CCaaS): Cloud Contact Center is a comprehensive suite of tools, applications and cloud-hosted services that helps businesses integrate all customer interactions, regardless of the business location and the choice of communication channel.
Unified Communications-as-a-Service (UCaaS): Unified communications as a service (UCaaS) is a cloud-delivery model that integrates telephonic and internet communication methods into a single unified platform.
Internal collaboration tools: Internal collaboration tool help two or more employees to work together to accomplish a common goal.
In-app messaging and chat platforms: These are contextual, targeted notifications sent on app to engage active users
Embedded communication systems / APIs: An interface or protocol between a client and a server designed to simplify client-side software development.
Features of Enterprise Contact Center
Both on-premise and cloud enterprise communication platforms bring in a wide range of services and applications to form the backbone for your call center operations.
 Key features include:
IVR solution: Guide your customers to the right contact center agent using self-service IVR.
Auto attendants: An auto-attendant is a voice channel service that receives, answers, and distributes calls to different customer support branches or business departments.
Auto-dialers: Auto dialers are software used to quickly dial down a list of contacts and connect them to a live agent or an IVR.
Reporting and analytics:  Leveraging data collection & analytics capabilities to track performance & gain operations insights
Omnichannel communications: Deliver cross channel interactions across email, Facebook Messenger, WhatsApp, SMS, MMS, voice notes, FAX, and chatbots.
In house collaboration: Remote team messaging and collaboration with file sharing, meeting scheduling, and task management.
Building a Modern Enterprise Communication Strategy
Businesses are looking to quickly scale their digital communication and collaboration with integrated enterprise communication software. As the business grows, it is evident that this system would witness a spike in calls and messages. 
Customers trust brands that can deliver consistent and constant communication, so these solutions must adopt best practices to scale their operations with world-class technology infrastructure.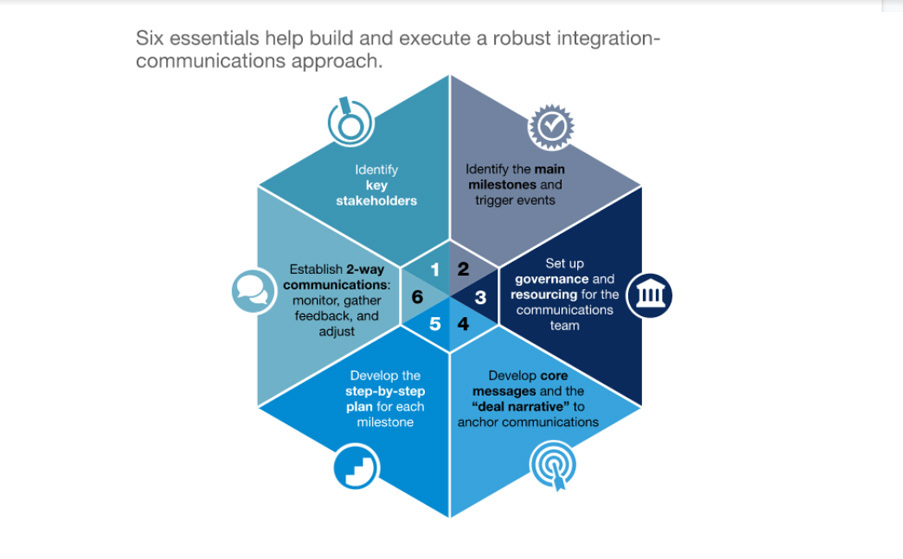 Here are five definitive approaches to scale your operations with enterprise communications.
1. Choose Feature-Rich Contact Center Software
A best-in-class Cloud contact center platform can play a strategic role in keeping your customers happy while building an intelligent AI-assisted workforce that understands the importance of delivering customer delight with meaningful conversations. A growth-focused communications software is beneficial to employees and customers as it helps organizations exceed expectations in a subtle and non-disruptive manner.
2. Balance Priorities with Accelerated Cloud Migration
Cloud adoption is moving at a phenomenal pace. Enterprise communication, along with marketing and sales knowledge management resources, is amid cloud transformation journeys. This means you require a reliable cloud migration service provider to help you address pressing challenges related to data migration and sovereignty, privacy, and connectivity. 
3. Embrace Digital Twins (DT)
There has been a paradigm shift in the way businesses reach customers digitally. Embracing a solid roadmap to create a DT version of your enterprise communication, powered by Artificial Intelligence (AI), Robotic Process Automation (RPA), and IoT techniques, helps you build a scalable customer-first communication network. 
4. Evaluate Your "Best Ways" to Serve a Customer
Do you already have Customer Relationship Management (CRM) software but still find it hard to connect with your leads and prospects? Scaling your enterprise contact center depends so much on integrating CRM with CCaaS, inherently enabling your agents to skip mundane tasks and speed up call management with automated call routing and analytics. Enterprise communication with agent-to-customer experience at the core would always help you scale your business at a lightning pace.
5. Build a Rewarding Workplace.
Connectivity is a big productivity booster at the workplace. Focus on agent experience as much as you would do with CX. Actively engaged agents can play a key role in delivering excellent customer service, which in turn improves the CSAT and NPS of a contact center. You can build a trustworthy enterprise communication ecosystem that bolsters career growth and empowerment among agents, enabling you to instantly gratify and reward agents with valuable insights, guidance, and compensation.
Benefits of Using Enterprise Cloud Communication
Leveraging a CCaaS or UCaaS technology breaks down communication silos in your cross-functional teams – the biggest advantage when you are looking to drive your contact center operations forward in a cost-effective manner.
Here are 9 benefits of using cloud communication software for your enterprise (UCaaS and CCaaS)
Lower TCO: 

Migrating your workloads and applications to the cloud can help you reduce TCO. You will no longer have to incur expenses on time-consuming IT management and maintenance activities.

Customer relationship management: Have a 360-degree view of your interactions with customers, get real-time insights of your sales opportunities & boost retention rates.
Improved agent productivity: Leverage self-service channels, automate repetitive tasks & ensure smart monitoring & analytics to boost agent performance.
Scalability & flexibility: Cloud-based contact centers are also easily scalable and flexible to handle seasonal demands.
Improved collaboration: Leverage cloud-enabled integrations to get rid of organizational silos, improve effortless communication and promote a customer-centric culture.
Setting up an enterprise communication system could be a daunting task riddled with complex decision-making steps related to scale, agility, and security.
A reliable partner like Ozonetel can help you set up a powerful CX-focused contact center that integrates with your UCaaS solution to enable an enterprise communication roadmap in days.
Final Thoughts
Most organizations use communication technologies in some way, yet very few are anywhere close to tapping their far-reaching benefits for employee management, finance, product development, Marketing, sales, and customer support. A future-focused business leader should adapt to the changing paradigm in enterprise communication and strive to unify conversational channels using AI, Big data, and Automation right away.