Best Predictive Dialers in 2023: Boost Your Sales with the Right Choice
Best Predictive Dialers in 2023: Boost Your Sales with the Right Choice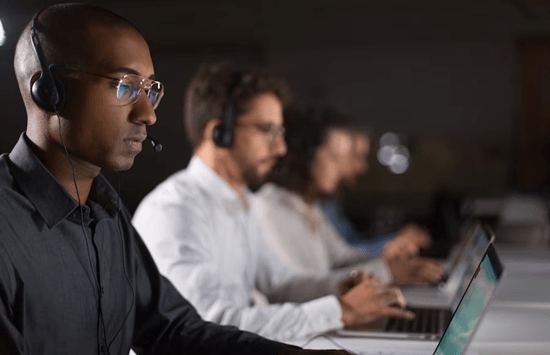 In the fast-paced world of sales and customer outreach, efficiency is key. That's where predictive dialers come into play. These intelligent tools have revolutionized the way businesses connect with their prospects and clients. By automating the dialing process and making data-driven decisions, predictive dialers help sales teams maximize their productivity and, ultimately, their revenue.
But with the ever-growing list of best predictive dialer software available in 2023, how can you choose the right one for your business? In this article, we'll not only introduce you to some of the best predictive dialers available this year but also guide you through the selection process. So, let's dive in!
In this article, we will explore:
How to Choose the Right Predictive Dialer Software
Before we jump into our list of the best predictive dialers for 2023, it's crucial to understand the criteria for making the right choice. Here are some key factors to consider.
Scalability: Ensure the software can scale with your business. Whether you're a small startup or a large enterprise, the dialer should accommodate your growing needs.
Integration: Check for compatibility with your existing CRM and other tools. Seamless integrations can significantly enhance your team's workflow.
Compliance: Compliance with industry regulations like TCPA and GDPR is essential. The software should help you maintain legal and ethical standards in your communication.
Analytics and Reporting: Look for features that provide insights into your call center's performance. Analytics and reporting tools can help you identify areas for improvement.
Automation and AI: Modern predictive dialers often come with AI-powered features. These can include sentiment analysis, speech recognition, and smart call routing.
Customer Support: Excellent customer support ensures that you can resolve any issues promptly. Consider the availability and responsiveness of the provider's support team.
User-Friendliness: A user-friendly interface makes it easier for your staff to adopt and use the software effectively. Training requirements should be minimal.
Now armed with these critical considerations, let's explore the best predictive dialer solutions for 2023, each tailored to suit various business needs and equipped with unique features that can potentially transform your calling operations and augment productivity.
The Best Predictive Dialers in 2023
1. Ozonetel
Rating:
5 stars on Capterra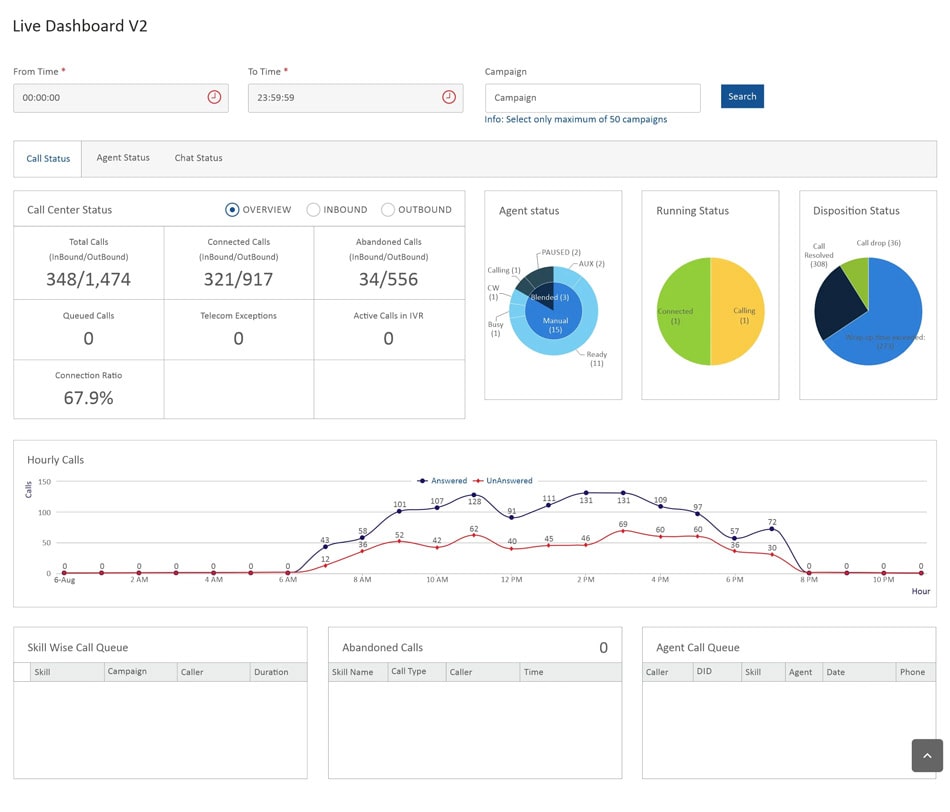 Ozonetel
is a leading name in the predictive dialer industry. The robust features offered by Ozonetel's   include automated call distribution, real-time analytics, and AI-driven call routing, it's an excellent choice for businesses of all sizes. The software's user-friendly interface and seamless integration with popular CRMs make it a top pick for 2023.
Reasons to Choose
Prioritize live prospects by bypassing answering machines and voicemails.
Our dialer handles various number formats, saving you editing time.
Optimize pickup chances with scheduled retries.
Enhance recall by following up answered and unanswered calls with text messages.
High agent productivity. No dropped calls
User Insight:
Ozonetel's intuitive interface receives consistent praise from users who appreciate its user-friendly layout and easy access to features. Customers enthusiastically label it as an exceptional predictive dialer, highlighting its seamless functionality that enhances the overall user experience.
2. Five9
Rating: 3.9 out of 5 stars on G2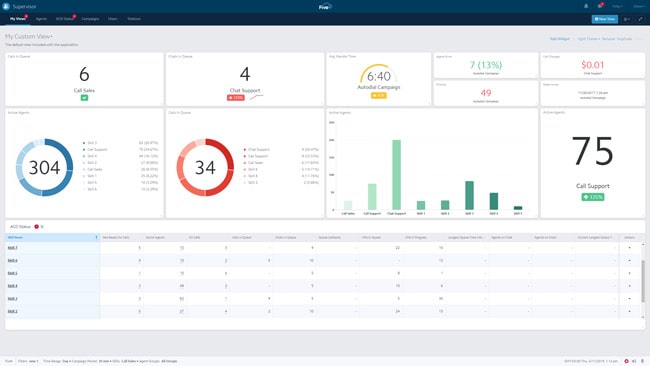 Five9 is a cloud-based predictive dialer that offers exceptional scalability. It boasts an AI-driven predictive dialer that optimizes call pacing for the best results. Five9 also excels in compliance management, ensuring your calls align with regulations.
Reasons to Choose
Utilize advanced algorithms to forecast agent availability
Ideal for over 10 active agents, it calculates call volume based on connect rates in real-time
Boosts agent engagement by minimizing dialing time.
Drastically increases number of live connections per agent
User Insight:
Users commend the level of automation offered by Five9, highlighting how it has saved time and manual labor for employees. With everything handled on the backend, agents can focus on providing exceptional customer service.
3. Dialpad
Rating: 4.3 stars on Capterra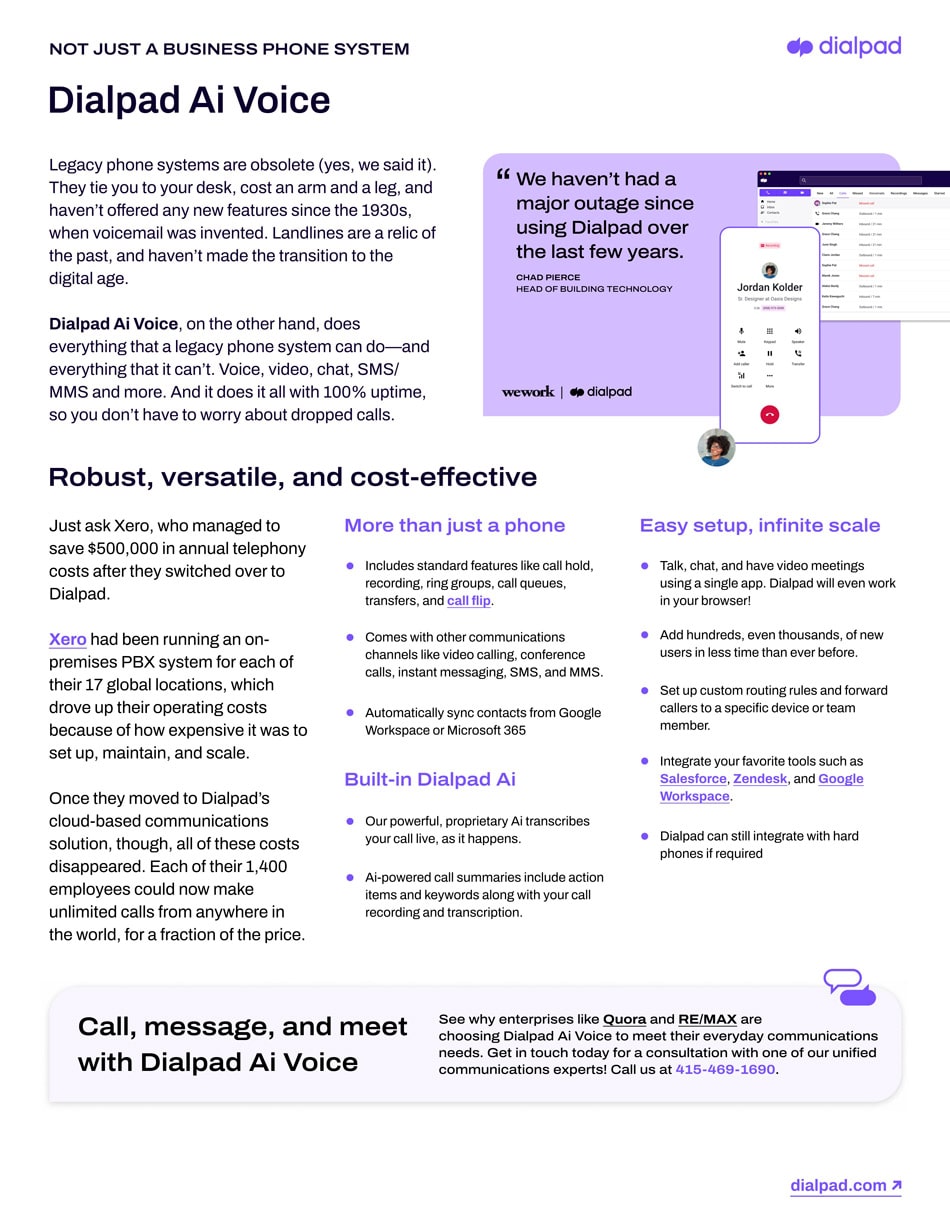 Dialpad offers a modern approach to predictive dialing with its AI-driven Voice Intelligence technology. It's known for its deep integration with G Suite and Microsoft Office 365, making it an attractive option for businesses heavily reliant on these productivity suites.
Reasons to Choose
Optimize high call volume, minimize agent idle time.
Reporting integrates with predictive dialers for performance insights.
Combine automated, manual dialing, and callbacks for efficiency.
AI routes calls to best-suited agents, adapting to customer data.
The AI voice enhances natural-sounding conversations, adjusts tone and pitch
User Insight:
Dialpad's users consistently praise the crystal-clear sound quality, underscoring its reliability during calls. The outstanding customer support provided by Dialpad is another standout feature, with users highlighting their experiences of prompt and efficient issue resolution.
4. VanillaSoft
Rating: 4.7 stars on Capterra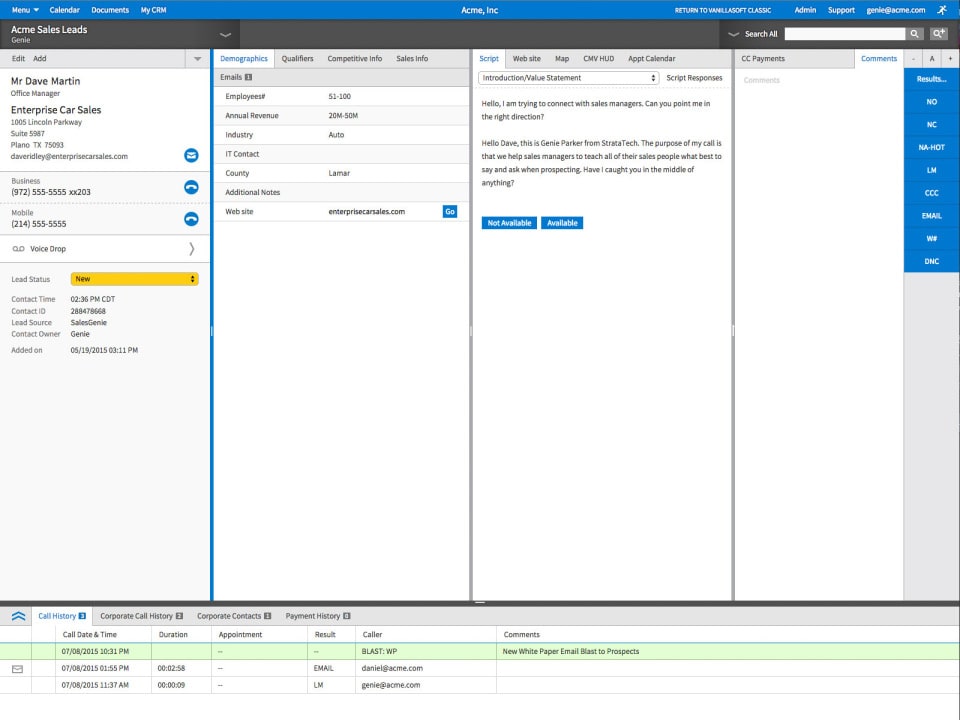 VanillaSoft stands out by seamlessly integrating a predictive dialer with comprehensive sales engagement features, providing a holistic solution tailored for sales teams. With its Queue-based Routing system, VanillaSoft optimizes efficiency by directing the right calls to the most suitable agents, streamlining operations, and enhancing productivity.
Reasons to Choose
Customize dialer settings to align with your team's goals and preferences.
Seamlessly integrate with popular CRM platforms like Salesforce, HubSpot, Zendesk, and more.
Supports multiple communication channels, including voice, video, text, email, and chat.
Uses algorithm to estimate dialing times based on agent availability, call duration, and expected answer rates
User Insight:
Users find VanillaSoft very user-friendly and appreciate how it helps organization. It's considered a perfect fit for call centers, with many users highlighting its excellent value for the monthly price and the fantastic support staff. 
5. Aircall
Rating:
4.3 stars on Capterra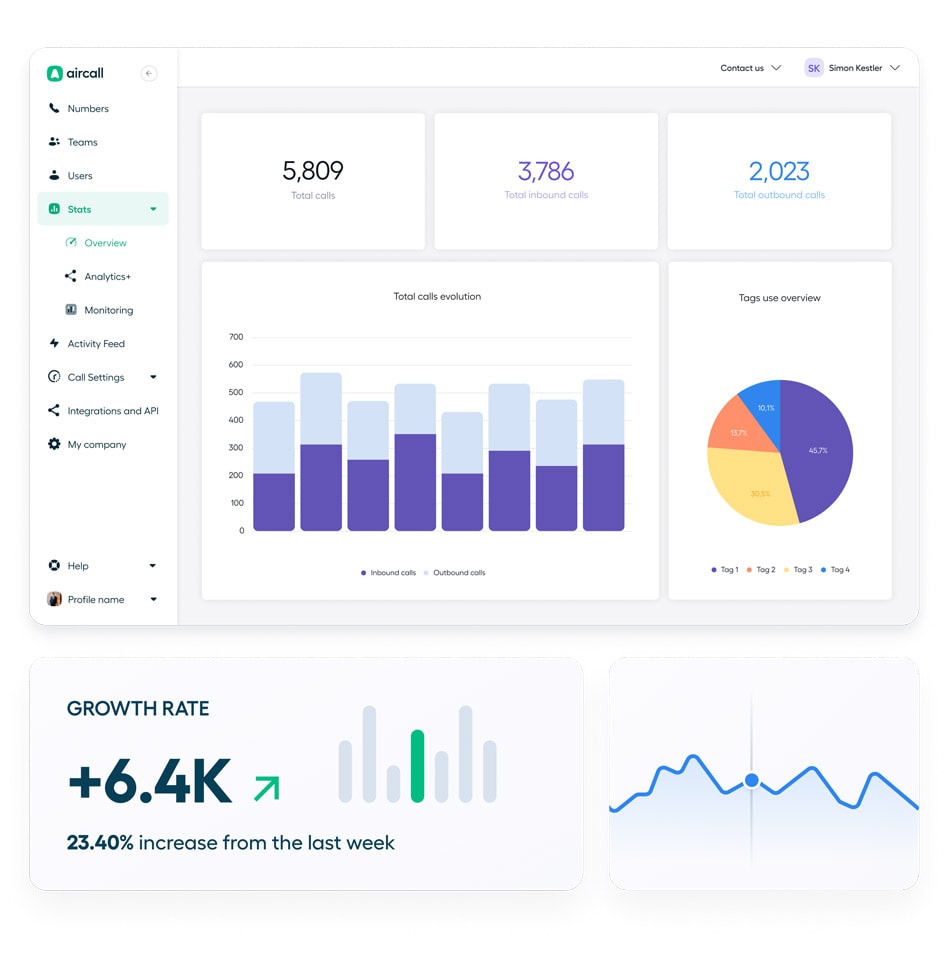 Aircall's predictive dialer
seamlessly integrates with its cloud-based phone system, making it a compelling choice for companies in search of a unified communication solution. The platform's intuitive interface simplifies call management, while its robust analytics tools empower businesses to gain deeper insights into their communication processes.
Why Choose Aircall
Employs algorithm-based dialing.
Ensure a steady call flow for representatives.
Boost call connection ratios effectively.
Assess agent availability.
Filters out voicemails, unanswered, and disconnected numbers.
User Insight:
Customers describe Aircall's interface as simple and user-friendly. They appreciate the straightforward process of using and organizing calls, as well as the excellent customer support and onboarding process.
6. RingCentral
Rating: 3.9 out of 5 stars on G2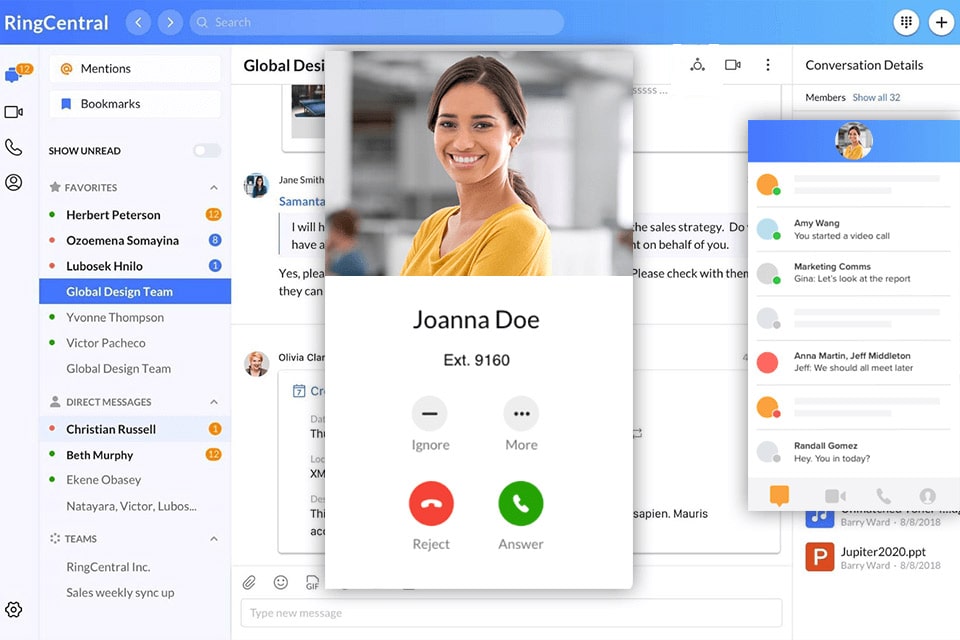 RingCentral, a well-known name in business communication, offers a predictive dialer as part of its cloud-based phone system. Its integration capabilities and comprehensive feature set make it a contender for businesses looking for a one-stop solution.
Why Choose RingCentral
Built-in analytics for performance monitoring and measurement.
Efficient click-to-call feature for seamless customer connections, eliminating manual dialing.
Access key performance metrics, including call time, hold times, and customer satisfaction scores.
Integration with CRM dashboards for automatic call data sync
Other features include local caller ID, virtual agent function, and compliance with regulations like TCPA.
User Insight:
Users consistently praise RingCentral for its user-friendly interface, cost-effectiveness, and scalable nature, establishing it as a favored option for businesses of varying sizes. RingCentral seamlessly integrates ease of use with economic efficiency and adaptability.
7. PhoneBurner
Rating: 4.7 out of 5 stars on G2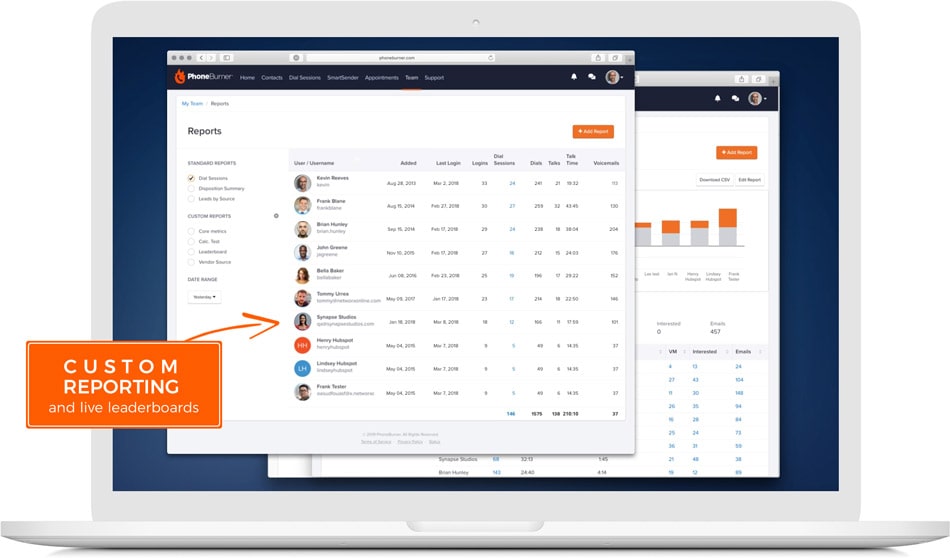 PhoneBurner is tailor-made for high-volume call operations within sales teams. The inclusion of a power dialing feature, coupled with seamless CRM integration, streamlines the calling process. This synergy significantly amplifies agent productivity, making it a must-have tool for businesses seeking efficient and effective outbound communication strategies.
Reasons to Choose
Smooth operation without awkward pauses or beeps, unlike some other predictive dialers.
Agents have the flexibility to make calls from anywhere, using any phone or headset.
Seamless integration with CRM, providing access to your dashboard and automatic call data sync.
Transcription of calls, generating summaries and action items for efficient follow-up.
User Insight:
Regular users of PhoneBurner consistently compliment the platform's exceptional onboarding process, which plays a pivotal role in ensuring a seamless transition from the initial sign-up phase to a state of heightened productivity.
8. DialedIn by ChaseData
Rating: 4.7 out of 5 stars on G2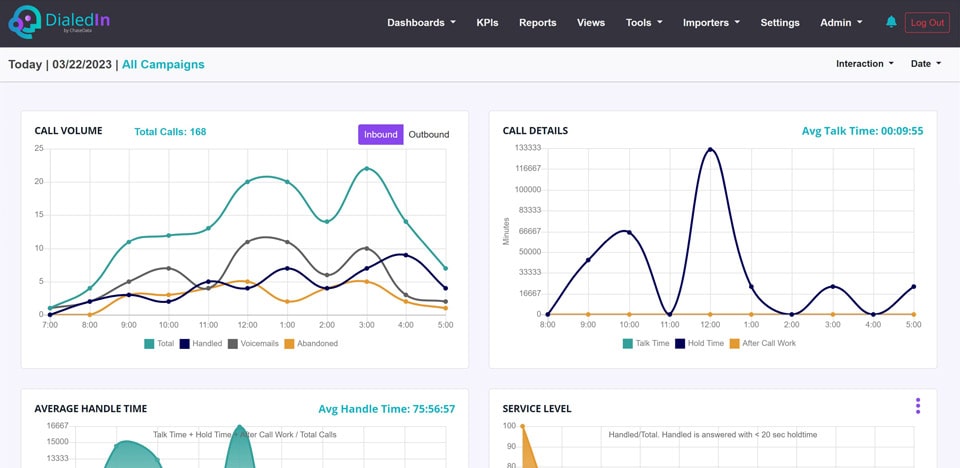 DialedIn by ChaseData presents a versatile predictive dialer solution designed for contact centers and businesses that place a premium on customization. With features such as intelligent call routing and scripting at its core, ChaseData offers a robust solution tailored to satisfy the unique needs of its users.
Reasons to Choose
The optimized predictive algorithm continually adapts to key call center variables, ensuring maximum talk time.
Enable call center managers to meet target drop rates
Increase talk time and reduce idle/average wait times.
High-volume outbound call centers run more efficiently
User Insight:
ChaseData garners praise from reviewers for being a versatile and dynamic application, offering valuable tools for both administrators and agents. What truly stands out is its exceptional support staff, exemplifying a commitment to customer satisfaction and problem resolution.
9. Convoso
Rating: 4.5 stars on Capterra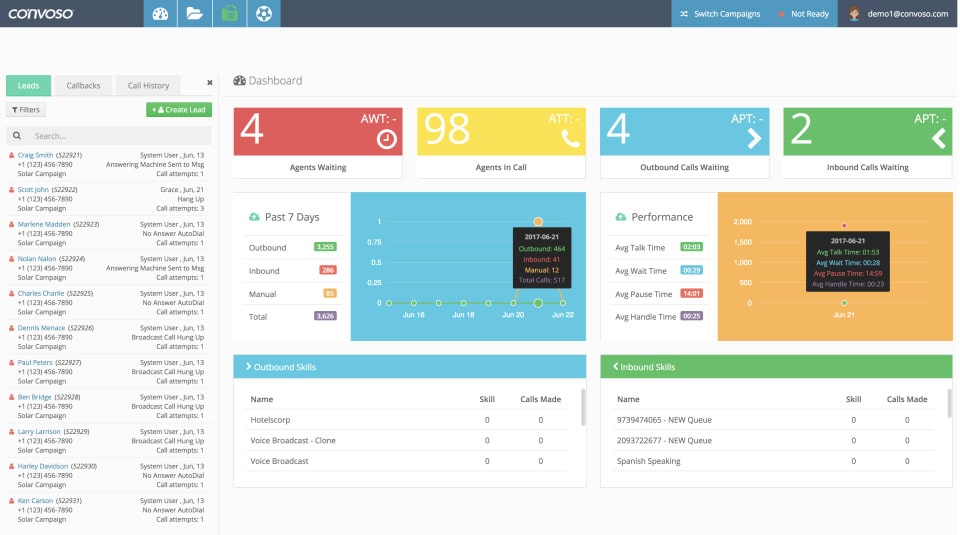 Convoso's predictive dialer specializes in optimizing outbound sales and lead generation efforts. With valuable features such as call recording and advanced reporting, it empowers businesses to fine-tune their calling strategies, ensuring each interaction is well-informed and tailored for success.
Reasons to Choose
Agents can categorize each interaction's outcome for better tracking.
Integration of DNC compliance reduces errors from manual spreadsheet management.
Agents can schedule call-backs at customer-convenient times.
Agents can initiate three-way conferences and transfer calls efficiently, eliminating wasted time on busy signals or voicemails.
User Insight:
Convoso's dialer earns praise from customers for its flexibility and user-friendliness when connecting with clients. Additionally, the technical support provided by Convoso is highly regarded for its effectiveness, ensuring that users can efficiently navigate any challenges they encounter.
10. Ytel
Rating: 3.9 stars on Capterra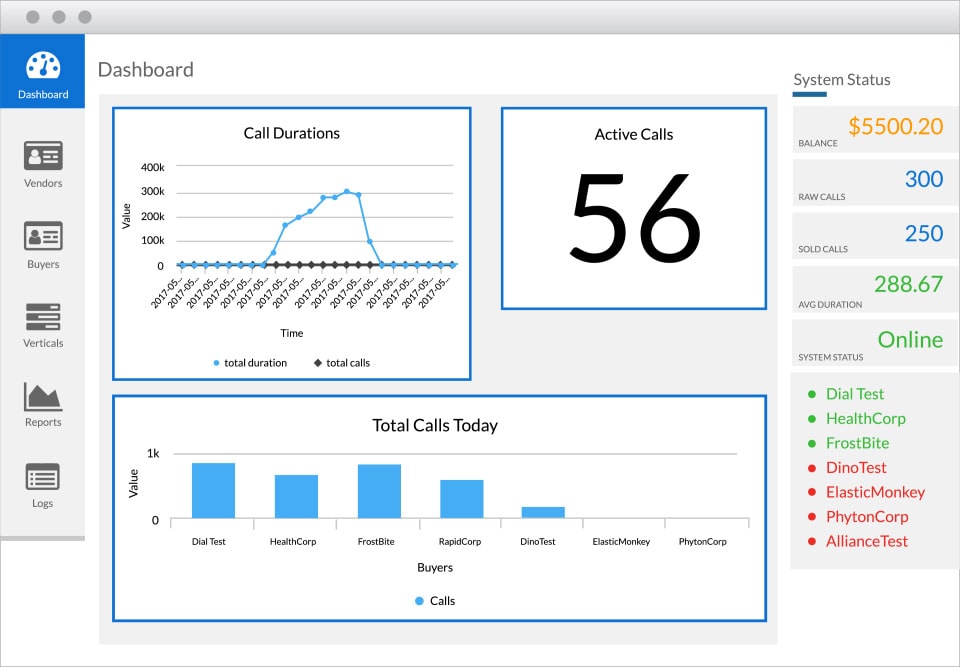 Ytel's X5 Cloud Contact Center stands out for its user-friendly design and powerful analytics, making it an ideal choice for businesses aiming to enhance their outbound calling strategies. With AI capabilities embedded in its predictive dialer software, Ytel simplifies the calling process while providing valuable insights for optimization.
Reasons to Choose
Seamless integration with 100+ CRMs, including web-based record popping and data posting.
Key features include phone number reputation, high-quality voice, dynamic call strategies, inbound routing, scheduled callbacks, real-time reporting, remote agents, and advanced call types.
Customizable settings for dialing ratios, call dispositions, voicemail messages, and more.
Drives lead conversions with exceptional efficiency and ensures a consistent customer experience across channels.
User Insight:
Ytel earns high recognition for its user-friendliness, with users finding it easy to learn. Most features are self-explanatory, making for a seamless and enjoyable user experience. This accessibility and intuitiveness enhance its appeal as a user-centric predictive dialer solution.
Future-Proofing Your Business: The Smart Investment in Predictive Dialers for 2023
As you explore the best predictive dialer software in 2023, remember that the ideal choice depends on your specific business needs. Start by evaluating your requirements against the criteria we've discussed: scalability, integration, compliance, analytics, automation, customer support, and user-friendliness.
With the right predictive dialer, your sales team can make more calls, close more deals, and boost revenue. So, take your time, test out the options, and select the one that aligns best with your objectives and workflow. Investing in the right predictive dialer is an investment in the growth and success of your business in 2023 and beyond.
Ready to see what Ozonetel can do for your company? Sign up today for a free 21-day trial.