Best IVR Service Provider in India
Best IVR Service Provider in India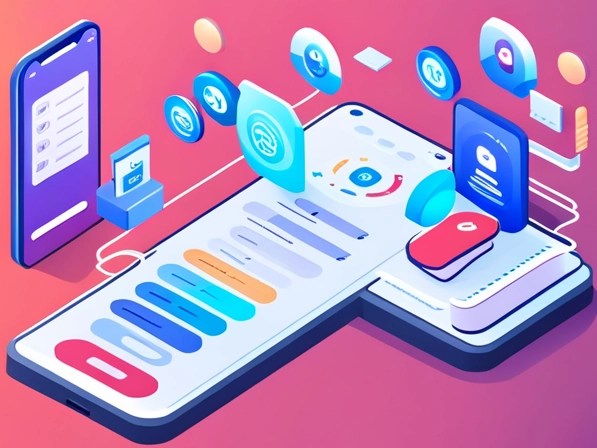 Best IVR Service Providers to Look for in 2023
World-class contact centers rely on top-tier IVR systems to digitally transform their customer service initiatives, which includes revamping the entire contact center with next-gen capabilities such as Omnichannel Cloud and AI-based Conversational Intelligence. 
Recent studies on the role of modern IVR utilities have revealed contact centers can improve customer experience by up to 25% within a year of deployment and reduce total staffing costs by up to 30% within the first six months of usage. With businesses moving away from legacy systems, pursuing a cloud-based, next-gen customized IVR set up has emerged as a critical strategy in the digital transformation of contact centers.
In this article, we will explore:
Role and Benefits of IVR in Improving Customer Service
Any business that wants to improve speed of resolution and create efficient operations can benefit from investing in an IVR solutions. Merely having a contact center with live agents may not fulfill the immediate and long-term goals of running a contact center, particularly when staffing shortages have become obvious in the industry.
According to recent studies, Abandonment Rates, a metric directly correlated to the time a caller is willing to wait in a call queue—have trebled from 2019 to 2022. This means that today, as compared to 2019, callers are three times more likely to abandon a call when waiting in queue. Each of these abandoned calls represents a missed business opportunity to connect with your customers and an IVR can play a critical role in mitigating this abandonment, reducing call queues, and consequently improving customer satisfaction.
Here is a quick snapshot of IVR's role in improving customer service.
1. Faster Response Times
Longer call queue times negatively affects a contact center's Net Promoter Score and Customer Satisfaction Score. Customers want to get their queries solved in seconds and not minutes. And so reducing call queues with IVR self-service and efficient routing features is an extremely important factor in choosing an IVR system. 
2. Proactive Messaging
According to Gartner, shifting from reactive to proactive service is a key activity in 2022 for 54% of customer service leaders. Leading businesses use their IVR system to inform customers about the status of their complaints, order history, recent bookings, and the latest updates on the services. Proactive messaging not only assures a customer of a better customer service experience but also cuts down the call volume that the contact center receives. 
3. Personalization
Data-driven companies use their CRMs and marketing analytics tools to integrate with contact center conversations, raising the bar higher for their IVRs. Customer service with personalized IVR menus and prioritized call routing creates a differentiated customer service and a more refined brand image in the minds of the caller.
4. Self-Service
According to Zendesk, 67% of customers prefer self-service over speaking to a customer representative. For example, a leading hotel booking company uses its IVR to allow callers to book their rooms from 45000+ inventories using simple voice and keypad menus. Self-service OTP generation, payments, and service termination are also gaining massive traction in the way contact centers provide IVRs to their customers.
Best IVR Service Providers in India
Here is the list of the top IVR solution providers in India to improve your contact center business. 
1. Ozonetel

Ozonetel IVR software is a comprehensive, enterprise-grade solution that has a proven record of improving call center operations and customer experience. Its modern IVR features include self-service, CRM & CTI integrations, dynamic skill routing, after-office-hours features, speech recognition, and conversational AI, among others.
It offers both inbound and outbound IVR (for polls, surveys or IVR blast campaigns) as well as auto-dialers to automate callbacks to those who abandon calls or are waiting in queue for longer than a predefined limit. You can also opt for drag-and-drop IVR features to build and iterate your IVR flow without any coding.
Your business can leverage Ozonetel's omnichannel platform by seamlessly diverting calls from IVR to WhatsApp or other digital channels. Besides, you can also automate your IVR with Ozonetel's state-of-the-art AI (Artificial Intelligence). 
2. Office24x7

Office24x7 IVR software provides a personalized experience to customers when they reach a business number. You can set up a direct, single-level, or multi-level IVR for acting as a virtual receptionist that can start answering calls round the clock, handling customers' general queries with automated and pre-planned coherent responses.
3. RingCentral

RingCentral also has a good and well-structured IVR system with features that can positively improve customer experience. The IVR system allows you to enable self-service transactions and processes and comes with an efficient skill-based routing feature. RingCentral's advanced IVR feature uses speech recognition and natural language processing to pick up keywords and terms from the caller's voice to determine why they are calling. 
4. Ameyo

Ameyo's best-in-class IVR system understands the growing needs and complexities of businesses. The IVR feature includes multiple-level IVR, multi-lingual Support, self-service options, easy CTI & CRM integrations, dynamic IVR, personalized messages, and non-business hours support, among others. Ameyo Synthesizer allows you to design your own interactions and call flows with a simple drag-and-drop tool and helps you configure ACD (Automatic Call Distribution) nodes for call distribution to Agents.
5. Nextivia

Nextivia IVR systems make customer interactions more natural, faster, and enjoyable. It quickly adapts to callers' real-time responses and allows them to maintain a natural conversation with the virtual phone system. The IVR features include Conversational AI, Voice recognition and NLP, Integrated CRM, Queue callback, Call Analytics, Call queueing, and Intelligent call distribution, among others.
6. NICE

With NICE's IVR software, you can reduce your call cost by allowing your customers to choose the type of help they want such as self-service or speaking to an agent. The IVR software comes with automated speech recognition & text-to-speech feature, automatic call-back facility, quick and easy modification, and with the ability to pull in essential customer data from CRMs like Salesforce. 
7. Servetel

Servetel offers the best-in-class multi-level IVR solution that can be hugely beneficial for your business. The notable features include programmable multi-level IVR, add-on application integration, built-in text-to-speech, live call monitoring dashboard, call bargaining. The IVR can be tweaked as per the customer's need. This includes multi-input digit tracking, and using APIs to interact with the database, among other requirements.
8. Exotel

With Exotel's IVR software, you can customize the IVR menu according to your business needs and efficiently automate your business communication with the multi-level IVR number system. You can build your own IVR flow using drag-drop feature without the need to code them. You can use Exotel's IVR call blaster integrated software to get customer responses at scale without involving agents.
9. Nuance

Nuance's conversational IVR offering enables customers to speak freely and resolve their issues successfully, just as if they were speaking with an agent. The technology comes with a host of features including ANI matching, call steering, speech recognition and NLU, custom voices and text‑to‑speech support, among others. The IVR solution can help you reduce operational costs, encourage self‑service, and improve overall efficiency.
10. MyOperator

MyOperator's IVR System has been built on modern technology and comes with unparalleled features including customized call routing options, simultaneous ringing and routing of calls, flexible and easy user editing, different language options for IVR message. With an uptime of over 99.9%, round-the-clock customer support and assured security, MyOperator IVR is another excellent choice for contact centers.
Conclusion
According to Hubspot, human agents are increasingly feeling the pressure to match customers' changing tastes and emotions when they call the contact center. It advocates streamlining tasks to build authentic customer relationships based on CX and analytics. This is where a powerful tool like an IVR system can help a business grow.
Choosing the right IVR service provider is a worthwhile investment and could be transformative for your contact center. Ozonetel's IVR number solution is easy to build, deploy, and iterate. It leverages the latest cloud-based technology to help your customers find what they are looking for faster, reduce operational costs, and increase brand loyalty. Contact us to get started.
Frequently Asked Questions