Transforming NBFC CX: Boost Customer Satisfaction and Loyalty with Omnichannel Cloud Solutions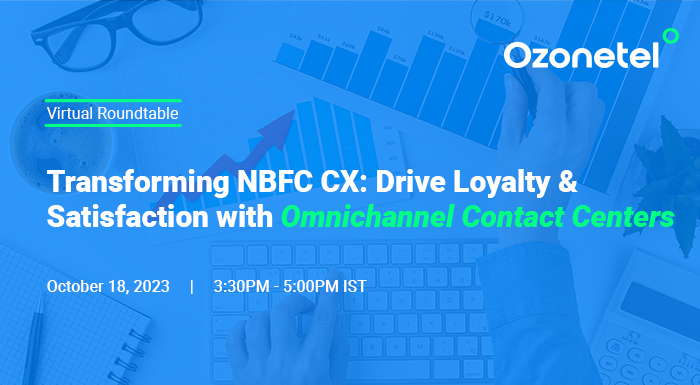 Join our upcoming live webinar and learn the strategies to effectively capture leads through digital channels while optimizing conversion points within your sales funnel.
This webinar is best for:
Business Development Heads
Operations Heads
Contact Center Heads
CXOs
What you'll learn:
Communication Strategies for NBFCs: Challenges and Opportunities
Streamlining Operations and Enhancing Accessibility
Ensuring Data Security and Compliance in the digital-first era
Optimizing Costs and Resources with Cloud Solutions
Summary
An in-depth look at how India's leading NBFC players are leveraging omnichannel cloud solutions to address long-standing pain points, boost efficiency, and deliver seamless experiences.
.